L.A. County Detectives To Interview One Of Marilyn Manson's Accusers
By Andrew Magnotta @AndrewMagnotta
February 19, 2021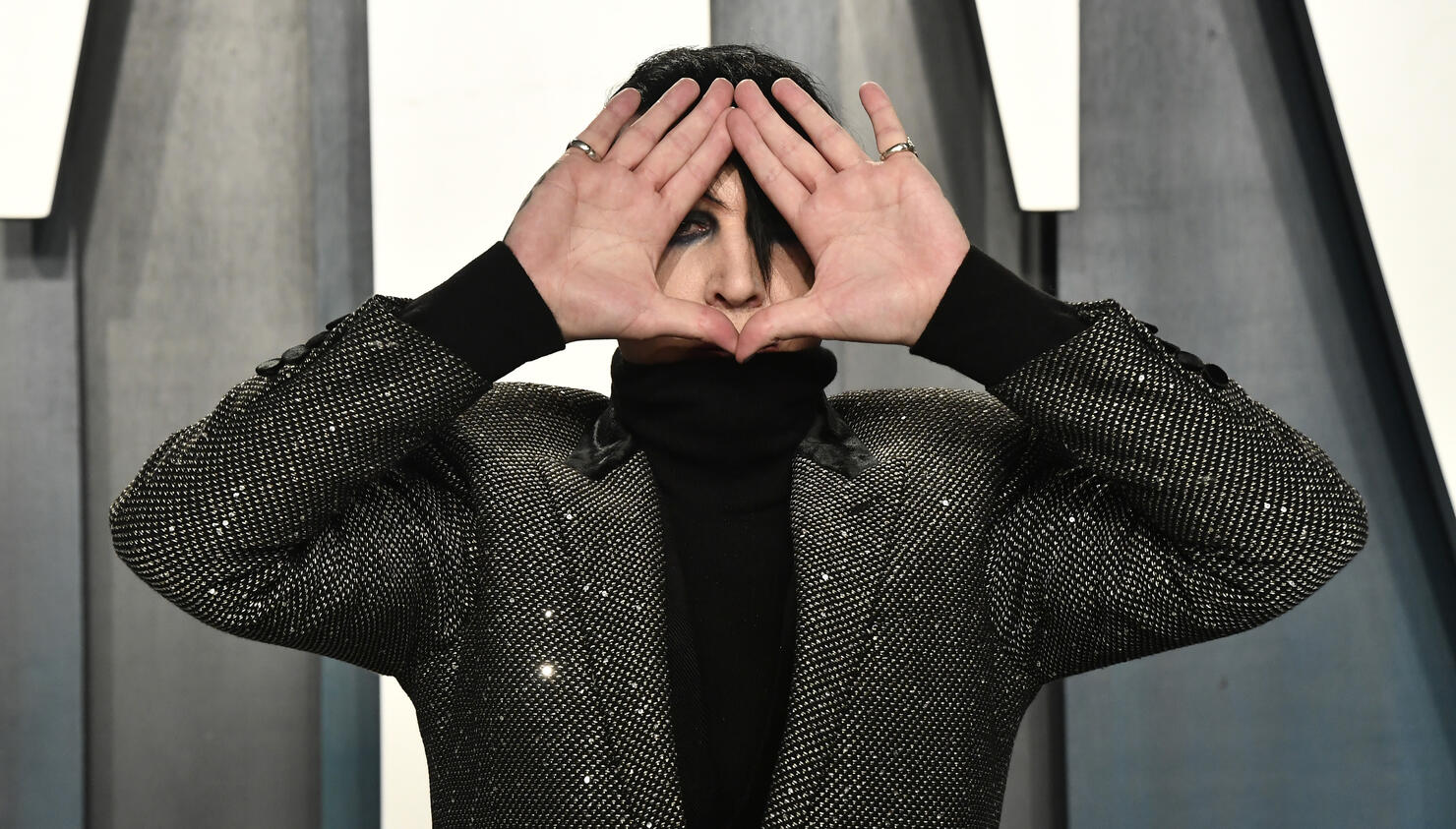 Detectives from the Los Angeles County Sheriff's Department plan to meet with one of Marilyn Manson's alleged victims "in the coming days" to determine if the allegations against the Grammy-nominated rocker warrant further investigation, TMZ reports.
Earlier this month, at least five women came forward to publicly accuse Manson, 52, of abuse and assault. The accusers include Westworld actress Evan Rachel Wood, who claimed in a statement that Manson "groomed" and "horrifically" abused her for years.
Manson, who was recently dropped by his record label, longtime manager and talent agent, has denied and wrongdoing.
"Obviously, my art and my life have long been magnets for controversy, but these recent claims about me are horrible distortions of reality," he wrote. "My intimate relationships have always been entirely consensual with like-minded partners. Regardless of how — and why — others are now choosing to misrepresent the past, that is the truth."
Two of Manson's other famous exes, actresses Dita Von Teese and Rose McGowan, have responded to the claims against the singer, with each denying that they were abused during their relationship.
McGowan added that while her romance with Manson was "not like that" of Wood's, that fact has "no bearing on whether he was like that with others before or after."
Photo: Getty Images