Mahalia & Rico Nasty Get Revenge On An Ex In 'Jealous' Music Video
By Lauren Crawford
February 19, 2021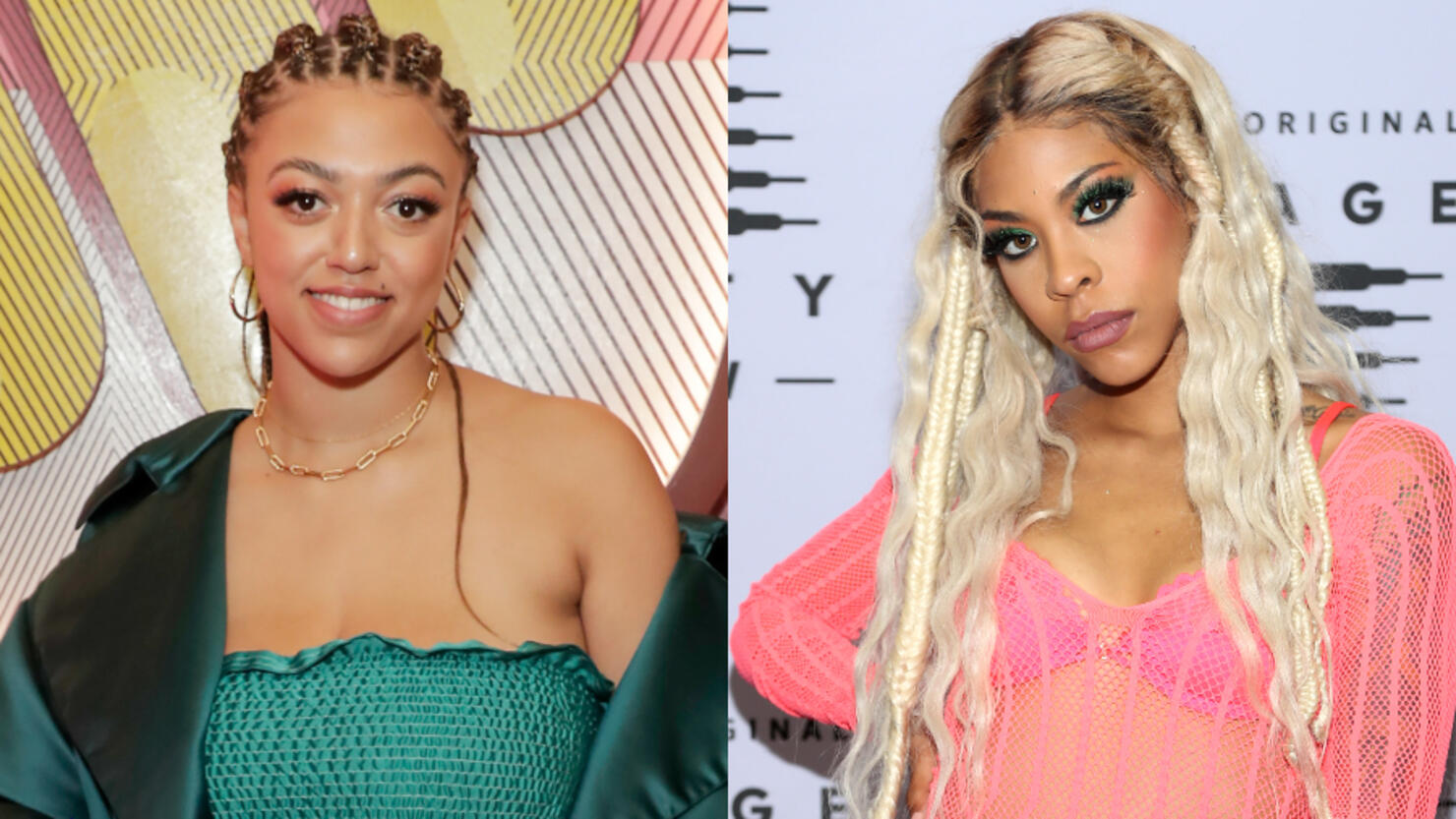 Mahalia and Rico Nasty's latest collab, "Jealous," is music's newest bad b*tch anthem!
Given that the record is all about being a boss a** female, it was only fitting that the British singer and Maryland rapper come together for an epic revenge plot on an ex-boyfriend for the track's music video.
The Melody Maker-directed visual finds Mahalia and Rico engaging in a number of "pranks," per se, on a guy that seemingly broke their heart. Melody drew inspiration for the revenge-themed music video from the 1998 film Belly.
"Working with Mahalia to create 'Jealous' encompassed so many exciting and rewarding challenges for me," the British director told DIY Mag. "Bringing my vision to life was so much fun. I loved the lighting elements of the piece throughout. We used this element to grow the intrigue and suspense ultimately reaching a dramatic crescendo that works seamlessly with this incredible song."
"Jealous" acts as the soundtrack as Mahalia and Rico wreak havoc on a man, breaking into his home and hacking into his security system and appliances.
Mahalia recently opened up about the creation of the track, telling DIY Mag, "'Jealous' was born pretty fast after chatting."
"It was a weird time," the 22-year-old singer explained. "I was dealing with friends being super unsupportive about decisions I was making and I was struggling with navigating that. I'm really proud and excited about what came out in this song and I hope people love it in the same way we did when we wrote it. Rico Nasty is a bada** and one of my favorite artists so getting her to feature was a huge moment for me!"
"Covid couldn't stop sh*t!" Rico added. "So happy to be a part of this record with Mahalia."
Photo: Getty Images