Taylor Swift Sings With Haim On New 'Gasoline' Remix: Listen
By Regina Star
February 19, 2021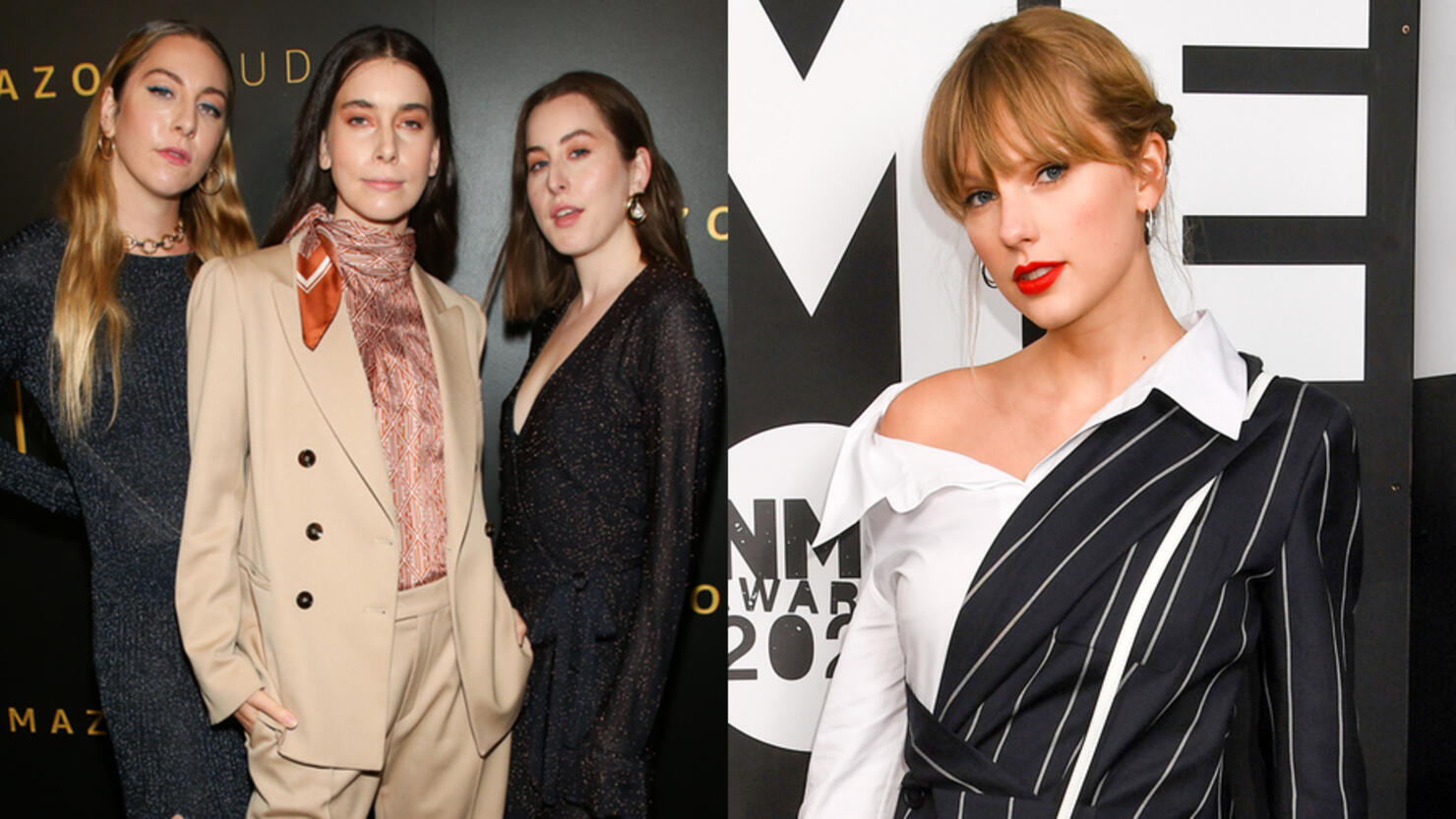 Haim and Taylor Swift have joined forces again!
The Haim sisters — Danielle, Alana, and Este — released the brand-new remix of their song "Gasoline," featuring new lyrics from Swift. The new version of the track, which originally appeared on the band's 2020 album Women in Music Pt. III, finds all four singers harmonizing together, with Swift making an appearance with a few sassy lines of her own.
"I get sad, you know I get sad / And I can't look past what I'm sad about / You did me bad / And I did it back / You needed ass, well, what's / Wrong with that?" Swift sings in the second verse before joining Haim for the chorus.
"Since we released wimpiii in june, taylor had always told us that gasoline was her favorite," Haim wrote in an Instagram post celebrating the remix's release Thursday (February 18). "So when we were thinking about ways to reimagine some of the tracks from the record, we immediately thought of her. she brought such amazing ideas and new imagery to the song and truly gave it a new life. thank you @taylorswift for adding your incredible voice and spirit to a track that means so much to us."
Haim's "Gasoline" remix marks the group's second time recording with Swift, after the three siblings featured on the "Delicate" singer-songwriter's song "No Body, No Crime" off her ninth studio album, Evermore, which released in December 2020.
As fans know, Swift has been friends with Haim for years. The group actually opened a few shows during her "1989 World Tour."
Hear Haim and Taylor come together on the new "Gasoline" remix below.