Passengers Describe Harrowing Moment When Engine Exploded Midair
By Bill Galluccio
February 21, 2021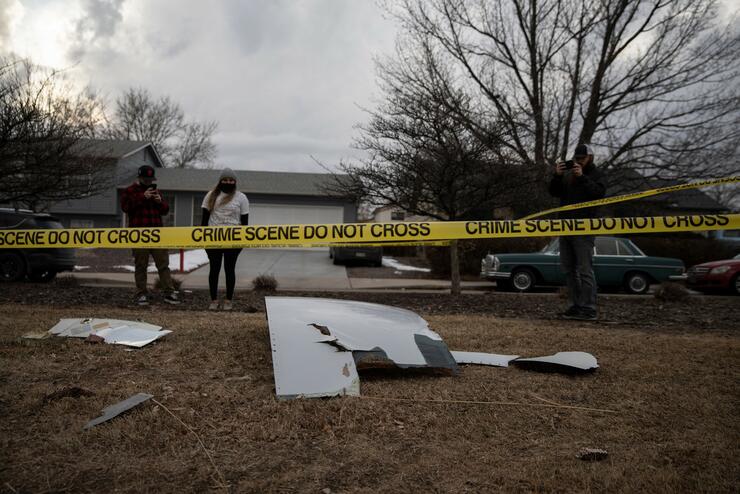 Twenty minutes after taking off from Denver International Airport, passengers on United Airlines flight 328 bound for Honolulu, Hawaii, felt the plane start to violently shake, which at first, they thought was just some turbulence.
"I looked out the window, and I saw the engine," Barbara Underwood told Hawaii News Now. "I noticed it was just shaking a lot. And I thought, well, it's the turbulence."
As Underwood watched the engine, it burst into flames and blew apart, sending debris raining down over a Denver suburb.
"And then as I was looking at it, it just blew fire. And that ring thing around it just flew off, and then it was just smoking. And I was just like, 'Oh my gosh, I don't know what's going to happen next,'" she told the news station.
Despite the situation, people on the plane managed to remain calm as the pilots issued a mayday call. Passengers credited the flight crew for not panicking and keeping their composure. 
"There was no panic among the crew. There was no panic among the passengers," Mike Vena told KCNC. "I just worried about my kids because they're not with us, so they're away at school, and this is our first vacation alone in 21 years."
About 30 minutes later, the pilots safely landed the plane. 
"If we could have stood up, we would have given him a standing ovation," Vena said.
Large pieces of debris from the plane's engine littered the ground, but miraculously, nobody was hurt, and the debris did not cause any serious damage.
"We saw it go over, we heard the big explosion, we looked up, there was black smoke in the sky," Kieran Cain, who was with his kids at a playground when the engine exploded, told CNN.
"I was surprised that the plane sort of continued on uninterrupted, without really altering its trajectory or doing anything. It just kind of kept going the way it was going as if nothing happened," he added.
The National Transportation Safety Board has launched an investigation to determine what caused the engine to explode.
Photo: Getty Images