Dave Grohl Reveals Pat Smear's Quirky Guitar Shopping Technique
By Andrew Magnotta @AndrewMagnotta
February 22, 2021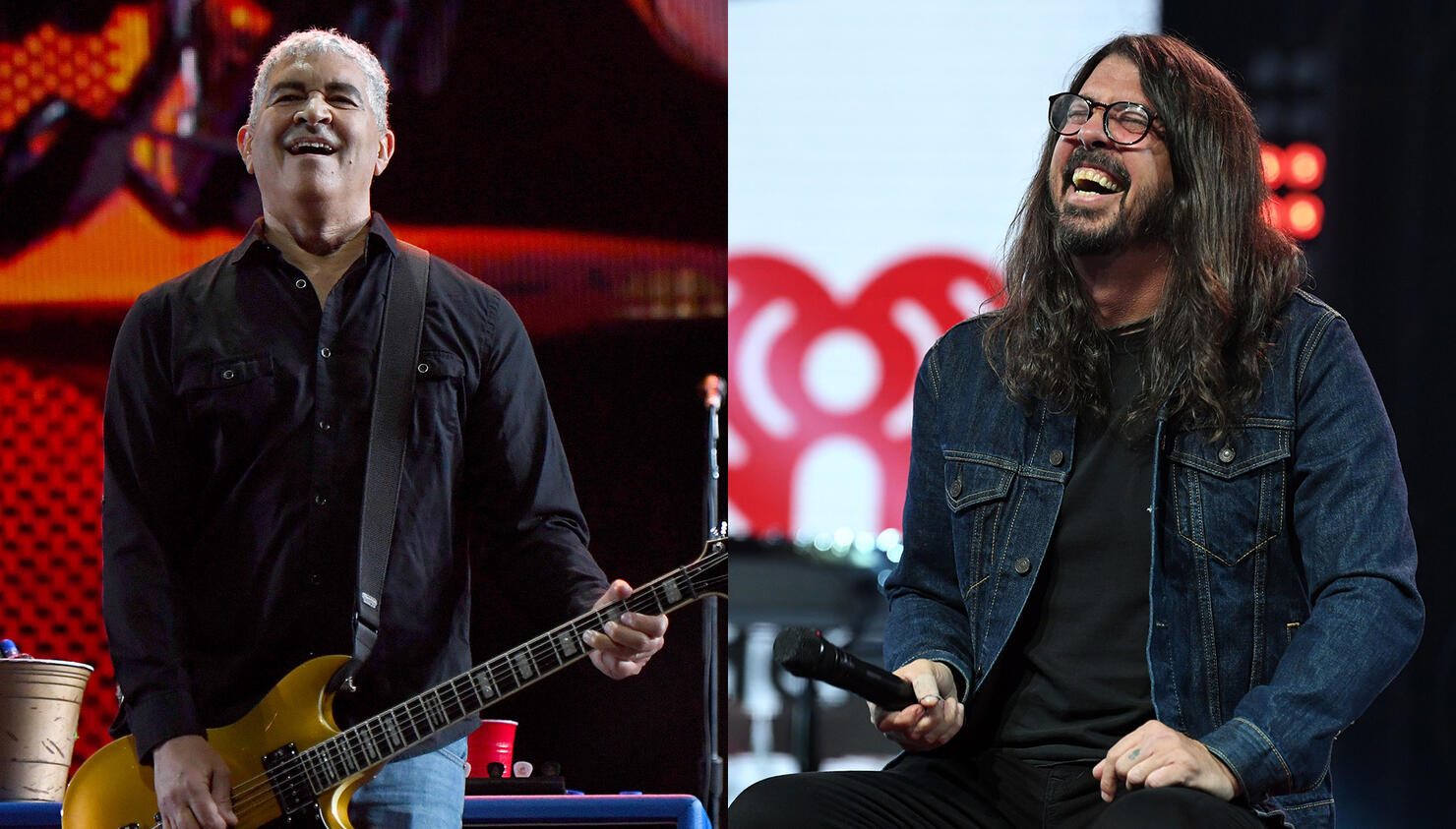 Lots of musicians are sound-chasers and will spend as long as it takes searching for the right instruments to bring to life the sounds that are in their heads.
Pat Smear is not one of those musicians, at least according to his longtime Nirvana and Foo Fighters bandmate Dave Grohl.
During a recent conversation on the Conan O'Brien Needs a Friend podcast, O'Brien prodded Grohl about his signature Gibson 335 guitar, saying, "I never cared what a guitar sounded like, I cared what it looked like."
That prompted a laugh from Grohl as he replied: "Pat Smear, our guitar player, used to go guitar shopping with a Polaroid [camera]. He would walk into a guitar store with his girlfriend and he'd pick a guitar up off the wall, and he'd go, 'Alright, take a picture.' (Tssch) ...He wouldn't even plug it in. 'Take a picture.' (Tssch) And then he'd sit there, shaking the Polaroid and he'd go, 'Nope, I don't like it,' and then he'd go to another guitar. And go (Tssch) and he sit there like, 'Hmmm, nah, doesn't fit.' 'Oooh, I like this!' It was like he was buying shoes or something."
While Smear hasn't confirmed the story, he does indeed have a penchant for donning handsome axes onstage. Smear has his own signature guitar with renowned Swedish guitar-maker Hagstrom, and has one of the world's largest private collections of vintage Hagstroms.
Listen to the full conversation between Grohl and O'Brien via the player above or on your iHeartRadio app!
The Foo Fighters latest album, Medicine at Midnight, is available everywhere now.
Photo: Getty Images