Dee Snider Says Rock Hall Fan Voting Is Merely A Bone 'To The Peasants'
By Andrew Magnotta @AndrewMagnotta
February 22, 2021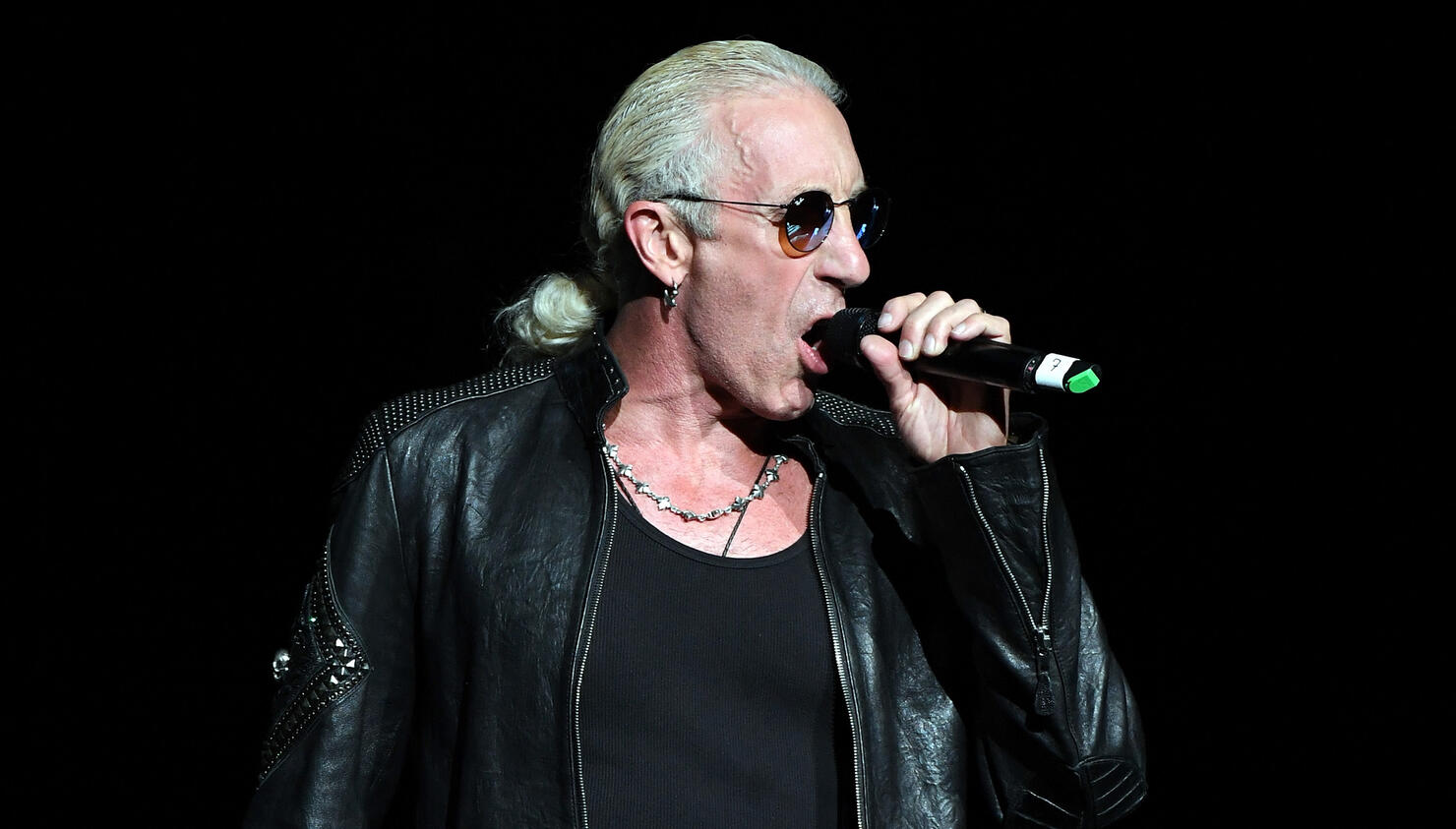 Twisted Sister frontman Dee Snider is criticizing the Rock and Roll Hall of Fame for its aversion to one of the most popular styles of rock and roll — heavy metal — and for its fan-voting system.
Referring to Iron Maiden's nomination in this year's class, Snider noted that chances of one of history's most iconic metal bands getting inducted this year are slim. The Hall of Fame's members were "too old" to appreciate heavy metal in its heyday, and they still don't appreciate it now, he said.
"The RnR committee members are arrogant elitist a--holes who look down on metal & other bands that sell millions because we're not their definition of cool," he wrote via Twitter. "The fan vote is their 'throwing a bone' to the peasants. I want to say FU, but I want them to have to deal with us!"
The Rock and Roll Hall of Fame's system of voting on the nominees has been in place for a number of years now. But it's served more to publicize the Hall of Fame than to ensure the fans' bidding is done.
The entirety of the fan vote to the winner counts as just one tally among the votes of more than 1,000 Rock Hall of Fame members.
Beyond that, it serves as a meager suggestion from the masses. In 2020, the Rock Hall voters snubbed four out of the five top fan-voted artists, including the winner of the most fan votes, Dave Matthews Band.
Snider continued that the Hall of Fame voters could care less about an artists' album sales, concert attendance or influence on ensuing generations. They appear to have some impossible-to-define critical biases, which he says may ultimately submarining the institution.
"Corporate rock bands that sell tens of millions are ignored because they aren't 'cool,'" he said. "The fact is the RnR Hall of Fame is struggling. Was it crowded when you were there? It wasn't when I went."
Artists become eligible for the Rock and Roll Hall of Fame 25 years after their first release, yet Iron Maiden was only finally nominated for the first time this year, 16 years after becoming eligible.
The Hall finally inducted a metal band in 2006 with Black Sabbath — that was after 11 years of eligibility. Metallica followed Sabbath into the Hall in 2009, after two years of eligibility. Nirvana was inducted in 2014 in its first year of eligibility. Kiss was also inducted in 2014, but only after 15 years of eligibility. Deep Purple waited through 23 years of eligibility before getting inducted in 2016. Judas Priest appeared on the ballot in 2018 and 2020 and has yet to make the cut.
Twisted Sister became eligible for the Rock Hall in 2007 and has yet to receive a nomination, though Snider has publicly waffled on whether the band is truly deserving.
While there's no doubt that Iron Maiden is deserving, the band might not show up if it is inducted.
Two years ago, Iron Maiden frontman Bruce Dickinson asserted that he would "refuse" induction into the Rock and Roll Hall of Fame, saying, "Rock 'n' roll music does not belong in a mausoleum in Cleveland. It's a living, breathing thing, and if you put it in a museum, then it's dead. It's worse than horrible, it's vulgar."
Photo: Getty Images