Green Day Reveals New Song 'Here Comes The Shock'
By Emily Lee
February 22, 2021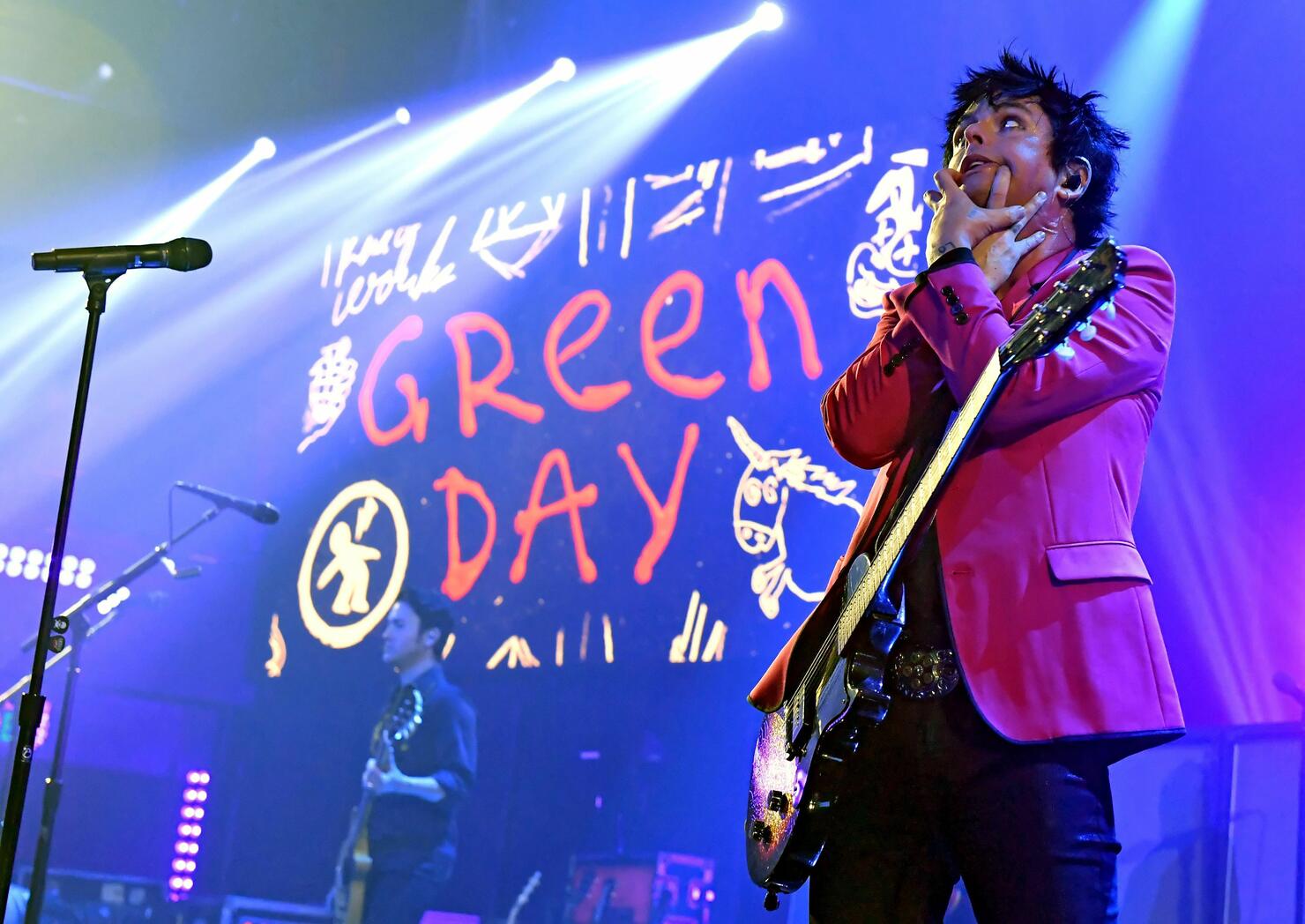 New music from Green Day is here.
On Friday (February 20), Green Day dropped their new track 'Here Comes the Shock.' Not only did the group release the new song, but they also unveiled the accompanying music video.
This is an exciting time for the band's fans. Though Green Day dropped 'Father Of All Motherf*****s'—their thirteen studio album—in 2020, Billie Joe Armstrong, Mike Dirnt and Tré Cool are already back with new music.
There's likely more new music on the way, too. While speaking with NME recently, Armstrong said he's been working on a lot of new music over the past few months. "I've been writing a lot. I'm always putting something together, whether it's a full demo in my small studio or just some voice notes on my phone," he shared."
Armstrong didn't reveal too much about how or when all these songs will be released. "Whether we do a full-length album or an EP or just a song, we have a lot of different options," he explained. "It's a matter of whenever the right moment happens. That's the beauty of the way you can put music out these days. You don't have to wait for any gatekeeper to tell you that the timing is right."
The Green Day frontman described the new stuff as "kind of more self-deprecating and funny" than 'Father Of All Motherf*****s'. "Not that I'm doing a comedy record or anything," he continued. "On one hand it feels autobiographical and funny, but on the other when you look at it you can put a social commentary twist to it."
Are you excited for new music from Green Day?
Photo: Getty