Megan Thee Stallion & New BF Pardison Fontaine Have PDA-Filled IG Live
By Peyton Blakemore
February 22, 2021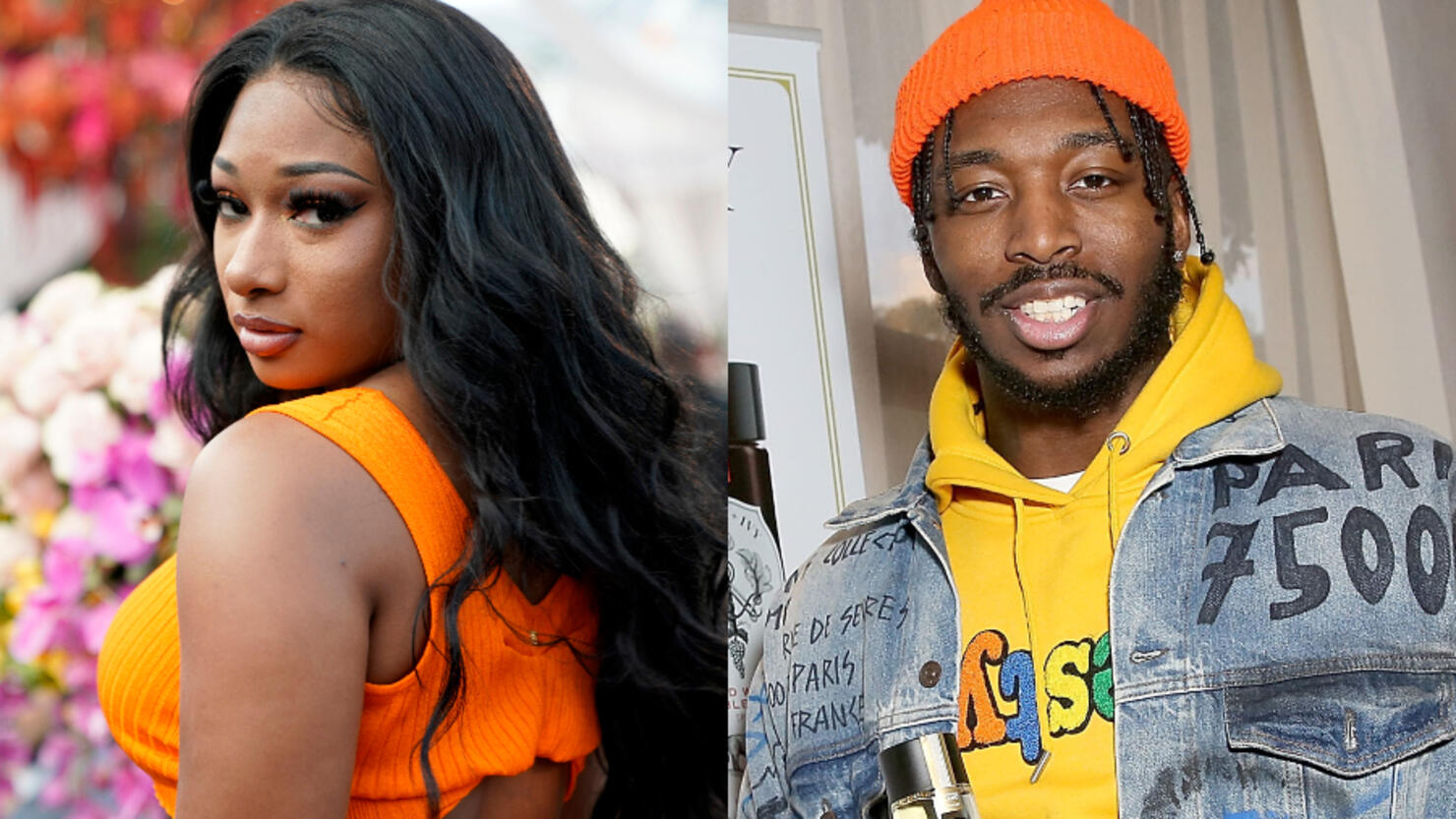 Megan Thee Stallion and Pardison Fontaine are hip hop's newest couple!
On Friday (February 19), the "WAP" rapper confirmed her relationship with Pardi during an Instagram Live session and additionally defended her new boo from negative comments she'd seen online.
"I don't be liking some of the stuff on the internet," she said during the IG Live, which was captured in a video by The Shade Room. "People don't know what the hell they talking about, they just be saying anything. I didn't like what they was trying to say about Pardi 'cause he is so calm and so sweet."
"That's my boo, and I really like him," Megan added.
Pardi later doubled down on Meg's confirmation, commenting on The Shade Room's post, "that's my baby," alongside heart emojis.
The next day, Pardi crashed Meg's Instagram Live and proceeded to kiss his new boo, and at one point he even nibbled on her ear. The PDA-filled Instagram Live ended with Pardi holding on to Meg as she told her fans, "I'll call y'all back."
As fans know, Megan's Instagram Live sessions came after she tweeted about her then-mysterious "boo" while celebrating her birthday last Monday (February 15).
"I'm healthy, I can take care of myself, my friends & family love me , my boo love me (he mad at me rn but he still love me) shiddd Beyoncé love me , I'm just happy and blessed lol," she wrote.
Photo: Getty Images