'SNL' Mocks Justin Timberlake's '20 Years Late' Apology To Britney Spears
By Hayden Brooks
February 22, 2021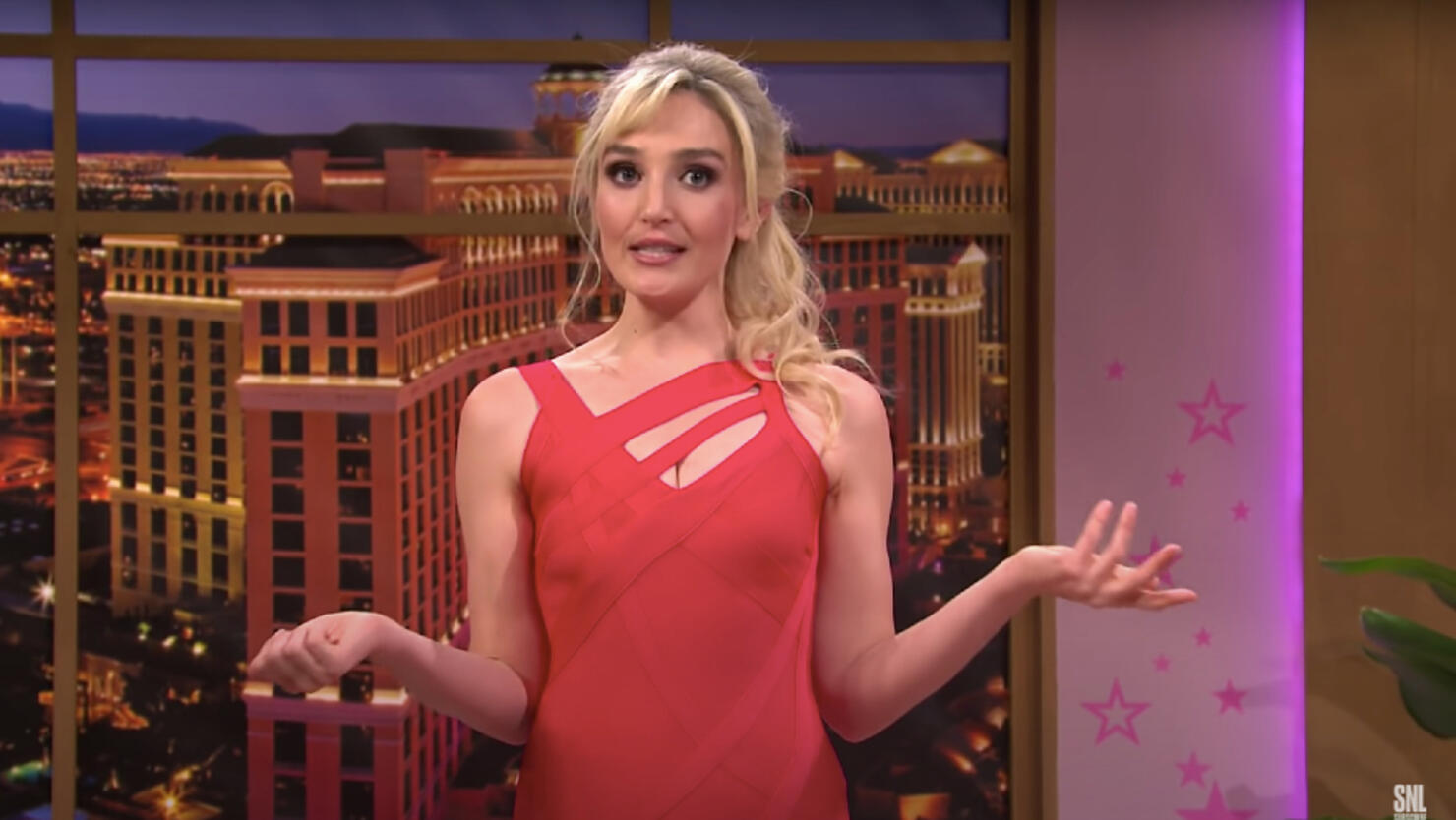 Saturday Night Live used Britney Spears as a vehicle to touch on the #FreeBritney movement, as well as politicians' mishaps, during this weekend's cold open sketch.
In the skit, Chloe Fineman played the pop titan, who appeared before viewers as the host of her own talk show, Oops You Did It Again, where she offered guests the opportunity to apologize for their mistakes. "After the Free Britney documentary came out, I'm receiving hundreds of apologies a day," she told viewers, before taking a shot at Justin Timberlake. "I'd like to give a quick shout-out to our sponsor, the Notes app. Are you looking to post a lame apology 20 years late? Go through the motions with the Notes app."
As you know, Timberlake came forward after the Framing Britney Spears doc gained viral traction to apologize to Spears for how he treated her after their 2002 break-up, as well as Janet Jackson for leaving her to deal with the consequences for their nipplegate wardrobe malfunction. "I am deeply sorry for the times in my life where my actions contributed to the problem, where I spoke out of turn, or did not speak up for what was right," he wrote in a lengthy message, specifically citing the two pop vets.
Elsewhere in SNL's sketch, Fineman offered some dancing as Spears does in her Instagram videos and welcomed the appearance of several politicians. Not only did she roast Ted Cruz (Aidy Bryant) for taking a trip to Cancun while Texas residents were left without heat or running water, but she also hit at Andrew Cuomo (Pete Davidson) for his COVID-19 nursing home scandal. The skit wrapped with an appearance from Gina Carano (Cecily Strong), who was recently axed by Disney for offensive social media posts.
Photo: YouTube/Saturday Night Live