Travis Barker Drums His Way Into The Wellness Market With CBD Line
By James Dinh
February 22, 2021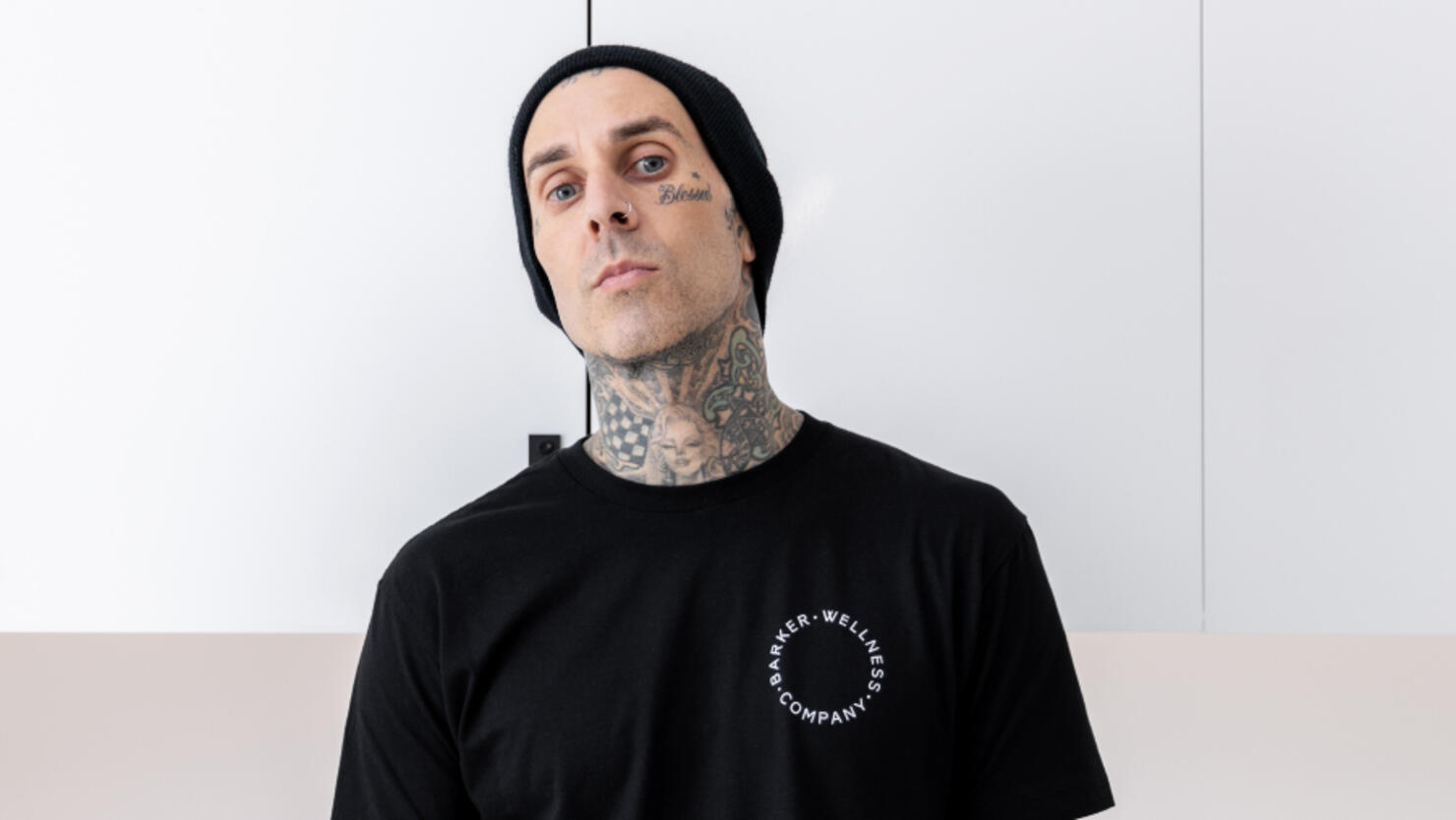 Even with his constant schedule, Travis Barker is living a healthy and sound lifestyle, so it makes sense that the rock veteran is moving into the wellness market.
On Monday (February 22), the blink-182 drummer announced Barker Wellness Co, a collection of ethically made cannabinoid-infused, THC-FREE, all-natural, vegan and cruelty-free products. The line, which has been in the works for two years, arrives after Barker's own cannaboid product consumption amid a number of health issues, including his chronic trigeminal neuralgia. "Even before I made my own, I was so dependent on them for a healthy night's sleep and just recovery," he explained to iHeartRadio over the phone. "I feel like all of the creams, the pain relief creams, I was using constantly. After years of abuse of my body, I just figured out what works for me, recovery wise, and that's what led to this whole wellness thing."
The rocker, who is committed to a gluten-free and vegan diet, said that he wanted to ensure that the venture kept healthy ingredients a top priority. "I didn't want to make products that had poison or anything bad for you in it. That was by far the most important," he emphasized of its creation, before admitting that he ran the products by his father, Randy Barker, 78, as "the true test." "He was really open-minded and now he's completely hooked and that's all he takes, which is really awesome," he added.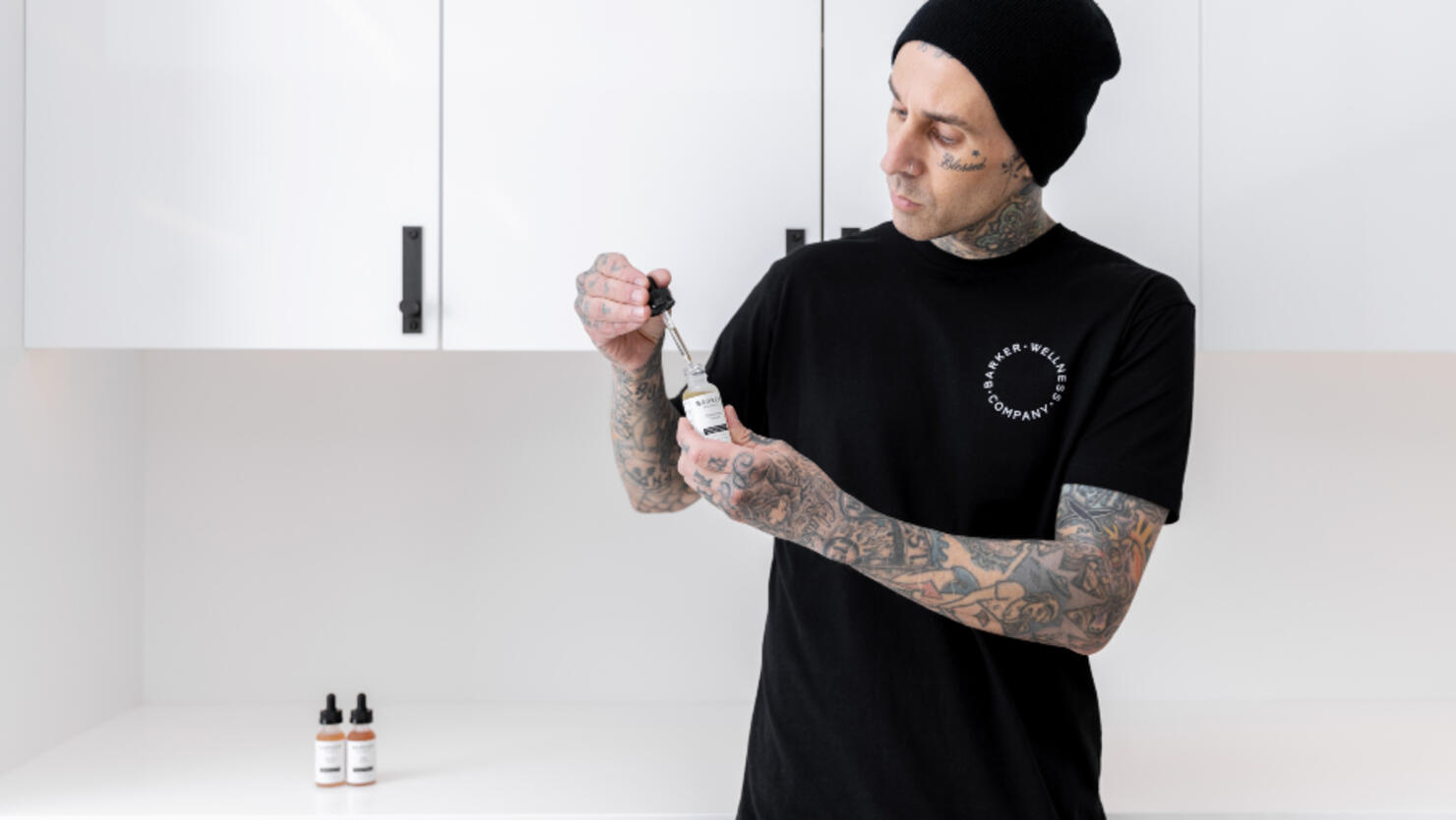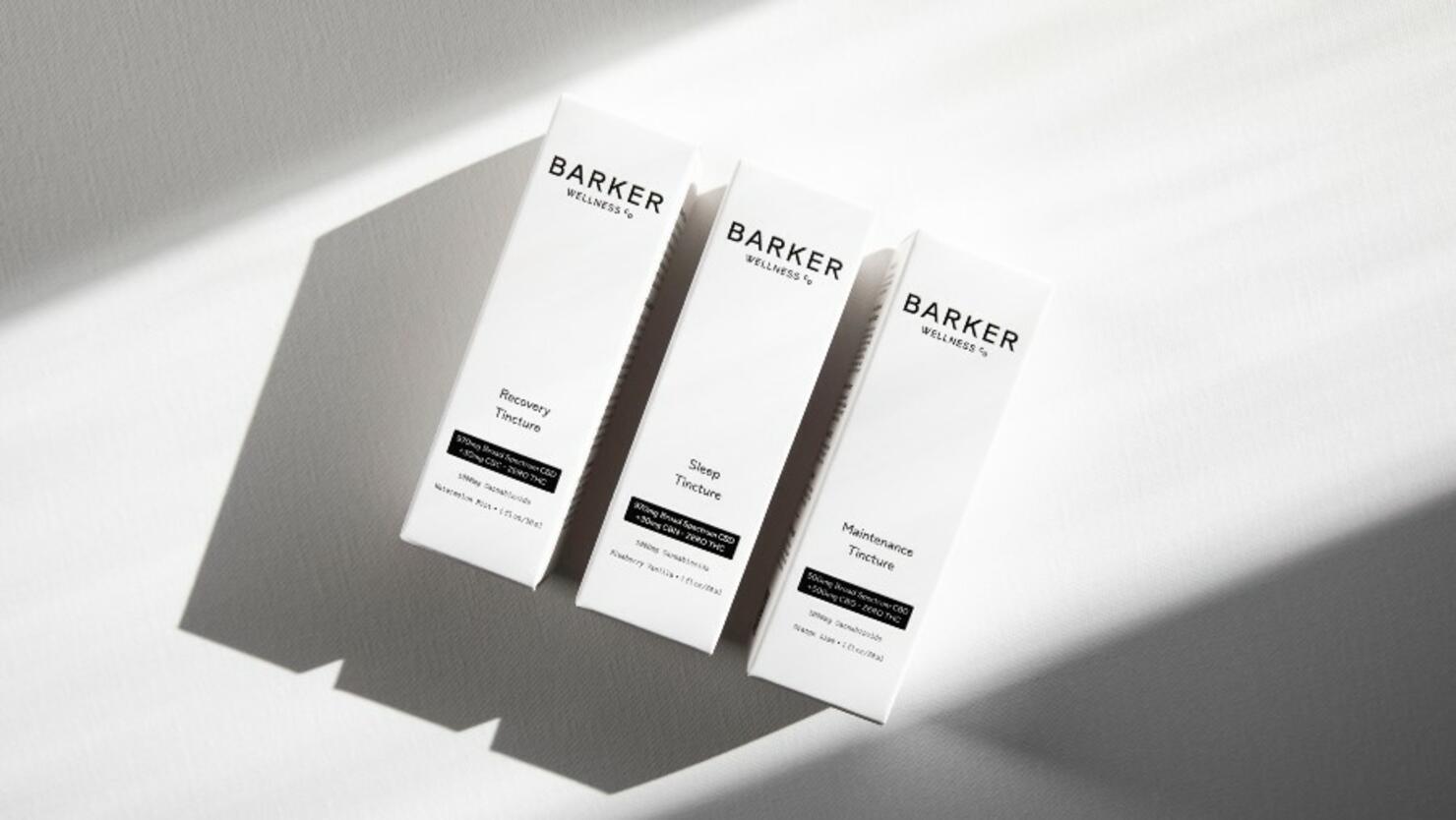 Barker Wellness Co consists of two snap packets, a pain relief cream and three tinctures, the latter being the musician's favorite among the batch. All formulas feature broad spectrum CBD oil derived from hemp. Broad spectrum CBD oil is enriched by carefully dosing the minor cannabinoids (CBG, CBC and CBN) into products based on the functionality they provide. "The sleep tincture has been a game changer, whether I'm just getting home from the studio and I'm thinking about whatever I just recorded or what I have to do to [this song] differently after listening to it in my car on the way home, or playing a show. Trying to wind down is nearly impossible," he continued. "It's been such a game changer and has helped substantially."
Business aside, the musician went on to admit that he's been able to revel in fatherhood amid the pandemic, too. It has forced him to stay home with his family and pivot his creativity in a new direction. "It's been so nice to be home and just kind of let life slow down. For the people that are just sitting at home doing nothing, it's such a good time to be creative," he explained. "I live and standby the words. You should never be bored. You can always be in better shape. You could be smarter. You can read. You can learn something new. You could finally execute something that you're very passionate about that you haven't had time to try."
Barker made no mention of his budding romance with Kourtney Kardashian, but it seems as if balancing his personal, professional and wellness commitments has him in the best shape possible. "Honestly, I don't do well if I'm not productive and I'm just sitting around," he added. "I couldn't ask for a better life."
Barker Wellness Co products are available for purchase via its official website individually or as a bundle. The line will be available in retail stores in the near future.