Ellie Goulding Is Pregnant With Her First Child With Husband Caspar Jopling
By Taylor Fields
February 23, 2021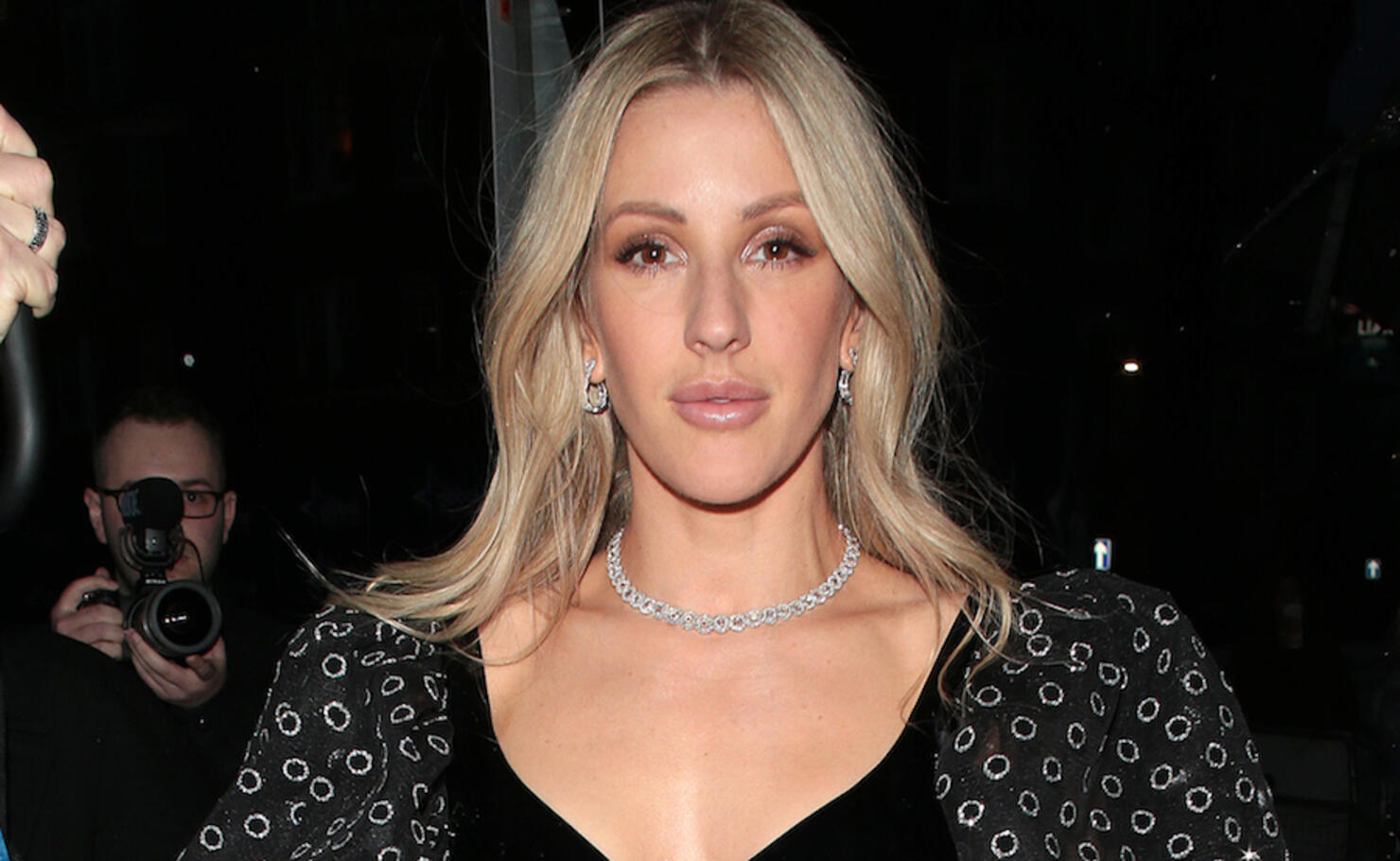 Ellie Goulding is pregnant! The UK singer/songwriter is expecting her first child with husband Caspar Jopling, and revealed the exciting news in a new interview with British Vogue.
Vogue reports that Goulding is 30 weeks pregnant, and has been keeping a low profile in the countryside for a while now. Ellie said that she was pregnant during her last major public appearance in August at the V&A Museum in London, but didn't know at the time. She explained, "We did the one show. I was pregnant and had no idea. That was [around] the time when Caspar and I went away briefly when we were allowed to for our one-year anniversary, and that's basically when we found out. It was crazy because it was our one-year anniversary. That was not the plan. The thought of getting pregnant didn't seem like it could be a reality. Becoming pregnant kind of made me feel human. I want a better word than womanly, [but] — I have curves I've never had before. I'm enjoying it. My husband's enjoying it."
Elsewhere in the interview Goulding opened up about her experience with her pregnancy. Ellie has always been into fitness, and even has a book coming out this year called Fitter. Calmer. Stronger., which is focused on the subject. But, when she became pregnant, she explained, "I started having a completely different body and different energy, I couldn't deal with everything!"
She added of her diet, "I actually went from being smug about how healthy my salads were and my breakfasts and eating nuts and seeds, and then all I wanted was McDonalds. And I was kind of terrified, I suddenly wanted all of the bad things! Whatever this baby did when it took over my body was like, 'Hell no — I do not want broccoli, spinach, collards! I just wanted sugar and carbs.'"
Ellie also revealed that she and her husband do know the baby's gender "by default," only because they had a scan, but is not interested in focusing on a big gender reveal.
And even though Goulding is excited to be a mother, she is also excited to go back on tour and perform live. She explained, "I'm excited to be a mother — but also I want to make sure that I continue to work. I can't wait to go back on tour. I've been in the studio most days, [and] I'm excited for the challenge. It will be a totally new experience."