Teachers, Not Students Play 'Central Role' In COVID Spread In Schools: CDC
By Bill Galluccio
February 23, 2021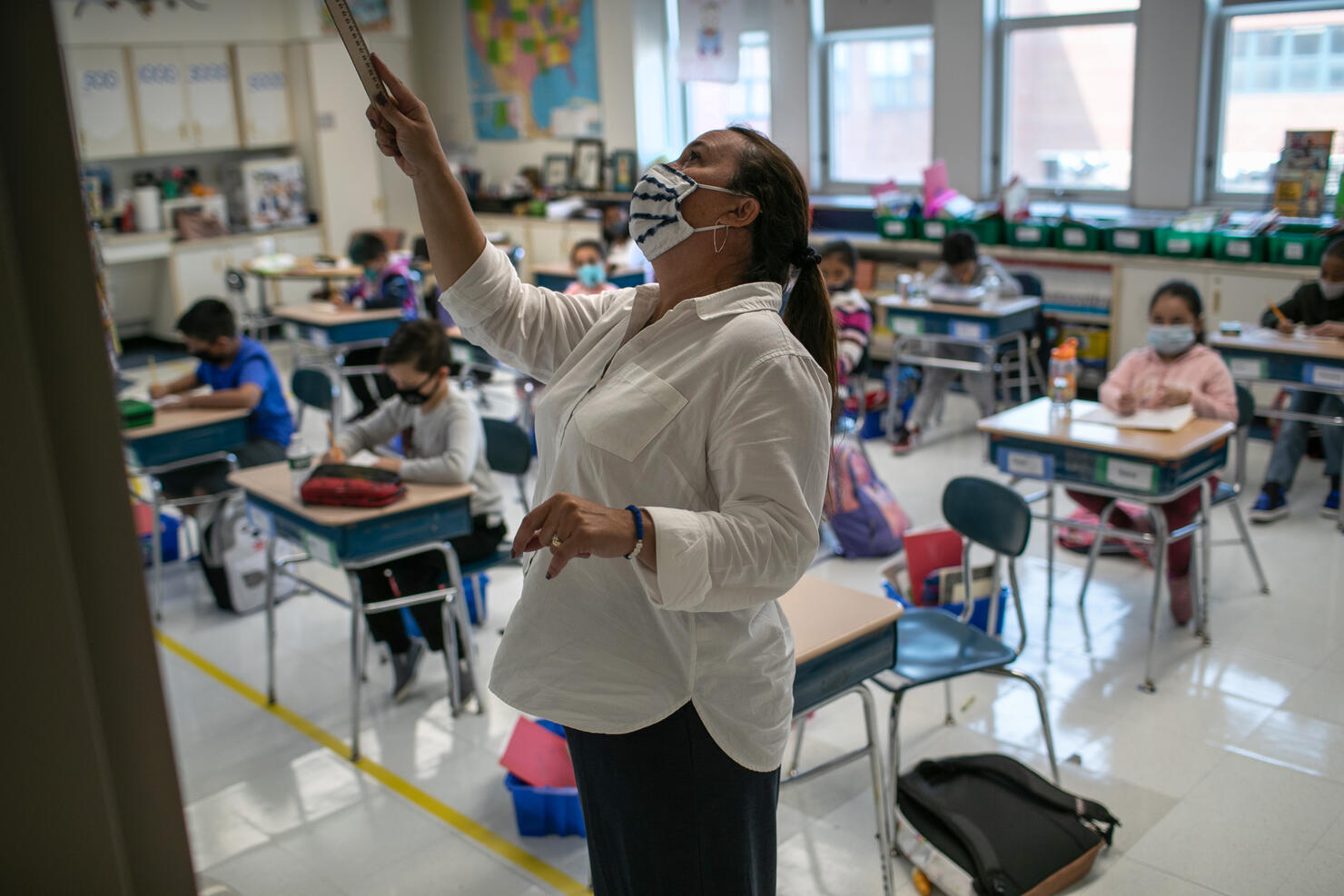 A new study from the Centers for Disease Control and Prevention found that teachers and staff, not students play a "central role" in the transmission of coronavirus in schools.
The study looked at community spread at eight public elementary schools in Georgia from December 1 to January 22. During that time period, students spent 24 days in the classroom. Researchers found that the average number of cases per 100,000 residents increased by nearly 300%.
The study identified nine coronavirus clusters at six of the eight schools, accounting for 13 educators and 32 students. In four of those clusters, researchers determined that a teacher was the first case. One cluster started with a student, and scientists were unable to determine who was responsible for the other four outbreaks.
They said that the teachers likely spread the virus among themselves "during in-person meetings or lunches" before spreading it to students.
"This report found that initial infections among educators played a substantial role in in-school SARS-CoV-2 transmission and subsequent chains of infection to other educators, students, and households, highlighting the importance of preventing infections among educators in particular," the authors of the study wrote.
One of the biggest issues the researchers found was a lack of social distancing among staff members and students. Failure to wear face coverings also played a role in the community spread of the virus.
"The two main reasons for the spread of Covid-19 in these schools were inadequate physical distancing and mask adherence," CDC Director Dr. Rochelle Walensky said. "In the schools, physical distancing of at least six feet was not possible because of the high number of students in class, as well as because of classroom layouts."
The study authors said that vaccinating educators is a "critical component of preventing in-school transmission."
Photo: Getty Images