Tiger Woods Badly Injured Following Serious Rollover Crash
By Bill Galluccio
February 23, 2021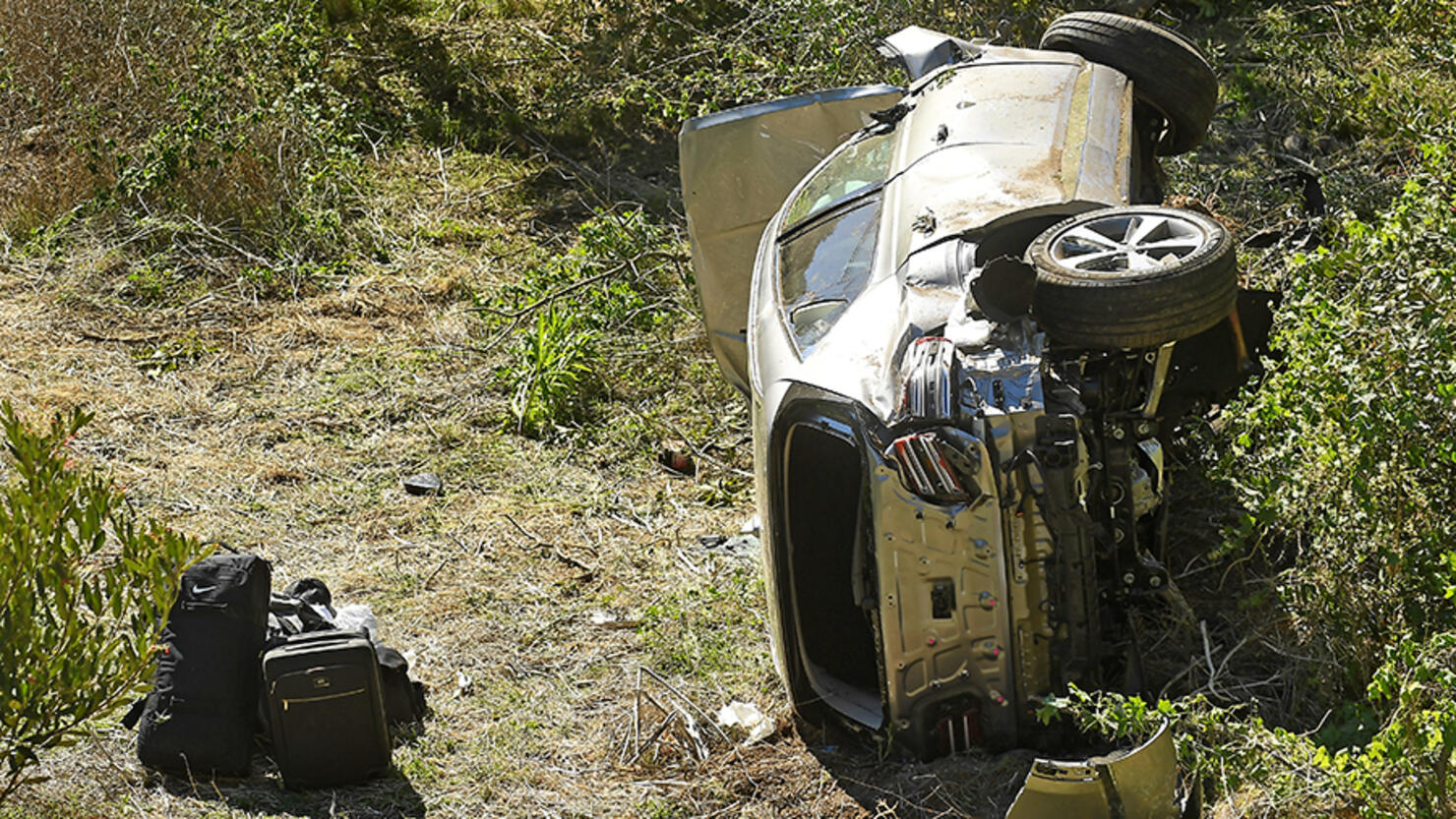 Tiger Woods has been rushed to the hospital following a car crash in Los Angeles. The Los Angeles County Sheriff's Department said that he was the sole occupant of the vehicle, which sustained major damage when it rolled over.
Woods was traveling north when he hit the center median and a Rolling Hills Estates sign. He careened across the roadway and struck a tree before his vehicle came to a stop in a ditch on the southbound side of the road.
The Los Angeles Sheriff's Office initially tweeted that the "jaws of life" were used to remove Woods from the vehicle. Los Angles County Fire Chief Daryl L. Osby said that first responders did not use the "jaws of life" to free Woods. Instead, they used a halligan tool and an ax to free woods from the vehicle. He was then taken to the hospital and is undergoing surgery for injuries to his legs.
"Tiger Woods was in a single-car accident this morning in California where he suffered multiple leg injuries," his agent Mark Steinberg said. "He is currently in surgery, and we thank you for your privacy and support."
The Daily Mail reported that Woods suffered a compound fracture in his leg and a shattered ankle.
According to TMZ Sports, authorities do not believe alcohol was a factor in the crash. Woods was alert and asked first responders to have his manager pick up his belongings from the scene of the crash.
The outlet also said that Woods was seen speeding out of a hotel parking lot before the crash. He was reportedly "agitated and impatient" and "took off fast," nearly striking the car a director of a television show that was being filmed at the hotel.
Woods was in Los Angeles after serving as a host for the PGA Tour's Genesis Invitational at the Riviera Country Club in the Pacific Palisades over the weekend. He did not play in the tournament as he is recovering from back surgery in December.
Photo: Getty Images