Elsa The Tiger Rehomed After It Was Left Outside In San Antonio
By Anna Gallegos
February 24, 2021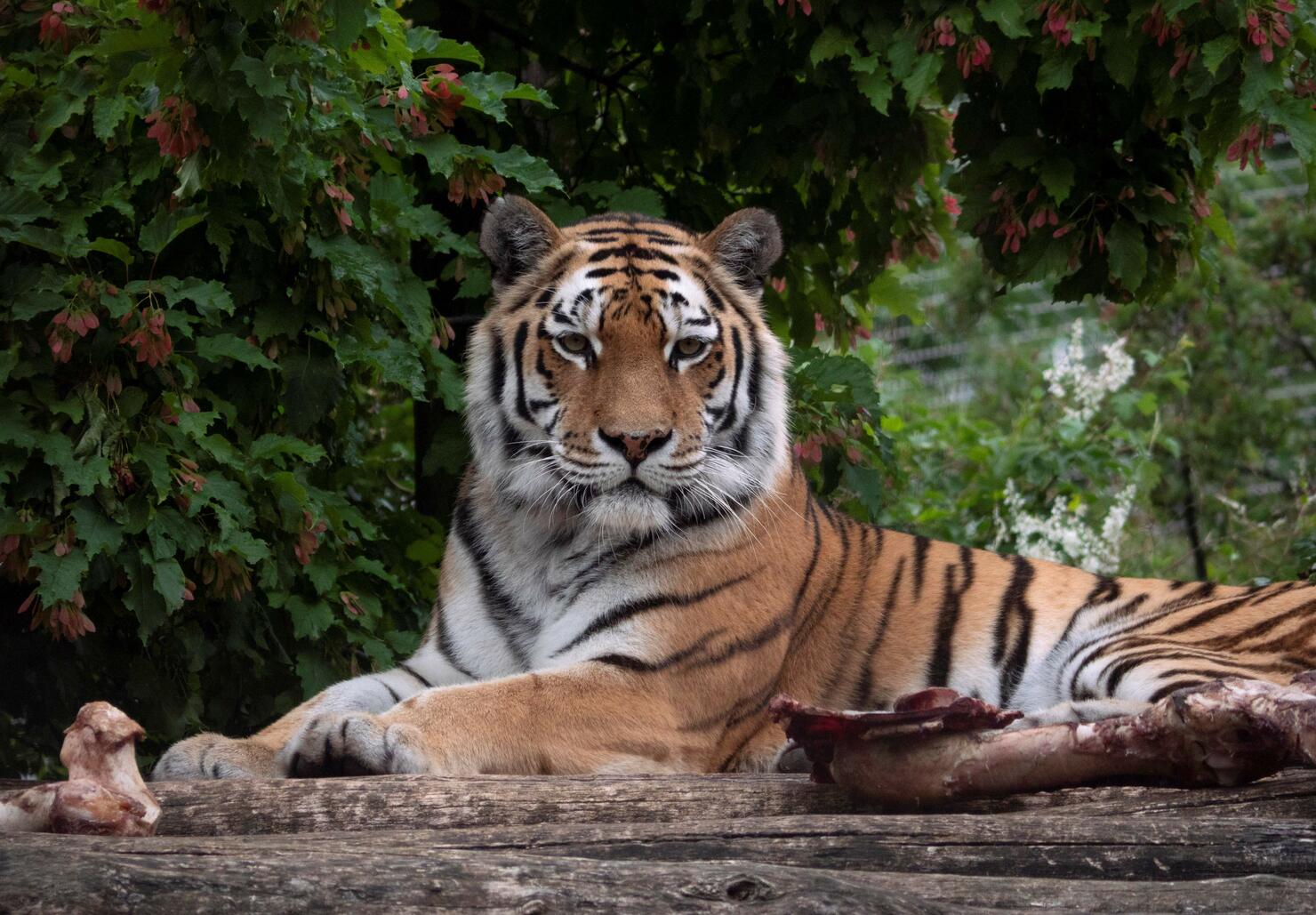 A tiger has a new name and home a week after it was seized from a southwest San Antonio property.
The Bexar County Sheriff's Office found the big cat on February 13 after someone called to report a "crying tiger." The tiger was being kept in a poorly secured cage outside of a house in 18200 block of Primo Street, KENS 5 reported.
Deputies took the tiger and cited the property owner because owning a tiger and other exotic animals in San Antonio is illegal.
BCSO dubbed the tiger "Elsa" after the character in Frozen because of the chilly conditions they found the big cat in. The Southern Wildlife Rescue organization has been taking care of Elsa, but the tiger was transported to its new home, the Cleveland Amory Black Beauty Ranch, on Tuesday.
Elsa the tiger has found a new home with Cleveland Amory Black Beauty Ranch! We are proud she will be cared for and have a new home!

Posted by Bexar County Sheriff's Office on Tuesday, February 23, 2021
It's unclear if Elsa is the same tiger that was spotted earlier this month in San Antonio. Someone called authorities after seeing a young tiger in a residential neighborhood near Pearsall Park.
Animal control was unable to find that tiger, but authorities were able to trace it back to a man who said he borrowed the animal to show his family.
Photo: Getty Images