Shop Owner Takes Down Attempted Robbery Suspect At Pike Place Market
By Zuri Anderson
February 25, 2021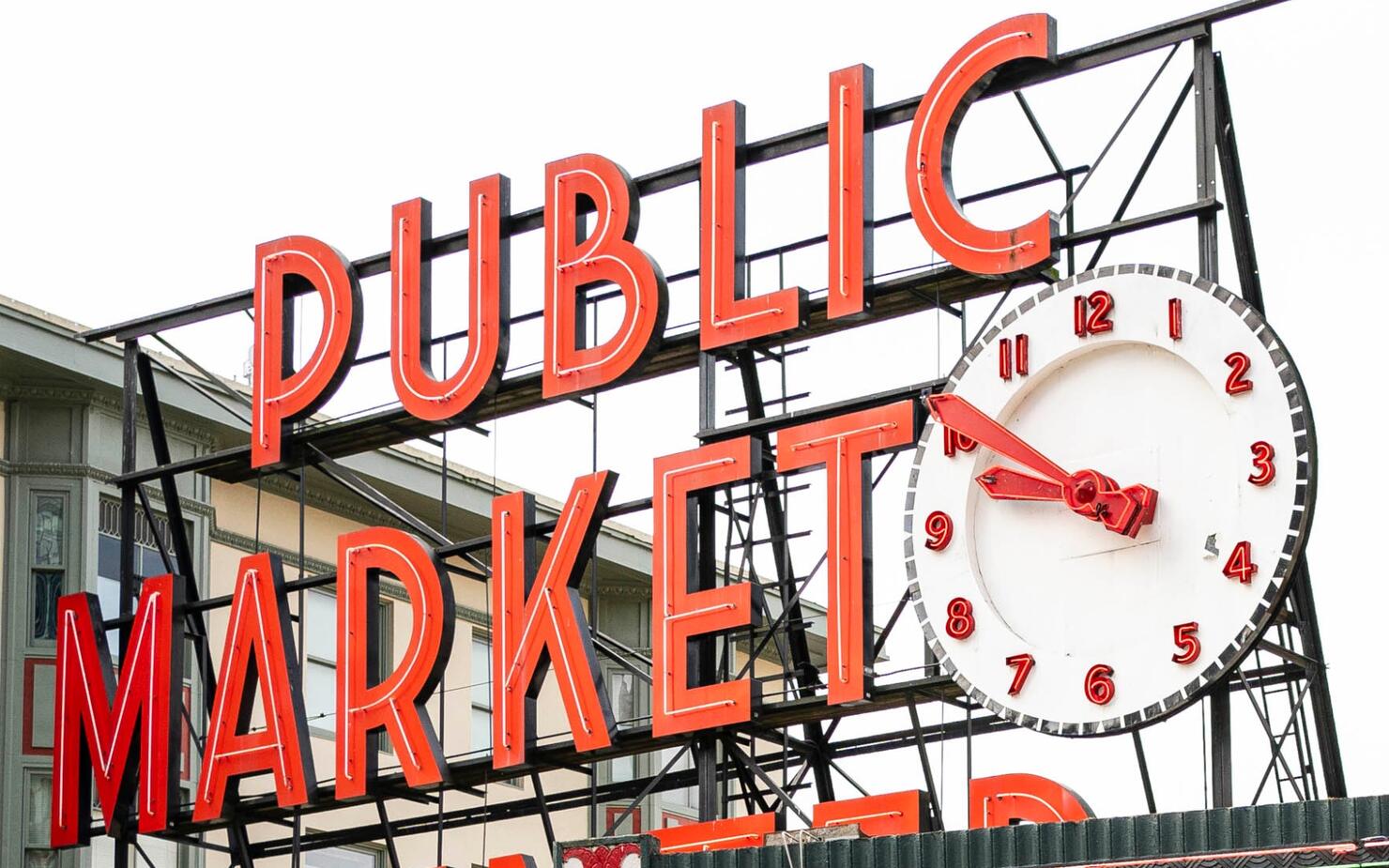 A man is facing charges after an attempted robbery at Pike Place Market was thwarted by a shop owner, according to sources.
KIRO 7 reported that 56-year-old Cedell Steven Scott has been arrested 76 times in the last 35 years before an attempted robbery happened on February 17. Scott allegedly tried stealing over $8,000 from a produce stand, according to court documents.
Mike Osborn, owner of Sosio's Fruit and Produce, told reporters he left his stand to go run a quick errand. A few minutes later, he said he returned to see a man leaning over the safe he left unlocked.
"He stood up and I just told him, 'I am not getting robbed again. I've been robbed, I've been cheated. That's not going to happen again,'" Osborn, 61, said. The owner and the suspect reportedly fought over the bags holding the stolen money before the suspect took off.
"He had everything out of my safe," Osborn said. "I got a couple of punches in, he swung at me, he got past me." Reporters said Osborn chased down the suspect and caught up to him. The owner reportedly grabbed the suspect by the back of his coat and "dropped him right there on the ground." Security arrived moments later, and Scott was arrested by Seattle Police, reporters added.
"He picked the wrong old guy to mess with," Osborn told reporters, adding that he's been at Pike Place Market for 48 years. "This is just me defending my stand, my product, my livelihood. And I would do it again in a heartbeat."
Attempted robbery here at Seattle's Pike Place Market / Sosio's Produce. But the 61 y/o owner fought with the suspect, chased him, & took him down! He got his $8k back and police arrested the suspect.

"I just was not going to get robbed again," Mike Osborn said. @KIRO7Seattle pic.twitter.com/MxGGQpWjVL

— Deedee Sun (@DeedeeKIRO7) February 24, 2021
Records show Scott was arrested three times alone in 2020 on charges of theft, burglary and misdemeanor assault. He was also convicted in 2016 for assaulting a nurse, according to the King County Prosecutor's office. At the time of his latest arrest, the suspect had multiple multiple pending harassment charges in the Everett Municipal Court, reporters learned.
Scott is being held at King County Jail on a second-degree attempted robbery charge. His bail is set at $20,000, and arraignment is scheduled for March 4.
Photo: Getty Images