The Black Crowes Talk 30th Anniversary & Reveal What Reunited Them In 2019
By Taylor Fields
February 26, 2021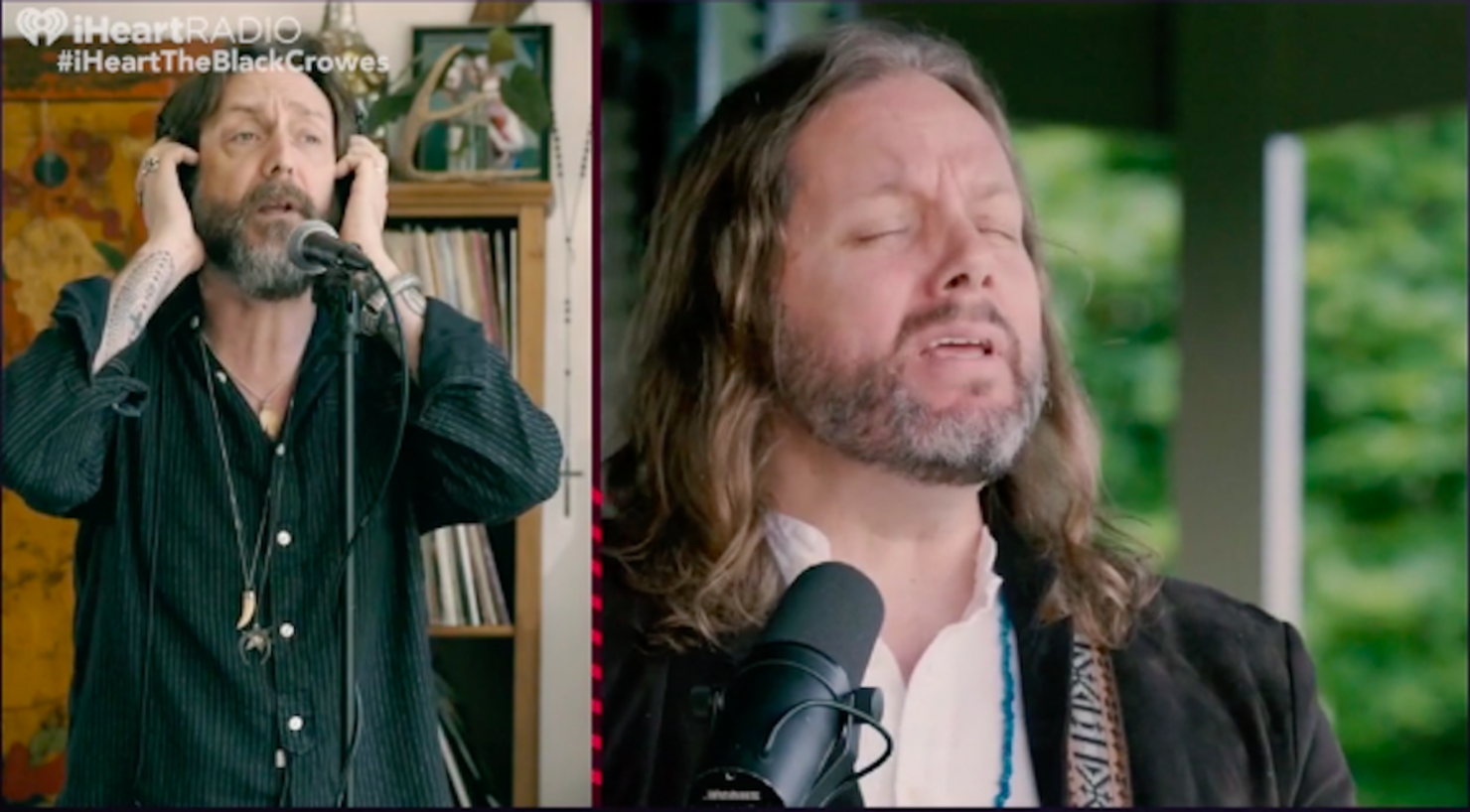 The Black Crowes celebrated 30th anniversary of their 1990 debut album, Shake Your Money Maker, with a special multi-format re-issue, and the day before the collection of music officially dropped, the band observed the milestone during iHeartRadio LIVE with The Black Crowes: Celebrating the 30th Anniversary of Shake Your Money Maker.
The 30th anniversary re-issue of The Black Crowes Present: Shake Your Money Maker was released in multi-formats sets on February 26th. The band's Chris and Rich Robinson teamed up with the album's original producer George Drakoulias on the special re-release, featuring 3LP and 3CD Super Deluxe versions which includes the original album (remastered), 3 never-before-heard studio recordings, 2 unreleased demos from the band's early incarnation as Mr. Crowe's Garden, B-sides, and a 14-song unreleased concert from their hometown of Atlanta in December 1990, among other surprises.
During their exclusive show, The Black Crowes performed songs including "She Talks To Angels," "Jealous Again," "Wiser Time," "Soul Singing" and "Remedy," and listened along to more songs from the 30th anniversary edition of Shake Your Money Maker like "Hard to Handle," "Charming Mess," "Jealous Guy," "30 Days In The Hole," "Waitin' Guilty," "Thick N' Thin," "Twice As Hard" and "Seeing Things."
In an exclusive Q&A with host Jim Kerr, the guys talked about their debut album turning 30. Chris explained, "It is a great milestone. I think Rich and I don't allow ourselves to think in terms of milestones, just out of whatever work ethic, or our place in Rock and Roll and stuff. I think also, of course, the pandemic and everyone being taken out of their routine, taken out of their lives, gave us another perspective to have some time to think about that, like a myriad of other things. Rich and I's life had been so racked with drama and the passion, and all the stuff, that the one thing we could focus around and help start the process of being in each other's lives, and the music we've made, and just putting it in some sort of order, would be to start with Shake Your Money Maker. So, it really, truly, is full circle."
Rich added, "Thirty years is pretty unbelievable to think about, to try to put myself, and Chris and I, and the whole band into that time frame is pretty intense stuff. But we were talking earlier, the one thing I remember is we had so much fun doing it. It was love. We were so excited to get into that studio, and record these songs and show the world what we had."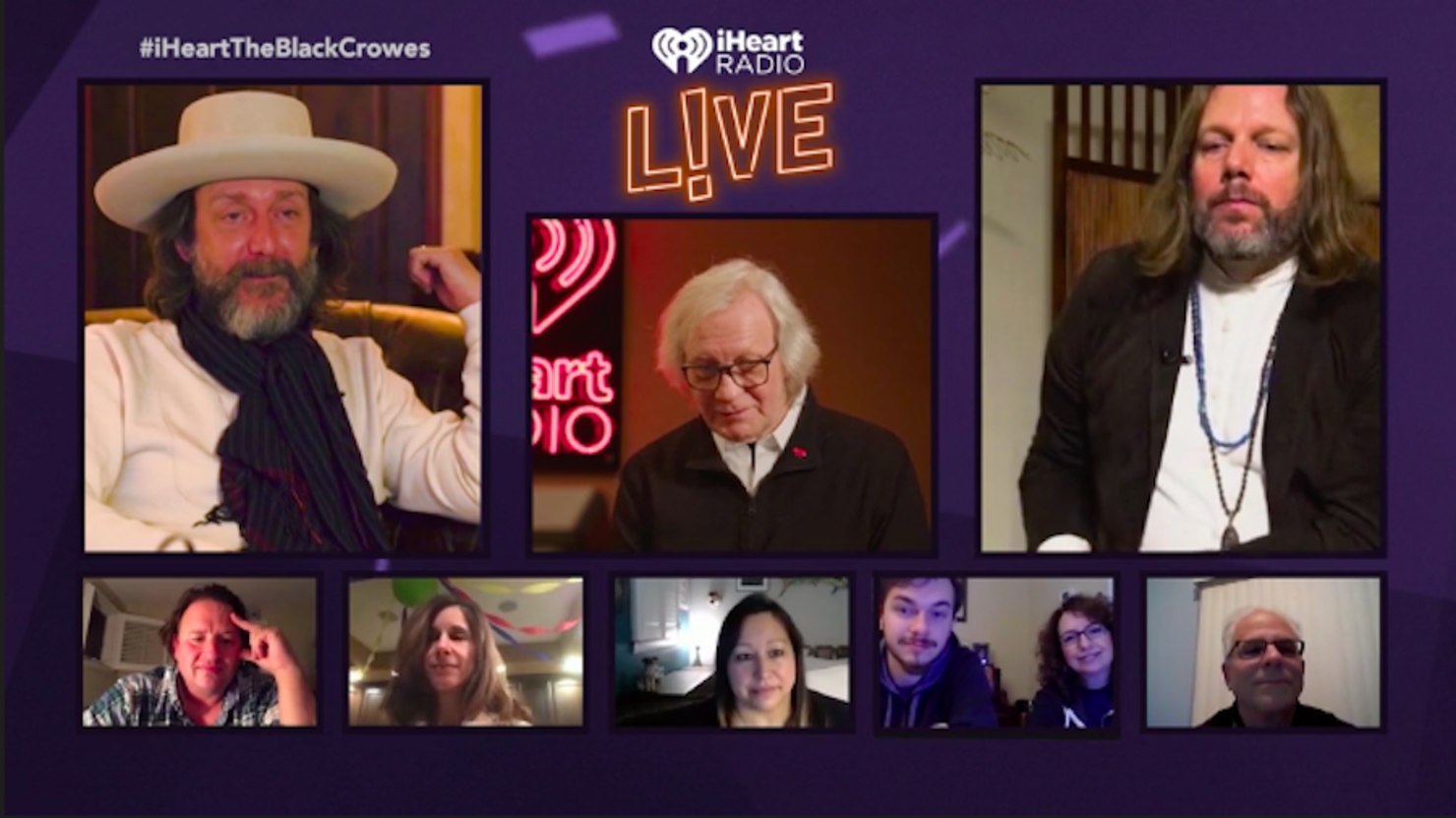 The last album The Black Crowes released was 2009's Before the Frost...Until the Freeze, and the duo opened up about what ultimately brought them back together ten years later in 2019. Chris shared:
"For me, what brought us back together is, we had done a lot of ugly stuff, and been upset with each other. But, if I hadn't fully immersed myself into my solo career, no matter what that looked like in a popular thing — like, I wanted to leave the music business and be in the wilderness with my people, surviving off fruits and berries and stuff. Rich is doing almost a similar thing, Rich is finding his way. I think it was both of us being able to, as ugly as it seems on the outside, the inside, for us to have had the freedom for the last decade not to be in each other's hair, not to deal with whatever The Black Crowes had manifested itself into becoming, and that finally, when it's all said and done, and everything is calm, in a way, to look at our lives. This expansive time has gone by, and we're still doing what we love, we're just not doing it together, to look at the reasons why we're not doing it together. And, subsequently, to have the project be about Shake Your Money Maker, to have that be the focus. I said, when Rich and I first starting doing interviews together, which we hadn't done in nearly 30 years, you know, Rich and I might argue about some s***, but we are gonna agree that Shake Your Money Maker's a great record, and that was a great time in our lives, and that music lives on. So that was kinda the easiest part of it in a sense."
And now that The Black Crowes have reunited, fans can look forward to more new music, as the band has written quite a few songs already. Chris said, "Rich and I have written about 25 new songs. But, when it's time. We wanna focus on this, even though we lost a year, we wanna keep our eye on the prize, in terms of what the tour was, and to get the band that we put together to play every night for a while, and to get all of that kinda nuance stuff together, and then yeah, make a record of some new Black Crowes songs."