Brent Faiyaz Talks New Music & Upcoming Single With Diana Gordon
By Lauren Crawford
February 26, 2021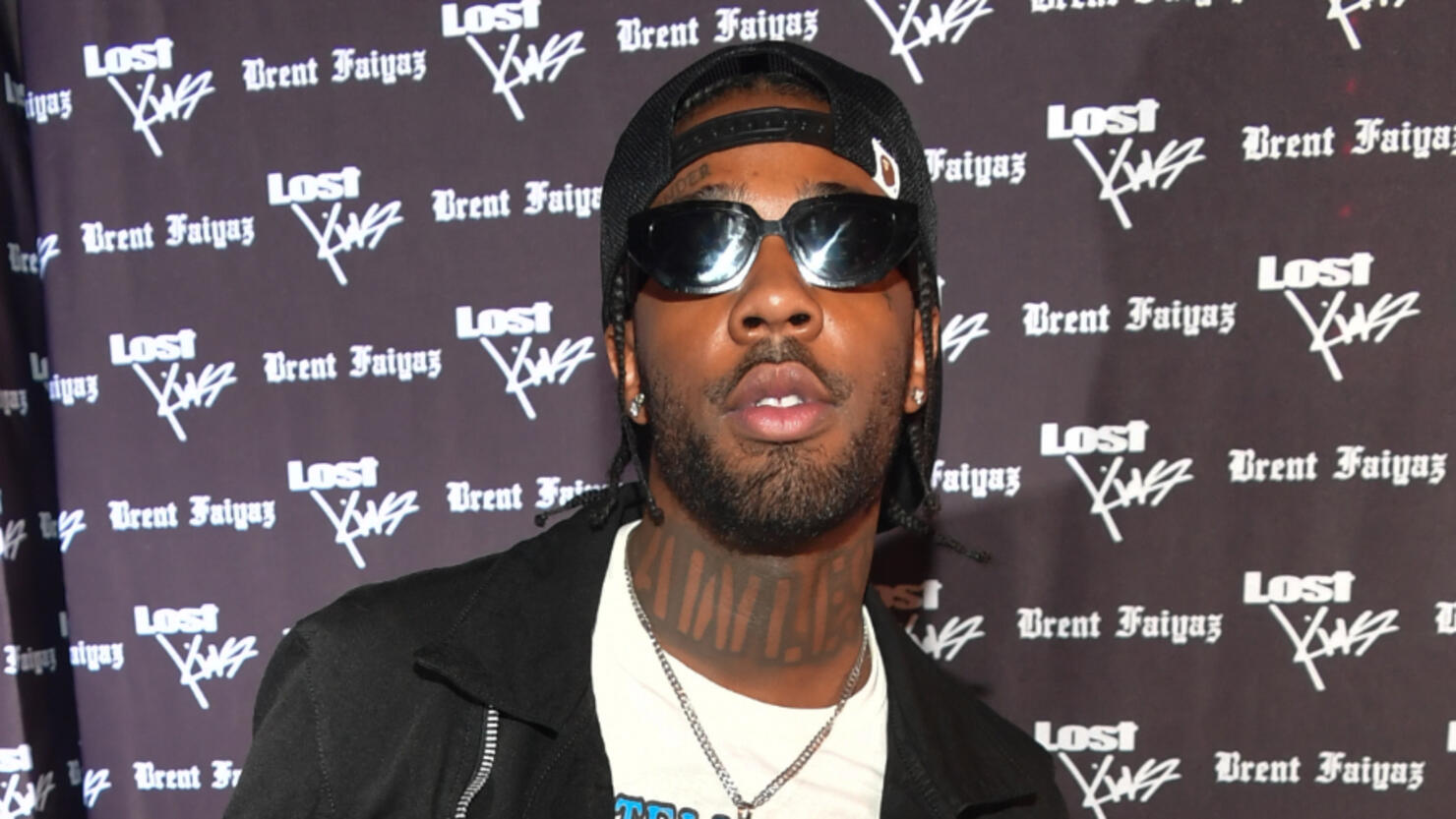 When Brent Faiyaz dropped his fifth EP, F**k The World, in February 2020, ironically, the world took notice.
For the Columbia, Maryland–born artist, the EP was one of those projects that was "based on how [he] was feeling at the time," but as Brent told iHeartRadio in an exclusive interview, "then somehow things happened in the world where other people felt how I was feeling."
The last 12 months have been transformative for Brent's career. While he refuses to put his music in a box, choosing to not classify it in a single genre or even describe it as a vibe, he's grown a following that has come to expect his smooth vocals to sing unapologetic, and at times cold-hearted, lyrics that reject typical R&B norms. As his EP's title suggests, Brent doesn't care what people have to say about him, and that attitude and outlook resonate in his music and how he approaches it.
Earlier this month, Brent gifted fans a new collection of songs in the most Brent Faiyaz way possible: leaking it himself. The "Dead Man Walking" singer uploaded three new songs —"Circles," featuring Purr, "Paper Soldier" featuring Joony, and "Price of Fame" — to Dropbox under the file folder labeled DO NOT LISTEN and then shared the link to his followers on social media.
"I released DO NOT LISTEN through Dropbox mainly 'cause I had a lot of samples in the music and I didn't feel like getting it cleared," Brent explained. "It was gonna take too long. So I just threw it out there. I figured people would listen to it regardless." He also noted that he believes people have become "too spoiled" with streaming platforms, adding, "I think people will cherish the music a lot more when they gotta go through a little process to download it to listen to it."
The surprise project came weeks after Brent dropped his latest collab with Tyler, the Creator, "Gravity." The song, which is about a woman holding you down, has a groovy, outer-space feel that speaks to the genre-less sound of both Brent and Tyler.
The two artists share the same ideals on not labeling their music, which played a major part in how they brought the track to life. "I think Tyler and I are both just creatives in the purest form," Brent said. "So, anything that we make is just gonna be based off of just how we feel at the time, versus trying to fit into a specific box of making what people are gonna expect for us to create."
He added that he and Tyler approached "Gravity" with the mindset that they were going to "make whatever we feel, and it's gonna be it, for real."
Brent has a lot of new music in store for 2021. The singer-songwriter is currently gearing up for the release of his next single "Show U Off" with Diana Gordon for International Women's Day. "I've been working on it for a long time," he shared of the track, which drops on March 8. "It's a record that's needed because there's not a lot of music promoting positivity towards women these days, especially coming from men."
As for his highly-anticipated sophomore album, Make It Out Alive, also expected to be released in 2021, Brent said it's coming... eventually.
"I can't say when it's coming, I can't say too much on what Make It Out Alive is about, but it's called Make It Out Alive, and it's gonna be great," he shared.
Photo: Getty Images