FDA Says Pfizer's Coronavirus Vaccine Can Be Stored At Warmer Temperatures
By Bill Galluccio
February 26, 2021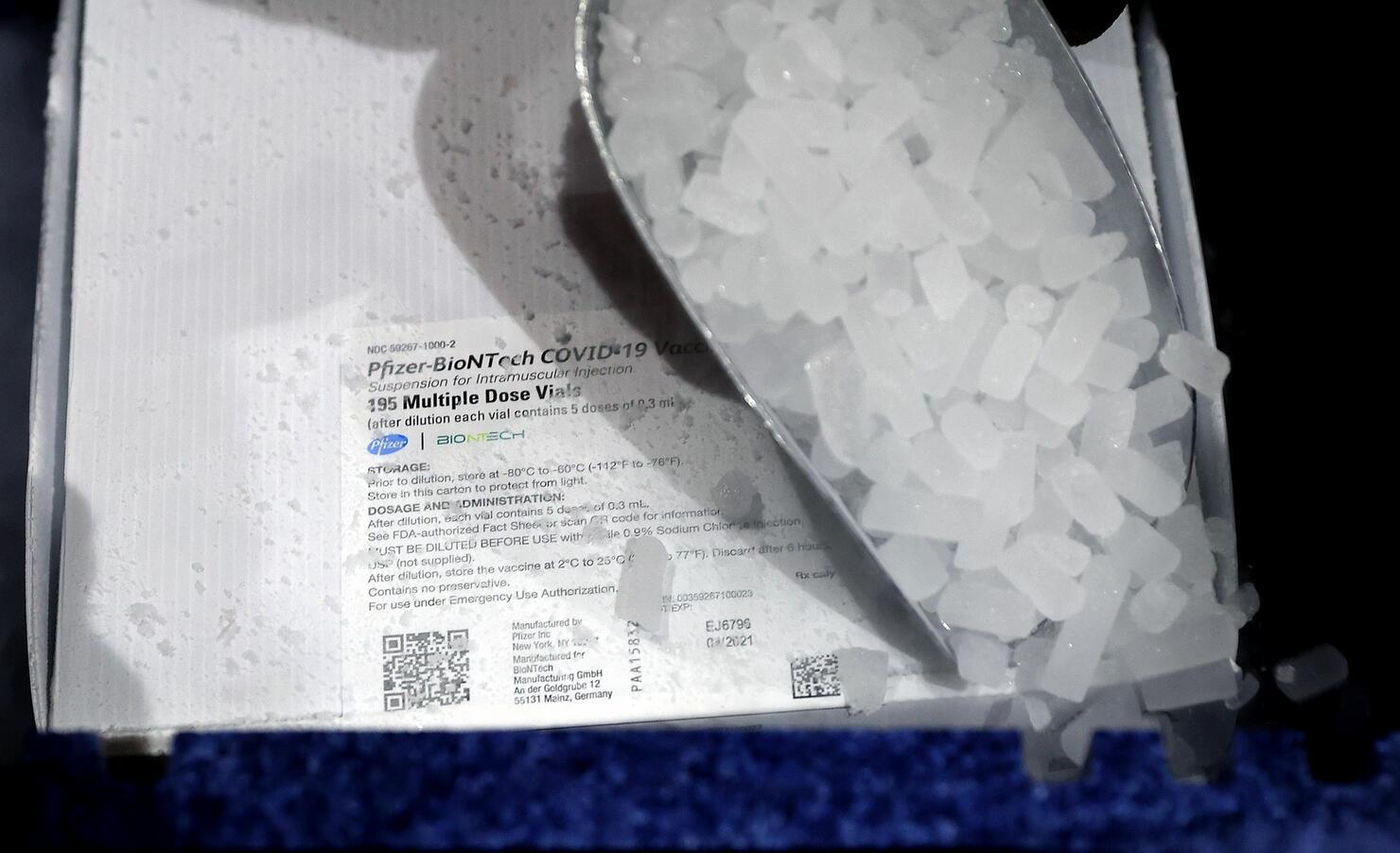 The Food and Drug Administration has granted approval for Pfizer's coronavirus vaccine to be stored and transported at average freezer temperatures. When the vaccine was first approved, it had to be kept at temperatures between -112 and -76 degrees Fahrenheit.
In order to keep the vaccines at those temperatures, hospitals and healthcare facilities had to scramble to find specialized freezers to store the vaccines so they would not go bad. To make shipping the vaccines easier, Pfizer developed specialized storage containers that could keep the vaccines cold enough.
After reviewing new data from Pfizer, the FDA has determined that the vaccine can be stored at temperatures between -13 and 5 degrees Fahrenheit. That will make distributing the vaccine much easier, as hospitals and healthcare providers can use regular freezers to store the vaccine. The FDA said that the undiluted vaccines can be stored for up two weeks at the lower temperatures.
"This alternative temperature for transportation and storage of the undiluted vials is significant and allows the vials to be transported and stored under more flexible conditions. The alternative temperature for transportation and storage will help ease the burden of procuring ultra-low cold storage equipment for vaccination sites and should help to get vaccines to more sites," said Peter Marks, M.D., Ph.D., director of the FDA's Center for Biologics Evaluation and Research.
Photo: Getty Images