Metallica To Perform On 'The Late Show' For The Second Time In A Month
By Andrew Magnotta @AndrewMagnotta
February 26, 2021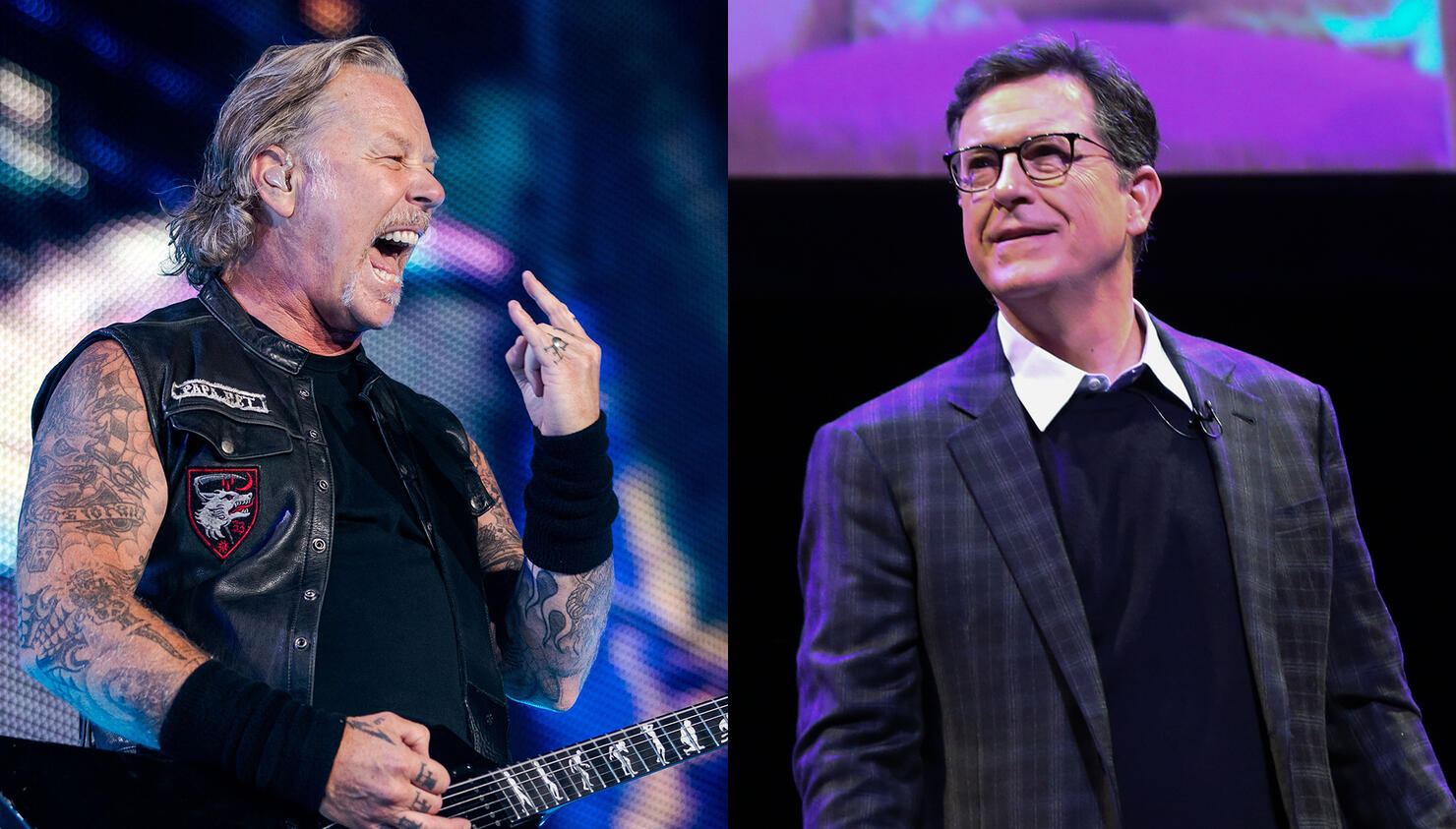 Metallica is returning to The Late Show with Stephen Colbert next week, less than a month since its last appearance on the show.
The Bay Area thrash metal legends served as musical guest on a special edition of The Late Show that aired on CBS a few hours after Super Bowl LV. The performance of "Enter Sandman" was recorded from what appeared to be the band's northern California headquarters.
It was the third time Metallica performed on television for Colbert, going back to an appearance on the comedian's Comedy Central show in 2013.
Metallica fans are understandably buzzing this time around, given the timing of the last appearance and the upcoming March 3 performance.
The band has had much to keep it busy during the Great Pause, between virtual concerts, live streams and charity work, but writing a new album was a discussion point for the entirety of last year.
Each band member said at some point in 2020 that the band had a lot of promising new song ideas, but limited ability to develop them through the confines of their separate homes. Since the band has reconvened in person once last fall and again a month ago, fans are cautiously optimistic that a new song might be slated for a debut on Colbert.
But there's another equally exciting possibility.
March 3 is a big day in Metallica history — the day the band's seminal Master of Puppets album was released in 1986.
March 3, 2021, will be the album's 35th anniversary.
Last summer, Metallica fans voted the album's 8-and-a-half-minute title track the band's greatest song ever.
Photo: Getty Images