WATCH: Kevin Garnett Meets Surprise Music Hero During 'Kimmel' Appearance
By Jason Hall
February 26, 2021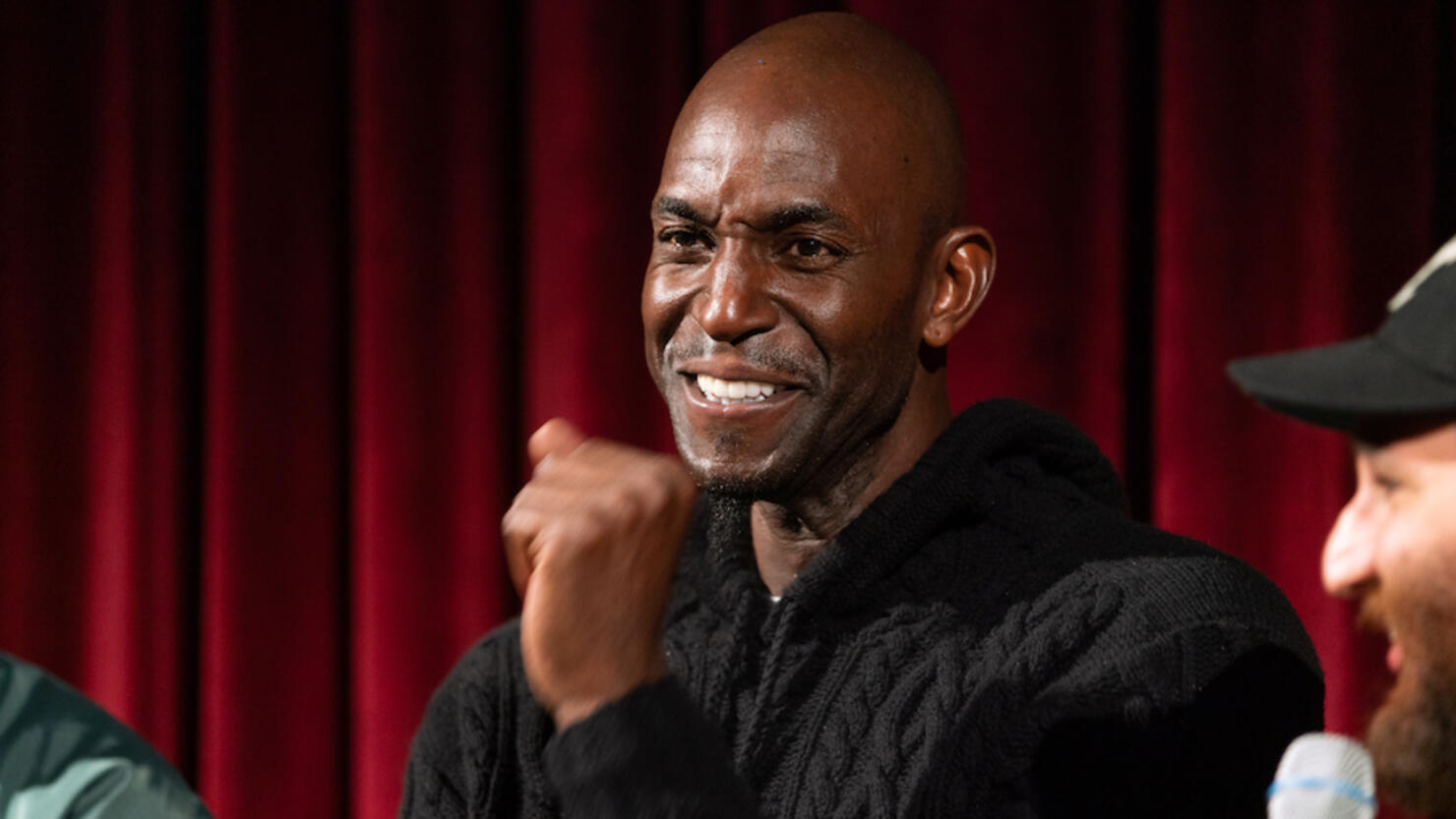 Basketball Hall of Fame inductee Kevin Garnett made an appearance on 'Jimmy Kimmel Live!' this week to promote his new book, 'KG: A-Z: An Uncensored Encyclopedia of Life, Basketball and Everything in Between.'
In the book, Garnett reveals his surprise fandom for saxophonist Kenny G, who he described as a "snake charmer" credited for calming him down before games.
"Listening to his soprano sax, I'd sit there and close my eyes and see my thoughts," Garnett wrote in his book via Men's Health. "Kenny G got me to a different place, a new realm of relaxation."
During Garnett's appearance, Kimmel called the former NBA MVP's love of Kenny G's music "maybe the most surprising" details from the book and asked the former basketball star if he had ever met the musician, which Garnett said he had not.
That is, until Kimmel introduced "Kev-y G" to Kenny G virtually during the interview, much to the former NBA champion's delight.
"Oh s***!" Garnett yelled before putting his hands on his head and mouth in excitement.
The two exchanged pleasantries before Kenny G thanked Garnett for the kind words mentioned in his new autobiography.
"Kenny G, your music got me through so many tough times in my life, man," Garnett said. "It inspired me, it helped me."
"I'm a huge DMX fan, if you know what DMX sounds like," Garnett said, imitating the rapper's famous scowl and growl. "I didn't have any balance in my life. I like to think Kenny G gave me great balance. So thank you very much. Seriously."
Kenny G then pulled out his saxophone and played it to conclude the segment, with Garnett beaming in delight.
"Well if this isn't the weirdest thing that's ever happened on our show," Kimmel said.
"It is. It's got to be, dog," Garnett responded.
Garnett, who played for the Minnesota Timberwolves (1995-2007 and 2015-16), Boston Celtics (2007-13) and Brooklyn Nets (2013-15) was selected to be inducted as part of the star-studded Basketball Hall of Fame Class of 2020, which also includes Kobe Bryant and Tim Duncan.
The ceremony for last year's Hall of Fame class will take place on May 13-15, 2021 after it was initially postponed due to the ongoing COVID-19 pandemic.
Photo: Getty Images