Here's What Makes Johnson & Johnson's Single-Shot COVID Vaccine Different
By Bill Galluccio
February 28, 2021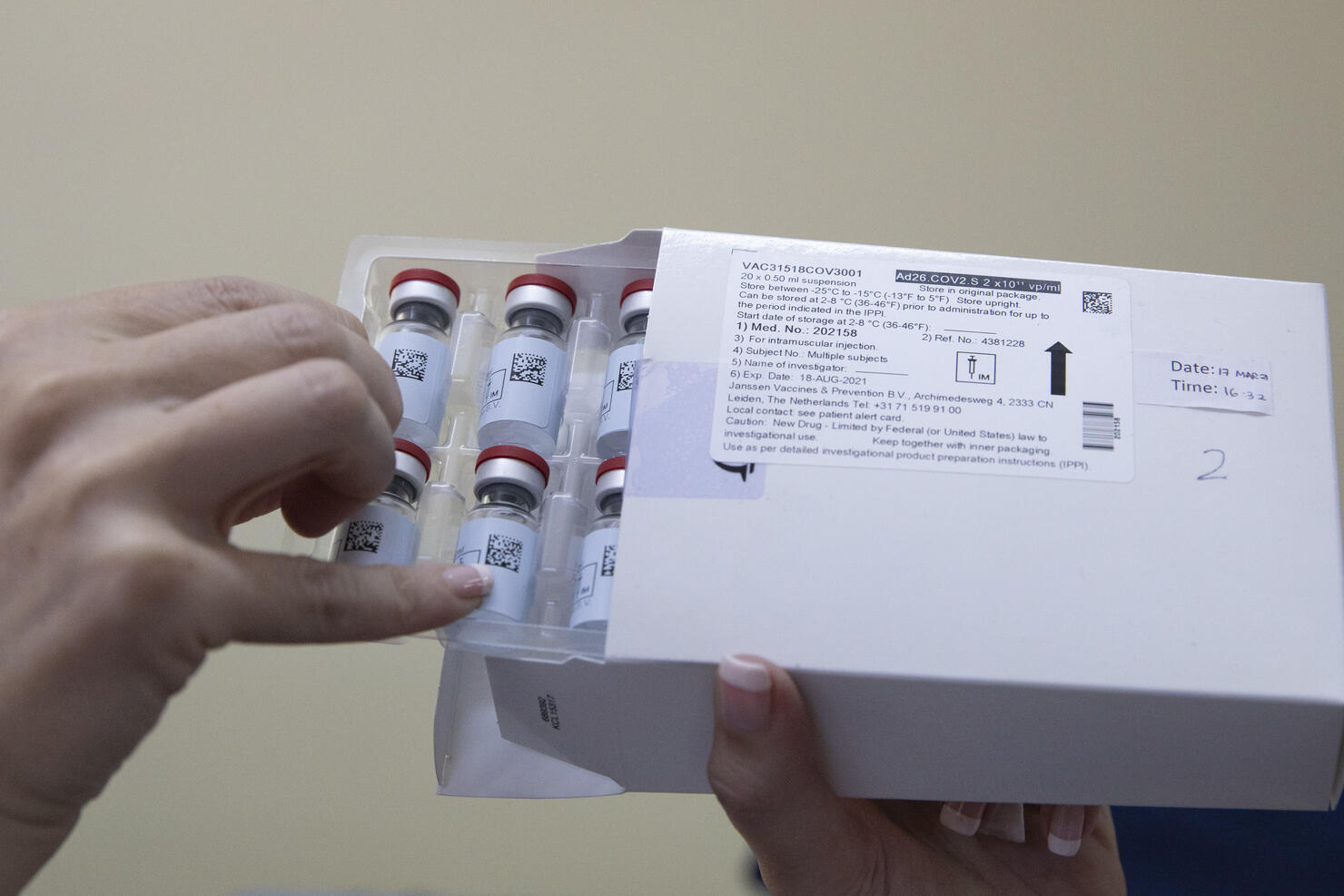 On Saturday, the Food and Drug Administration granted an emergency use authorization for Johnson & Johnson's coronavirus vaccine, giving the United States a third vaccine against COVID-19.
Johnson & Johnson's vaccine is different than the ones made by Moderna and Pfizer. For starters, the Johnson & Johnson vaccine requires just one dose, compared to Moderna and Pfizer's vaccines, which each need two shots given about three weeks apart.
The Johnson & Johnson vaccine also uses different technology to provide immunity from COVID-19. Moderna and Pfizer created a revolutionary new type of vaccine that uses mRNA to deliver genetic messages that instruct cells to make a harmless spike protein that is found on the surface of the virus that causes COVID-19. The body's immune system then creates antibodies to fight off the protein. The body will remember how to make those antibodies and will be equipped to fight off future infections.
The Johnson & Johnson vaccine is known as a viral vector vaccine. It uses a genetically engineered form of the common cold virus to infect cells and force the body to build up its immune system to fight off the virus. The weakened virus is not capable of reproducing and cannot cause infection.
A significant advantage to Johnson & Johnson's vaccine is that it doesn't need to be kept below freezing. It can be stored for up the three months in a regular refrigerator. That makes it much easier to transport and store than the other two vaccines. They must be kept in a freezer and can spoil within a month if they are not kept frozen.
Johnson & Johnson's vaccine isn't as effective as the other two vaccines currently approved in the U.S. It had an overall efficacy of 66%, with an effectiveness of 72% in the United States. Moderna and Pfizer's vaccines are between 94-95% effective. In clinical trials, it was found to be 85% effective against severe disease. None of the volunteers who received the vaccine died, and there were no reported hospitalizations after 28 days.
The CDC's Advisory Committee on Immunization Practices recommended the vaccine for use on Sunday, and it could begin shipping out on Monday (March 1). Johnson & Johnson is expecting to ship out 100 million doses to the U.S. by the end of June.
Photo: Getty Images