Tina Fey & Amy Poehler Call Out HFPA's Lack Of Diversity: 'Change That'
By Emily Lee
March 1, 2021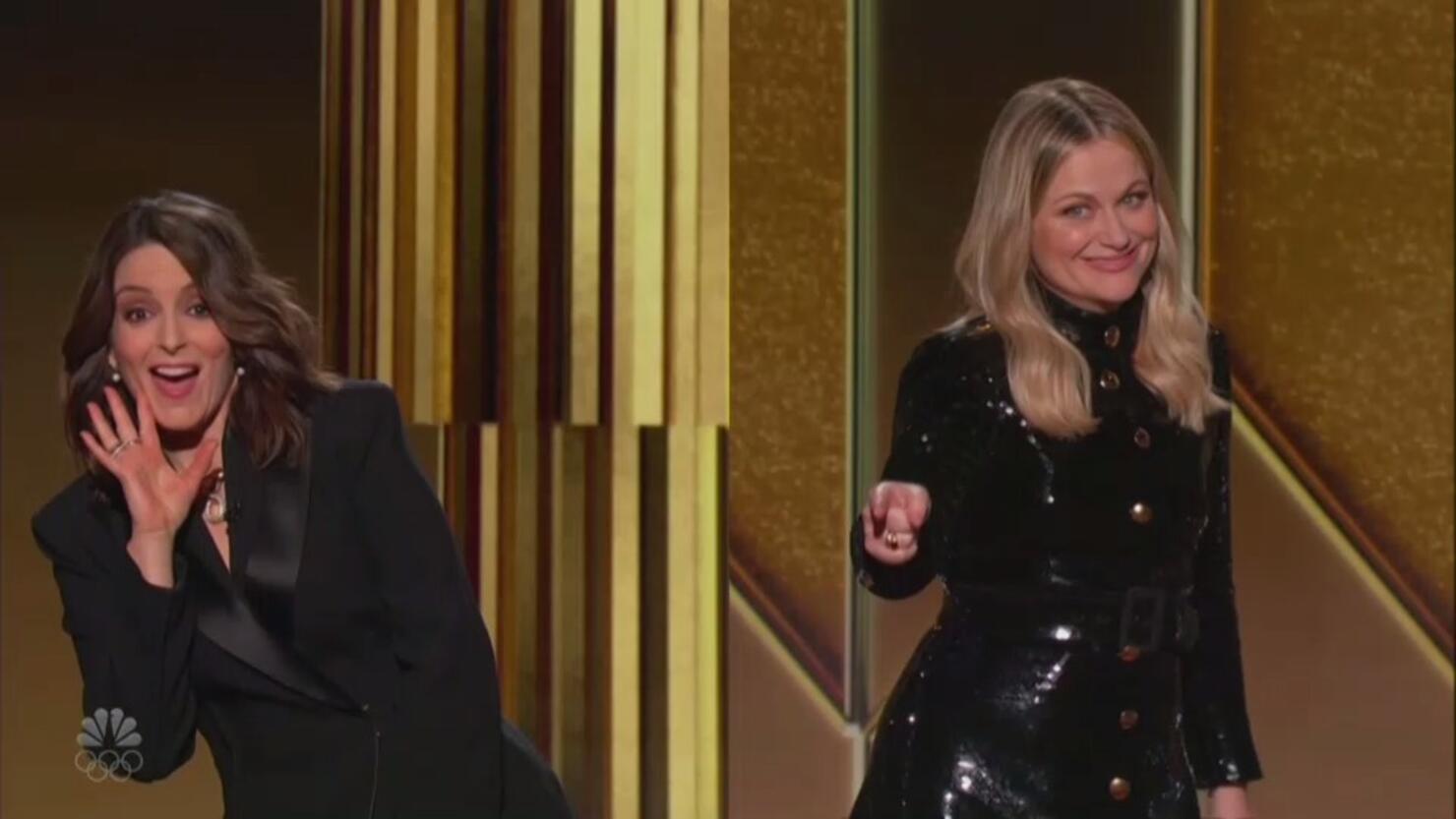 Tina Fey and Amy Poehler are back as co-hosts for the Golden Globe Awards. For the hybrid broadcast—done partially in-person and partially over video chat—Fey appeared from the Rainbow Room in New York City, while Poehler appeared from Los Angeles. Instead of performing in front of Hollywood's biggest stars, Fey and Poehler performed for a small, socially distanced group of "smoking hot first responders and essential workers," according to Fey.
In a split-screen opening monologue, the comedians took on the COVID-19 pandemic and the Hollywood Foreign Press Association's lack of diversity. Fey and Poehler called out the fact that the HFPA—the group that both nominates and votes at the Golden Globes—doesn't have any Black members. Fey said that even though awards shows are silly, inclusivity is still so important. "Even with stupid things, inclusivity is important, and there are no Black members of the Hollywood Foreign Press," Fey said. "You've got to change that."
Fey also joked out about Pixar's animated film Soul, which she lent her voice to, grabbing the HFPA's attention. For those who missed Soul when it premiered back in December, the movie follows a Black jazz musician whose soul gets trapped in a cat's body. "The HFPA really responded to the movie because they do have five cat members," Fey said.
The co-hosts also made some lighthearted jabs about the Hollywood stars who would normally be in attendance at the annual awards show, including Meryl Streep who never knows which movie she's nominated for—according to the hosts, at least. "Thank you for being here so the celebrities can be at home," Fey said to the first responders.
At the end of their monologue, Fey and Poehler signed off by asking the audience if this awards show could have just been an email.
Photo: NBC