Watch Nick Jonas Live-Debut 'Spaceman' & 'This Is Heaven' On 'SNL'
By Regina Star
February 28, 2021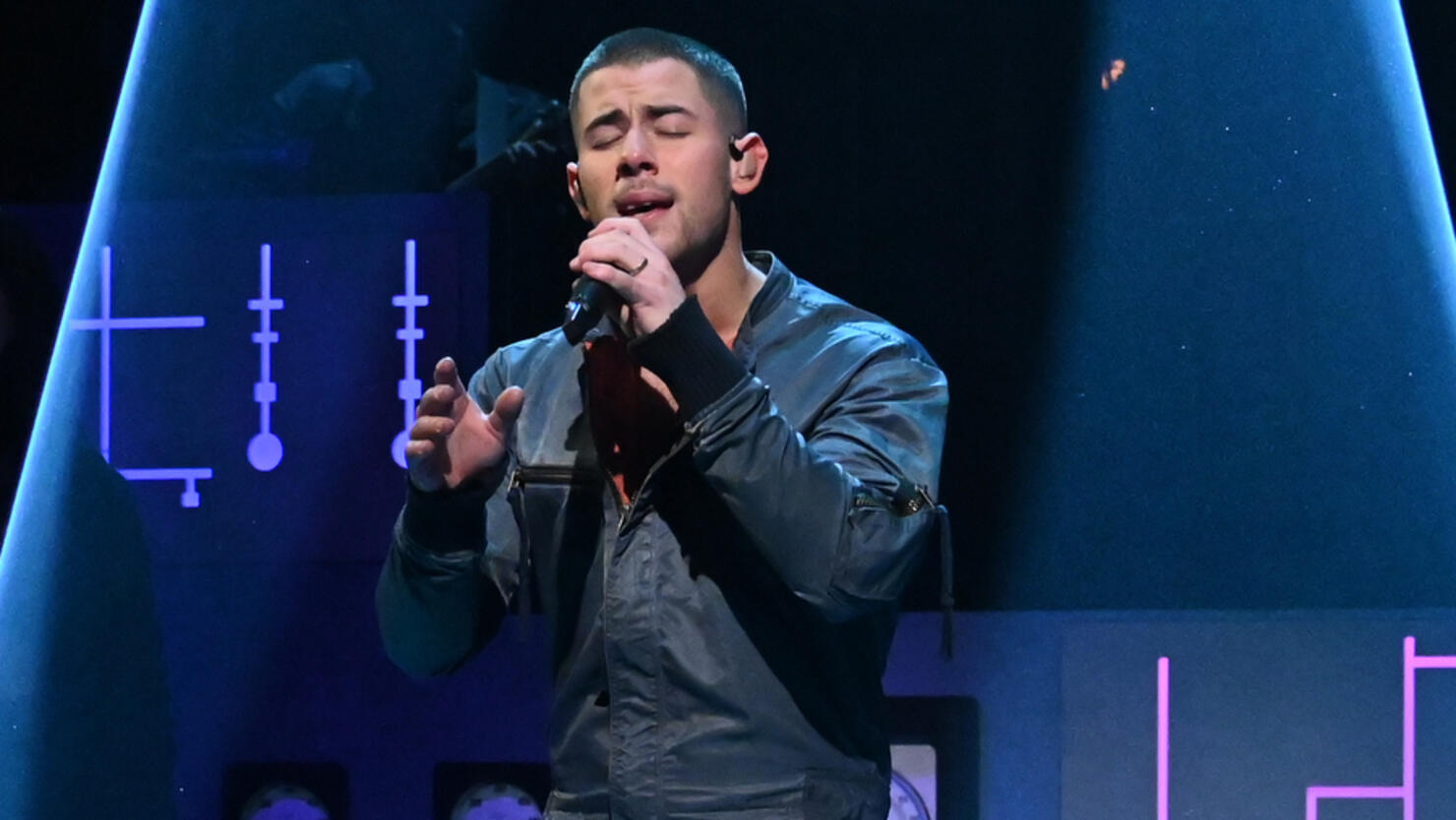 Nick Jonas delivered two new songs on Saturday Night Live.
Last night (February 27), Jonas took the SNL stage to sing new songs from his upcoming album, "Spaceman" and a never-before-heard tune titled "This Is Heaven." Both songs will appear on the 28-year-old's next solo LP, Spaceman, due on March 12.
For his performance of the Greg Kurstin-produced "Spaceman," Jonas sports a one-piece navy blue outfit reminiscent of outer space attire while performing trilling vocals over the smooth pop production. "They say it's a phase, it'll change if we vote / And I pray that it will, but I know that it won't / I'm a spaceman / Yeah, I'm a spaceman," sings Jonas.
Later during the show, Nick returns to the main stage, introduced by his older brother Kevin Jonas, to sing a new track called "This Is Heaven."
Gliding over the funky, mid-tempo groove, Nick croons on the sexy track, "If you told me that my fate was on your fingertips / And I wouldn't believe it / I wouldn't believe it / Every kiss with you, it's like your prayer falls from my lips / Now I'm a believer / Yeah, I'm a bеliever."
"This Is Heaven" and "Spaceman" are among the handful of songs offered on the musician's upcoming 11-track project, which explores themes of distance, indulgence, euphoria, and commitment.
"So excited to be starting this journey with all of you," Nick wrote on Instagram in announcing Spaceman. "I made this album while doing what most of us have been doing during this past year, sitting at home getting used to the new normal and hoping for better days ahead."