CDC Director Warns Variants Could Wipe Out Recent Progress Fighting COVID
By Bill Galluccio
March 1, 2021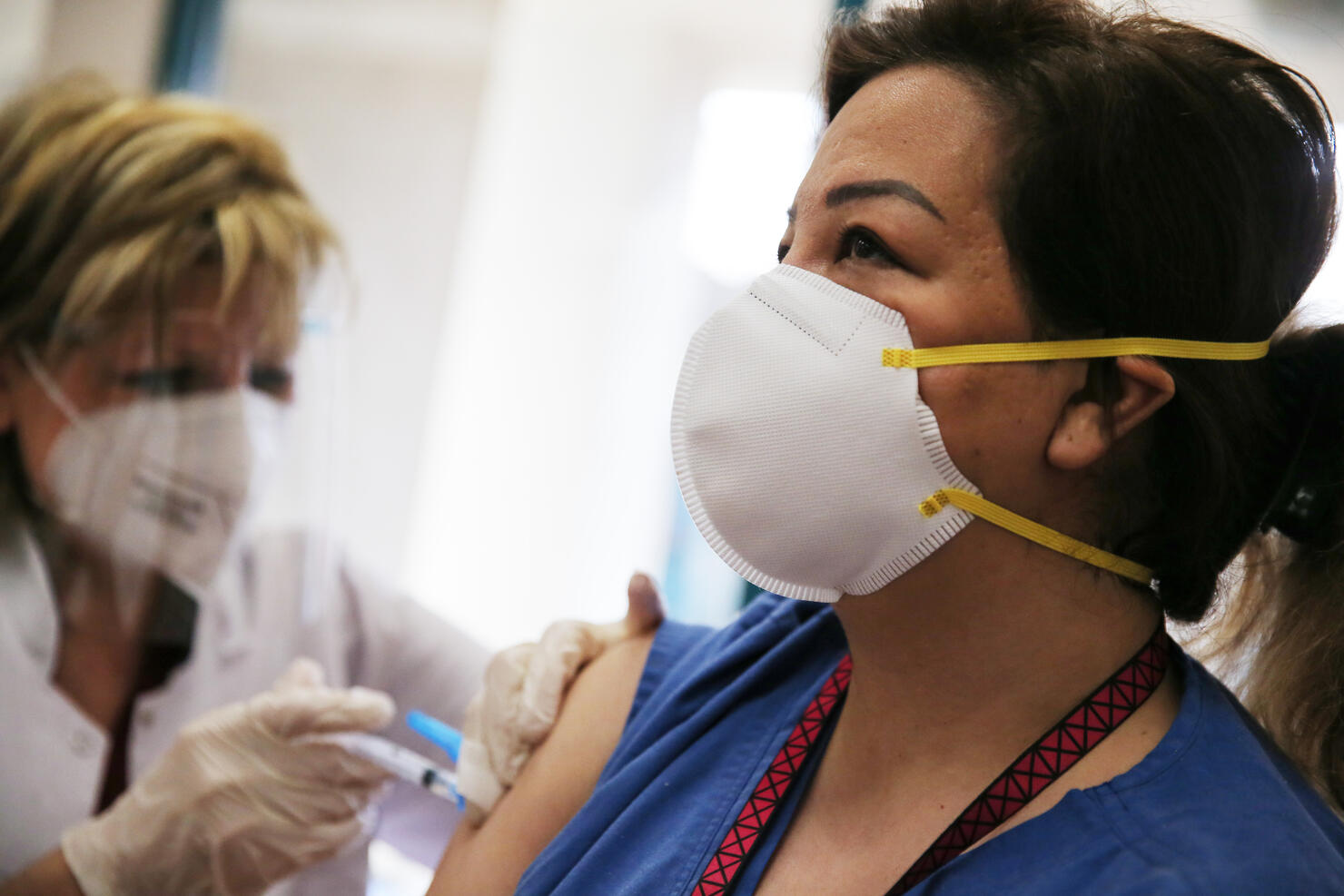 A wave of new COVID-19 variants risks undoing the recent progress made fighting the coronavirus pandemic. New cases are starting to tick up after declining in January and February.
The Centers for Disease Control and Prevention is worried about a "very concerning shift in trajectory" as the average number of new cases has been on the rise over the past seven days.
"Seventy thousand cases a day seems good compared to where we were just a few months ago," CDC Director Dr. Rochelle Walensky said. "Please hear me clearly: At this level of cases with variants spreading, we stand to completely lose the hard-earned ground we have gained."
The highly contagious B.1.1.7 strain, which was first discovered in the United Kingdom, has been the dominant variant found in the United States. According to data from the CDC, they have identified 2,463 cases of coronavirus variants. Of those, 2,400 are the B.1.1.7 strain. Fifty-three cases were the B.1.351 strain from South Africa. The remaining ten were the P.1 variant, which was identified in Brazil.
Health officials are also monitoring a variant discovered in New York City last November and two variants from California. The mutated strains could make the virus more infectious, more deadly and make it resistant to vaccines and other medical treatments.
Walensky said that people can't become complacent and must continue to wear masks and follow social distancing guidelines until enough people are vaccinated to reach herd immunity.
"It is so critical that we remain vigilant and consistently take all of the mitigation steps we know work to stop the spread of COVID-19 while we work our way toward mass vaccination," she said.
Photo: Getty Images