Hilaria & Alec Baldwin Secretly Welcome Sixth Child Together
By Emily Lee
March 1, 2021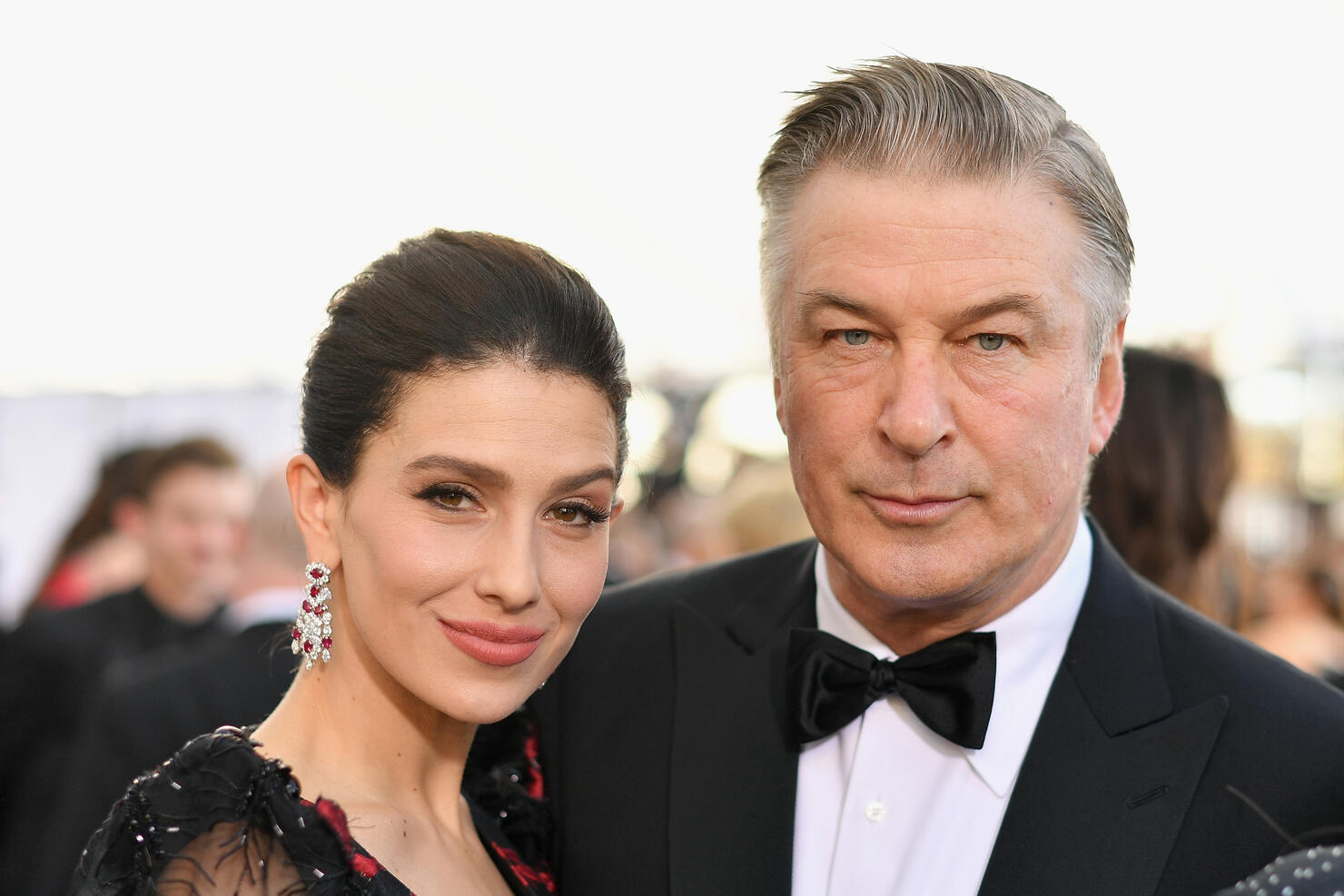 Well, this is a surprise!
On Monday (March 1), Hilaria Baldwin revealed she and her husband Alec Baldwin have welcomed their sixth child together. She made the announcement in an Instagram post of herself and all her children, including the newest addition, with a caption that simply reads "7."
While Hilaria and Alec provided no further details on their little one, a source close to the couple confirmed to Page Six that they did, in fact, recently welcome their sixth child. This news comes just five months after Hilaria gave birth to their fifth child, a son named Eduardo.
In addition to their new baby and Eduardo, Hilaria and Alec are also parents to 2-year-old son Romeo Alejandro David, 4-year-old son Leonardo Ángel Charles, 5-year-old son Rafael Thomas and 7-year-old daughter Carmen Gabriela. Alec shares 25-year-old daughter Ireland Baldwin with his ex Kim Bassinger.
Back in November, Hilaria discussed whether or not she and Alec had plans to expand their brood. "During times of COVID, it very much feels like we're done," she said. "Everybody's asking me this question. I don't know. I've said in the past that I was done when I wasn't done. I think, right now, I'm so tired. And I feel, just with COVID — it's just insanity."
She did say, however, that all her kids are so used to welcoming younger siblings into the fold that it wouldn't be a big adjustment for them. "My kids are used to new siblings coming in, so they're already like, 'When is the next one going to come?' " she joked at the time. "And I'm like, 'Guys, you and the entire world need to stop asking me that!' "
"They've been really great, though. They love [Edu]. They love babies," she continued. "It's actually really amazing to watch them because I know that they're going to be the kind of adults who are really good with kids because they just know so much."
Congratulations to the happy family on their newest addition!
Photo: Getty