Nikki Sixx Preaches Patience For News On Mötley Crüe 'Stadium Tour' Start
By Andrew Magnotta @AndrewMagnotta
March 1, 2021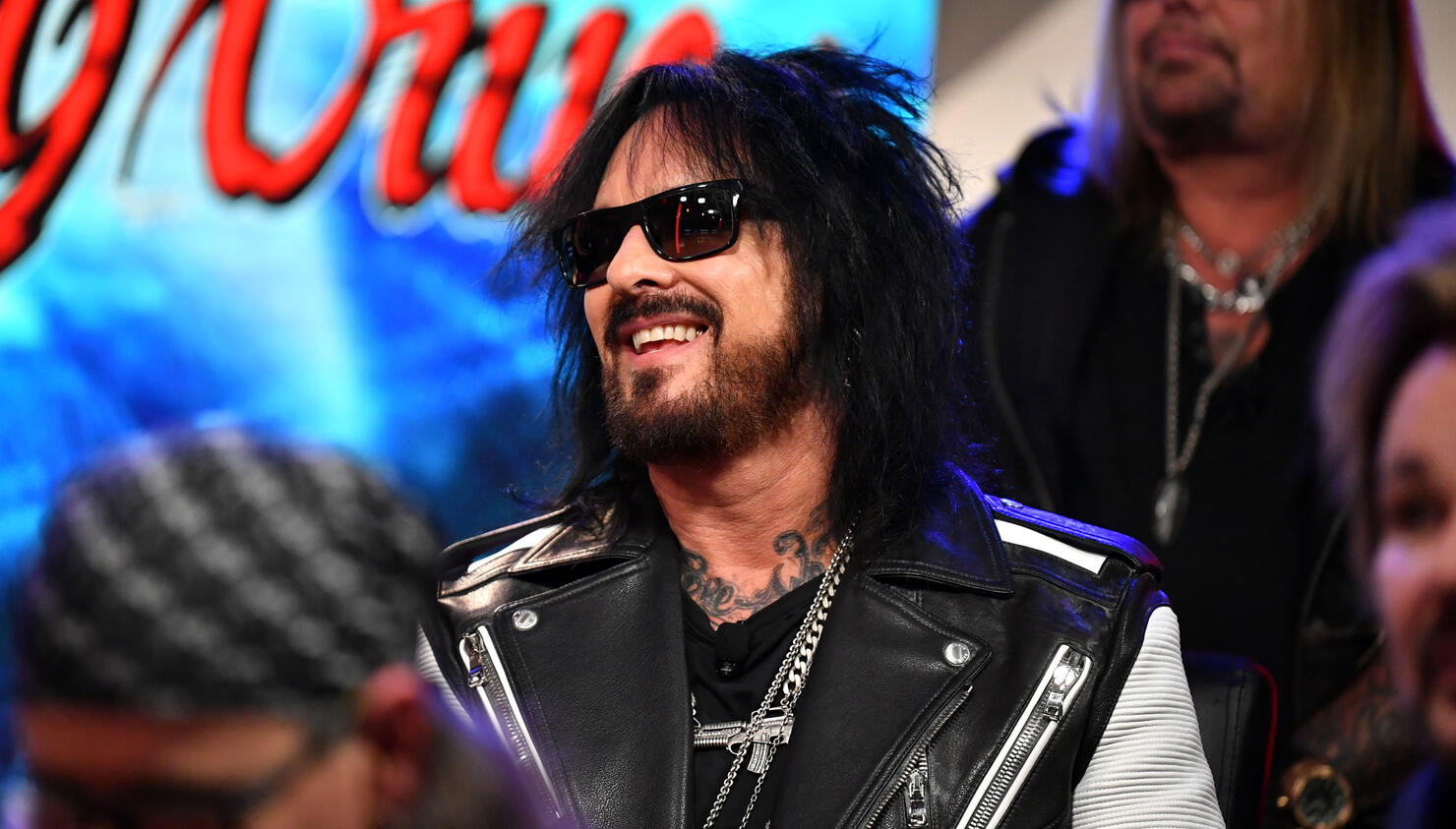 Mötley Crüe is likely still a few months away from making any official statement on the status of its postponed 'Stadium Tour' comeback.
The rescheduled tour with co-headliners Def Leppard, and support acts Poison and Joan Jett & the Blackhearts, is currently scheduled to begin on June 19 in Nashville, Tennessee.
Crüe bassist Nikki Sixx was recently asked via Twitter whether he had any news on if the tour will move forward as scheduled, get postponed again or get canceled altogether.
"Our concern is the [safety] of not only our fans but everybody involved in a tour. The bands, crew, etc. etc. As soon as we get the green light we're excited to get out and tour."
Public health officials have expressed varying levels of optimism as to when a 'return to normal' will occur, with most pointing to mid-summer or fall of this year as the likeliest of scenarios, assuming the COVID-19 vaccine rollout is successful and that there are no major developments with variants of the novel coronavirus.
All parties involved have a major stake in a successful (and fully attended) 'Stadium Tour.' By the end of January 2020 — six months before the tour was originally set to kick off — the trek had sold more than 1 million tickets and earned at least $135 million.
Sixx's comments echo those made by Jett last May — before the tour had been officially postponed — in which she explained that she did "not feel comfortable" touring until there was a vaccine or a cure for COVID-19.
"I wouldn't feel comfortable putting the band or my crew in that position. I don't really have that right to mess with their lives like that," she said at the time.
Poison frontman Bret Michaels, a type-one diabetic, was quick to cancel his solo public appearances last year over COVID-19 risk on doctor's orders.
Def Leppard frontman Joe Elliott noted in one interview last year that a bout with pneumonia circa-2016 nearly caused permanent damage to his singing voice; he wasn't willing to tangle with COVID-19 if he could help it.
Guitarist Phil Collen reckoned last July that it was "50/50" that the tour would ever happen and he expressed the same level of uncertainty this past January in an appearance on the Jeremy White Podcast.
"We don't really know," Collen said. "It really comes down to how everyone deals with approaching this pandemic stuff."
Federal officials have said that the U.S. will have enough vaccine for the entire adult population by June. But how quickly those doses will be distributed and when exactly reopening will be permitted during that process is still uncertain.
Photo: Getty Images