Tim McGraw Praises His Mom After Sharing Emotional Childhood Story
By Lindsey Smith
March 1, 2021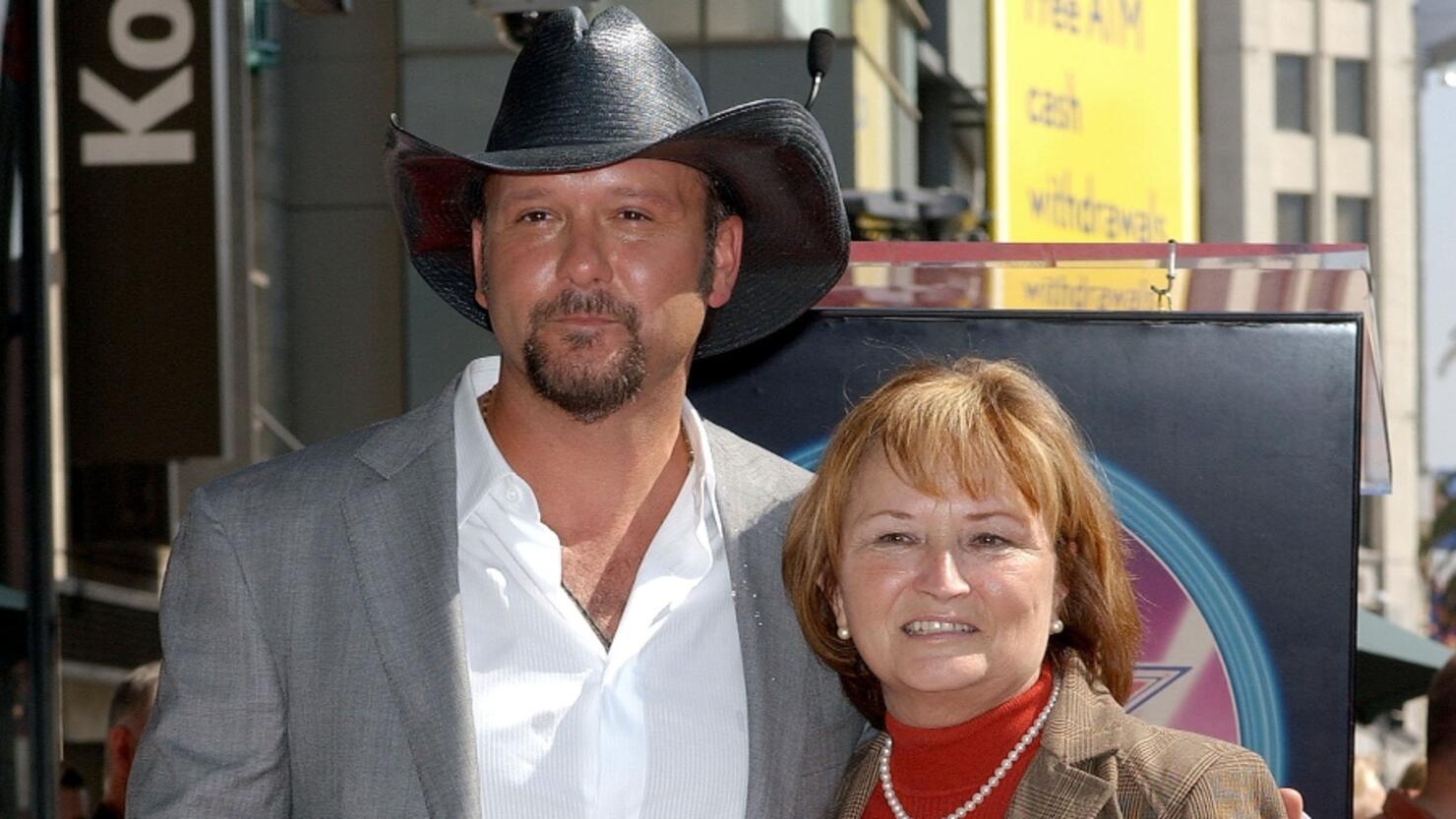 Moms are tough as nails and country icon Tim McGraw knows just how true that is.
In a new interview with Big Machine to celebrate Women's History Month, McGraw opened up about his mom, Betty. He reflected on the resilience she displayed while raising three children on her own and working just as many jobs to make ends meet.
"My mom found out she was pregnant with me her senior in high school. So, she had me young. She didn't get to graduate because I came along. And then she went through some terrible things early in my life," the "I Called Mama" singer recalled. "I have a lot of memories of all those things and I know how resilient my mom is and how tough she is and how strong of a woman she is, and how well she raised us under the circumstances."
He also got choked up thinking back on a painful memory "that's plastered" in his mind that happened more than 40 years ago. When he was around 10, McGraw woke up in the middle of the night and made his way to the kitchen where he saw his mom at the table in tears.
Most kids see their parents as superheroes who always know exactly what to say and do, but at this moment, McGraw saw his mom in a state he'd never seen her in and it impacted him greatly.
"She had her head down on the table at like two in the morning, with bills everywhere (crying), and I was crying," he said. "For her, that was probably 100 different nights that I didn't know about. But that's something that really resonates with me and sticks out with me."
Photo: Getty Images