Watch Snoop Dogg Rage-Quit On Twitch Before Leaving Stream On For 7 Hours
By Regina Star
March 1, 2021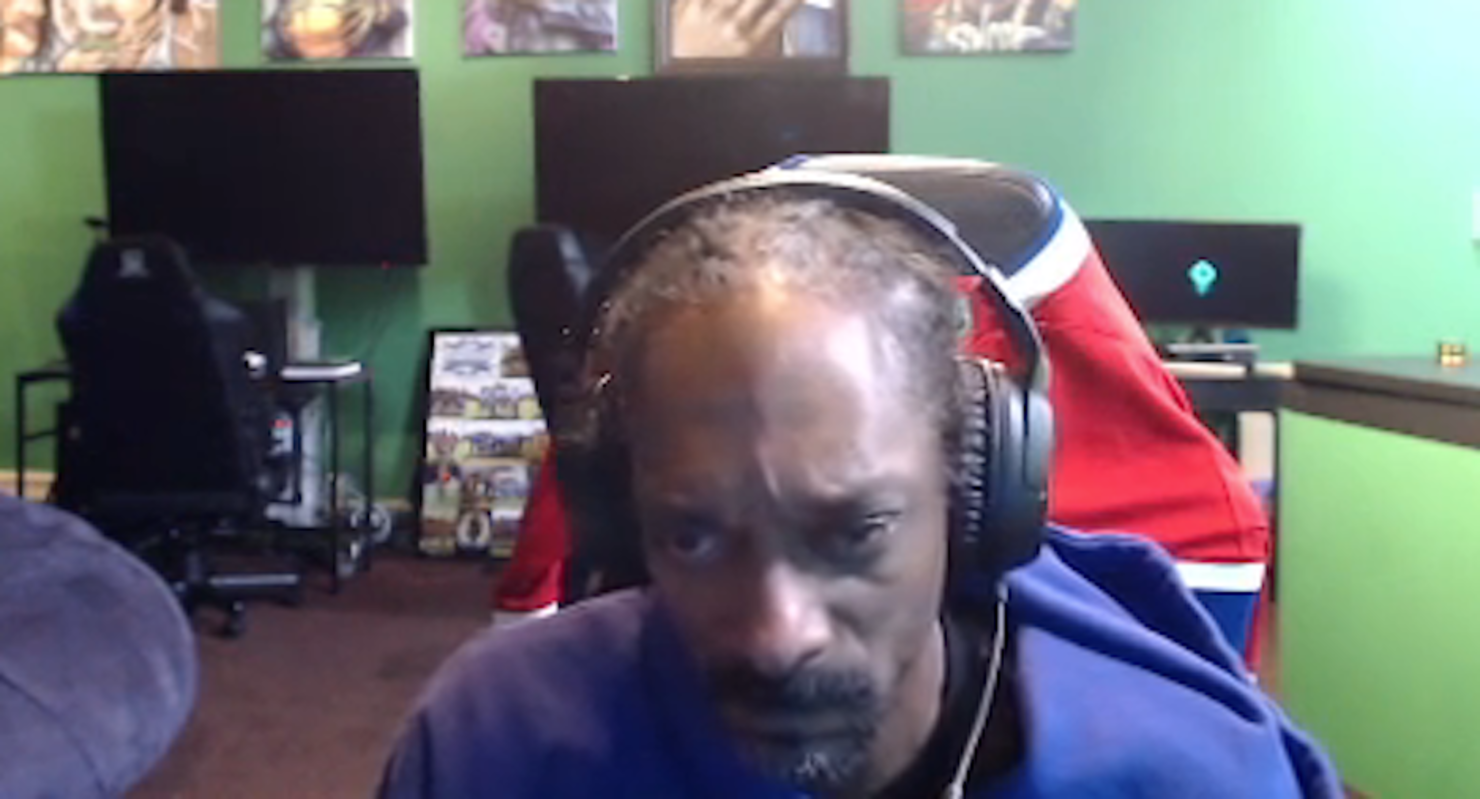 No one likes a sore loser, eh, Snoop Dogg?
At least that's what appeared to be the issue with the legendary rapper, who threw quite the tantrum when he found himself getting destroyed during a game of Madden NFL 21 during his Twitch live stream.
Down by 14 with no chance of a comeback in sight, the "Drop It Like It's Hot" rapper opted to rage-quit the game, mid-match, after his opponent scored another touchdown.
"Look at this s—t. F—k!" yelled Snoop, with a look of clear frustration.
"F—k this s—t man, I came in this room and everything went bad. F—k this s—t," Snoop can be seen screaming as he slams down his controller before storming out of his gaming room.
The entire outburst happened less than 15 minutes into Snoop's stream, which he titled, "Sit Back, Relax, and Chill its a vibe in here." Oh, the irony!
Even sadder than Snoop's reaction, though, is the fact that the West Coast musician forgot to turn off his stream before leaving in a fit. According to watchers, he apparently left the stream going for seven hours before he returned — much calmer now — to finally end the broadcast.
The clip of Snoop rage-quitting has already garnered upwards of 250,600 views on Twitch, and could be considered a goldmine in the land of internet memes, should the internet decide to be so petty.
Photo: Twitch