New Mercy Rule Ends Red Sox Pitcher's Spring Training Debut
By Jason Hall
March 2, 2021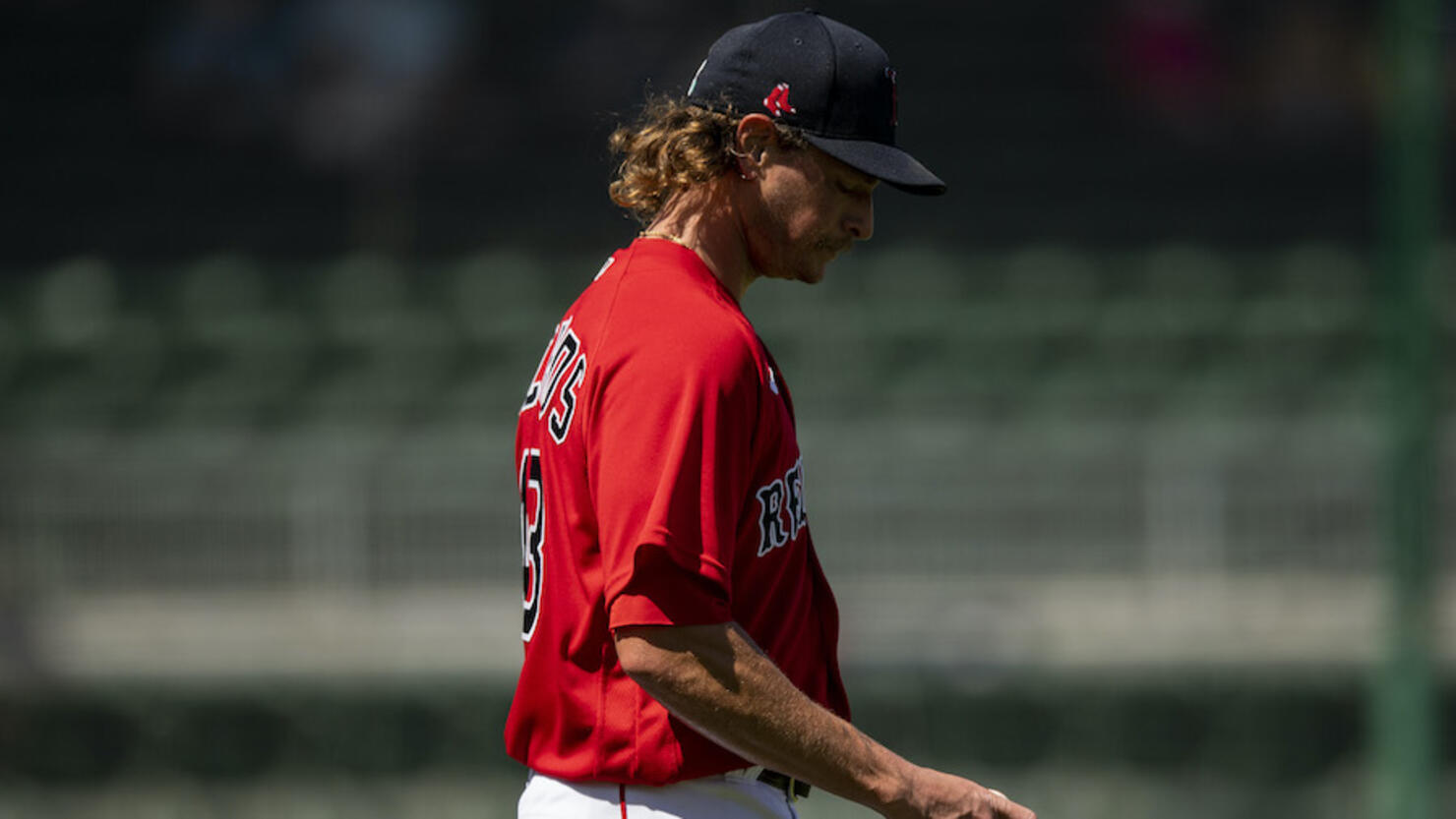 Boston Red Sox starting pitcher Garrett Richards was bailed out of the first inning of his spring training debut thanks to a new spring training mercy rule.
The right-hander recorded only one out, loaded the bases and walked in a run before Boston stopped the first inning of Monday's (March 1) game against the Atlanta Braves after 23 pitches.
Instead of being pulled from the game, the right-hander was allowed to continue in the second inning, which saw him record three consecutive outs.
The new spring training mercy rule allows managers to end an inning after a pitcher has thrown 20 pitches, regardless of outs or runners on base.
"It's building blocks man," Richards said. "Obviously, you want to finish it and you want to make all the outs that your outing requires. So, yeah, it was a little frustrating."
Richards told reporters that his pitches were moving well. but he struggled with hitting the strike zone, which led to allowing two runs, three hits and two walks before Red Sox manager Alex Cora elected to end the inning.
"By all means, not happy about it. Today's outing is not what you're going to see from me on a regular basis, I'll tell you that right now," Richards said. "I just needed to stay a little bit more in competitive mode versus mechanical mode. So once that switch kind of flipped, everything kind of felt great again."
Richards signed a one-year, $10 million deal with the Red Sox in February after spending his first 10 MLB seasons with the Los Angeles Angels (2011-18) and San Diego Padres (2019-20.)
Photo: Getty Images