Serena Williams & Daughter Olympia Star In First Fashion Campaign Together
By Peyton Blakemore
March 2, 2021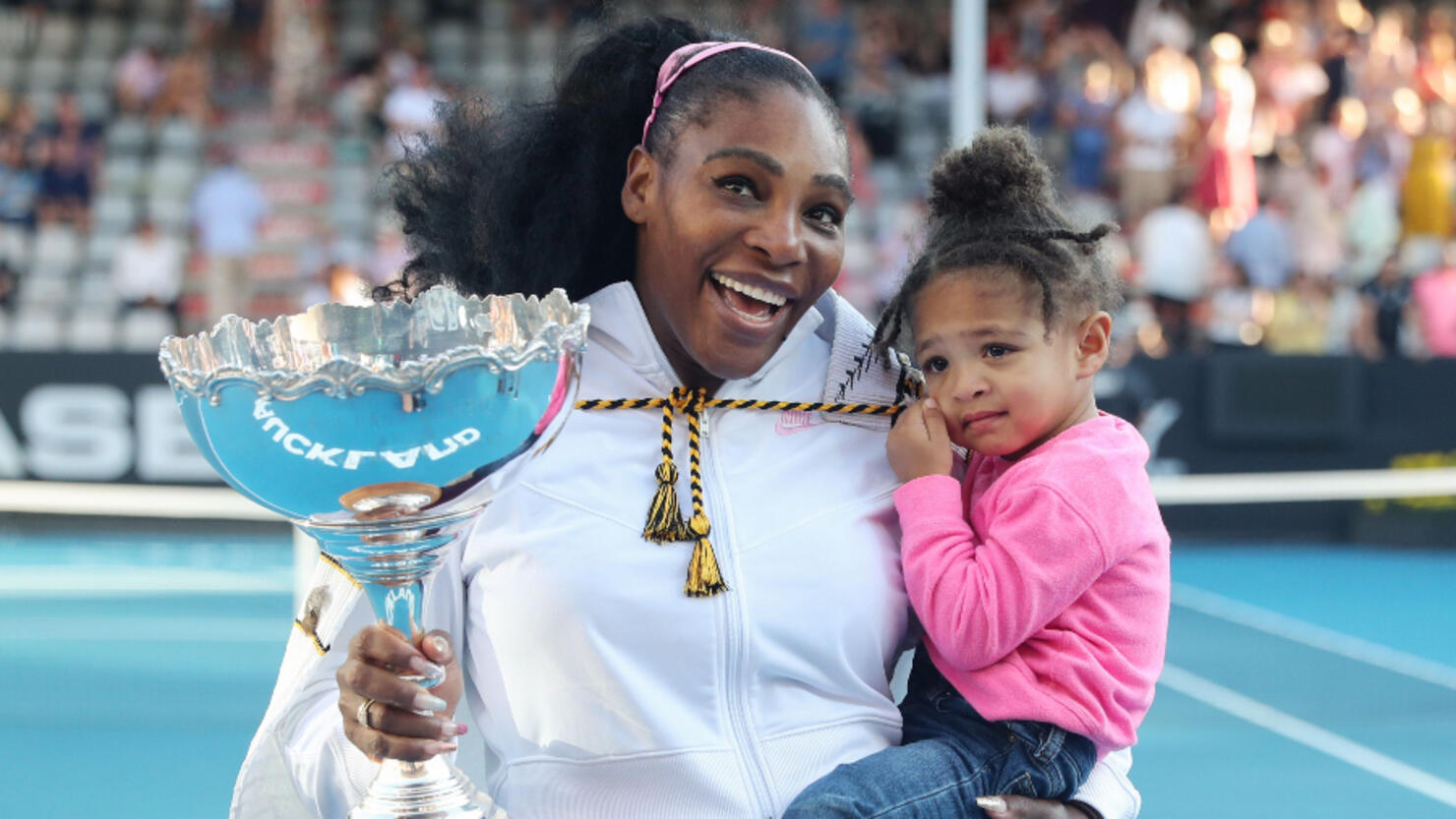 Serena Williams and her 3-year-old daughter Alexis Olympia Ohanian Jr.'s first-ever fashion campaign has arrived!
On Tuesday (March 2), the mommy-daughter duo unveiled the spring 2021 Stuart Weitzman campaign, fittingly titled "Footsteps to Follow."
"The adventures of Serena and Olympia continue... this time with @stuartweitzman!" Serena said of the new campaign on Instagram.
For the campaign, the 23-time Grand Slam champion and her mini-me model Stuart Weitzman's spring 2021 collection, which features ankle boots, heeled sandals, and more, and was created with "high-fashion" and "high-function" in mind.
"it's a special campaign," Serena told Women's Wear Daily. "I just felt like it was an opportunity because Olympia and I have been spending so much time together. Olympia is trying on my shoes all the time, it's so fun — she loves to try them on and we play in them. I have a red pair of Stuart Weitzman shoes that she loves and there is the new Lyla style with a toe ring in leopard print that's one of her favorites."
The campaign also features a cute video of Serena and Olympia that shows the twinning in white dresses and black catsuits while Serena talks about motherhood and having her daughter follow in her famous footsteps. "I would definitely call Olympia my mini-me," the proud mom says in the clip. "She is mini Serena. She's so cute, and she's so fun."
"I don't know if I hope if Olympia follows in my footsteps," she adds. "I want her to do whatever she wants to do and what's best for her."
"Hope and optimism are central to every SW x SW campaign, and showcasing the powerful bond between mother and daughter in Footsteps to Follow highlights how every generation can inspire any generation — be it parents to children or vice versa — to step into each other's shoes and step into new worlds," Stuart Weitzman said in statement. "In our new campaign, Serena wears our latest high-fashion, high-function essentials designed to shine in the modern woman's perfectly-curated wardrobe, including the artful LYLA 75 SANDAL, seen here. Discover the campaign and shop our new Spring 2021 Collection now on stuartweitzman.com."
Photo: Getty Images