Sidney Crosby Placed On NHL COVID-19 Protocol List
By Jason Hall
March 2, 2021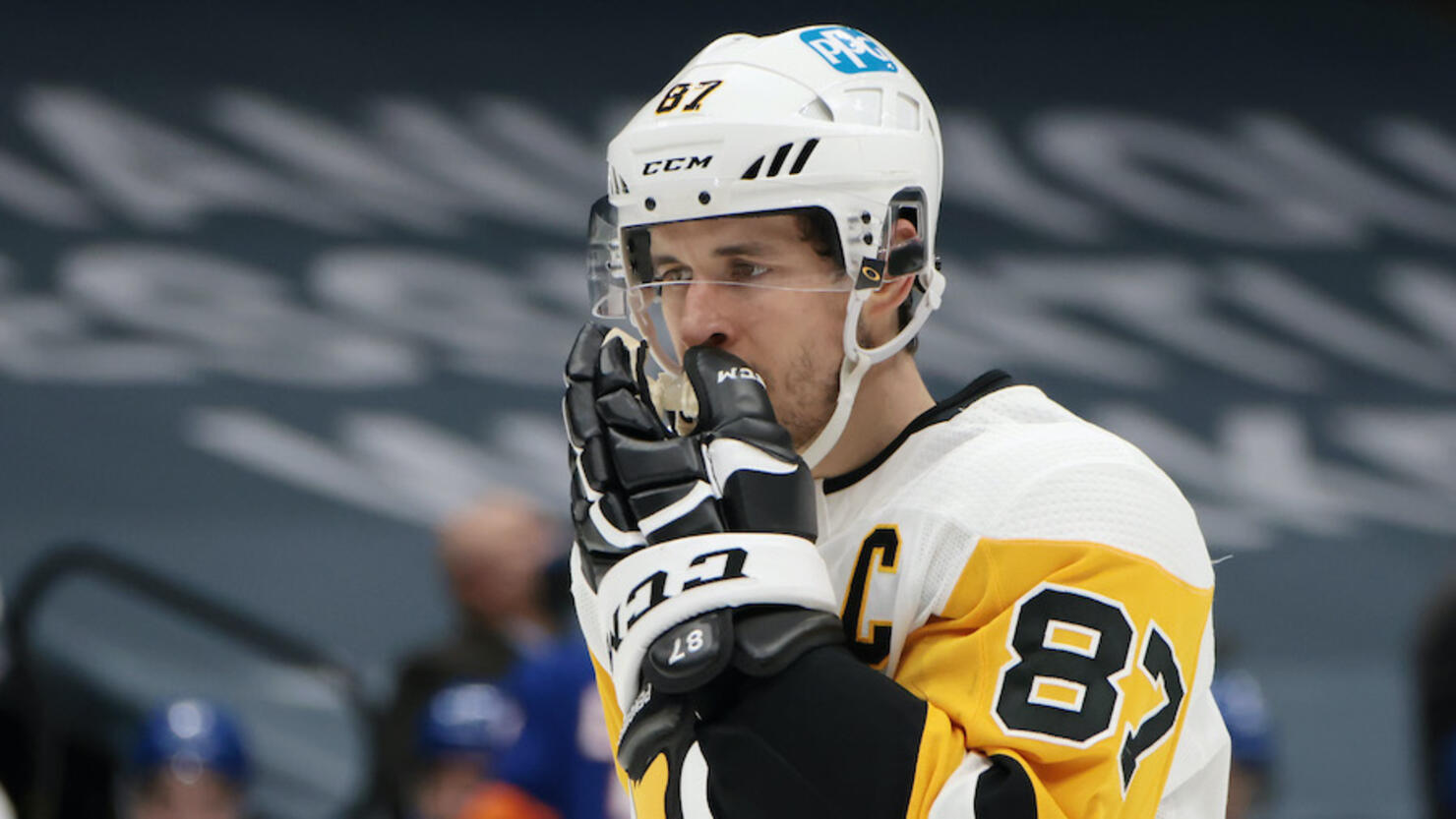 Pittsburgh Penguins captain Sidney Crosby will miss Tuesday's (February 2) game against the Philadelphia Flyers after being placed on the COVID-19 protocol list.
The Penguins cancelled their morning skate on Tuesday amid the decision, which was announced by head coach Mike Sullivan during a press conference.
"We've got to control what we can to give ourselves the best chance to be successful and we can't worry about the things we can't," Penguins coach Mike Sullivan said via NHL.com. "As I said to our players, we can do all the right things and this kind of stuff could happen. The other thing I would say is just because someone is on the COVID protocol list doesn't necessarily mean that they have COVID. There are protocols put in place for a reason, and we will do our very best to adhere to them."
Crosby leads Pittsburgh with 18 points (seven goals, 11 assists) in 20 appearances during the 2021 season, while also ranking second among Penguins forwards in ice time per game (20:24), trailing only Jake Guentzel (20:38.)
The three-time Stanley Cup champion also ranks first in franchise history with 1,004 games played, as well as second behind Hockey Hall of Famer Mario Lemieux in goals (469), assists (812) and points (1,281.)
Per the NHL, Crosby being placed on the COVID Related Absences List does not necessarily mean he's tested positive for the virus, but could also be the result of several other factors including: an initial positive test which remains unconfirmed until confirmatory testing is completed; mandated isolation for symptomatic individuals; required quarantine as a high-risk close contact; isolation based on a confirmed positive test result and/or quarantine for travel; or other reasons mentioned in the league's COVID-19 Protocol.
The Penguins will host the Flyers on Tuesday in their first home game with limited fan attendance at 7:00 p.m. EST, which will air live on NBCSN, SNE, SNO, SNW, ATTSN-PT, NBCSP and NHL.TV.
Photo: Getty Images