Watch Blake Shelton React To His Former Bandmate's Audition On 'The Voice'
By Regina Star
March 2, 2021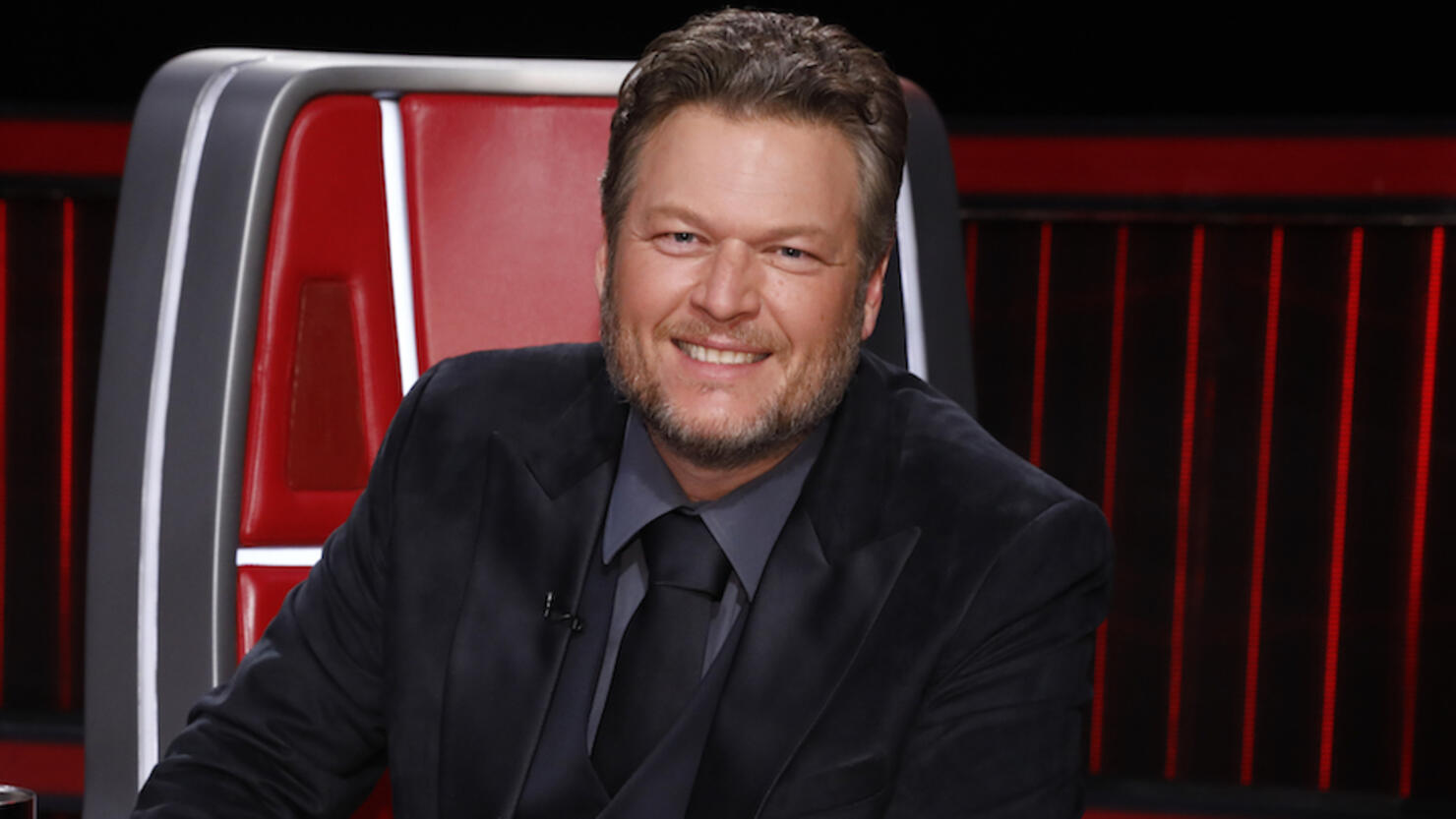 Blake Shelton had quite the blast from the past on The Voice.
Shelton found himself reuniting with an old buddy of his during last night's episode (March 1) of the show when 45-year-old Pete Mroz appeared as a contestant during Season 20's kick-off show. The "full-circle" moment came by way of Mroz's chair-turning audition when he commanded the crowd by taking on Blind Faith's 1969 record "Can't Find My Way Home."
After earning chair spins from both Shelton and John Legend, Mroz revealed he and Shelton used to be bandmates; the two once performed together in a collective of songwriters in Nashville called The Young Riders.
While in the group, Mroz had aspirations to become "the next Garth Brooks" when he and the 44-year-old crooner performed together, but Mroz had gone on to work a 9-5 while his old bandmate went on to become one of the biggest stars in country music. Even so, Mroz held no hard feelings.
"Oh, I'm gonna get to you," he teased Shelton during the show.
"Uh-oh. Sounds like there's some history there!" the "Home" musician responded. "That's not normally a good thing with me!"
It wasn't until Mroz mentioned his former stage name that Shelton recognized him as his old Young Riders member. "Wow! I haven't seen this guy in 25 years!" Shelton exclaimed.
During the chance reunion, Mroz playfully accused Shelton of stealing his bass player when he exited the group. After catching up with each other, Mroz ultimately chose to "go with the old cowboy," joining Team Blake.
"It's just gonna be a blast to catch up with him and work with him," the "Happy Anywhere" star afterward. "But the main reason that I'm excited he's on my team is I think he's a helluva singer."
Watch the "full-circle" moment below.