Capitol Police On Alert Over Reports Of Plot To Breach The Capitol
By Bill Galluccio
March 3, 2021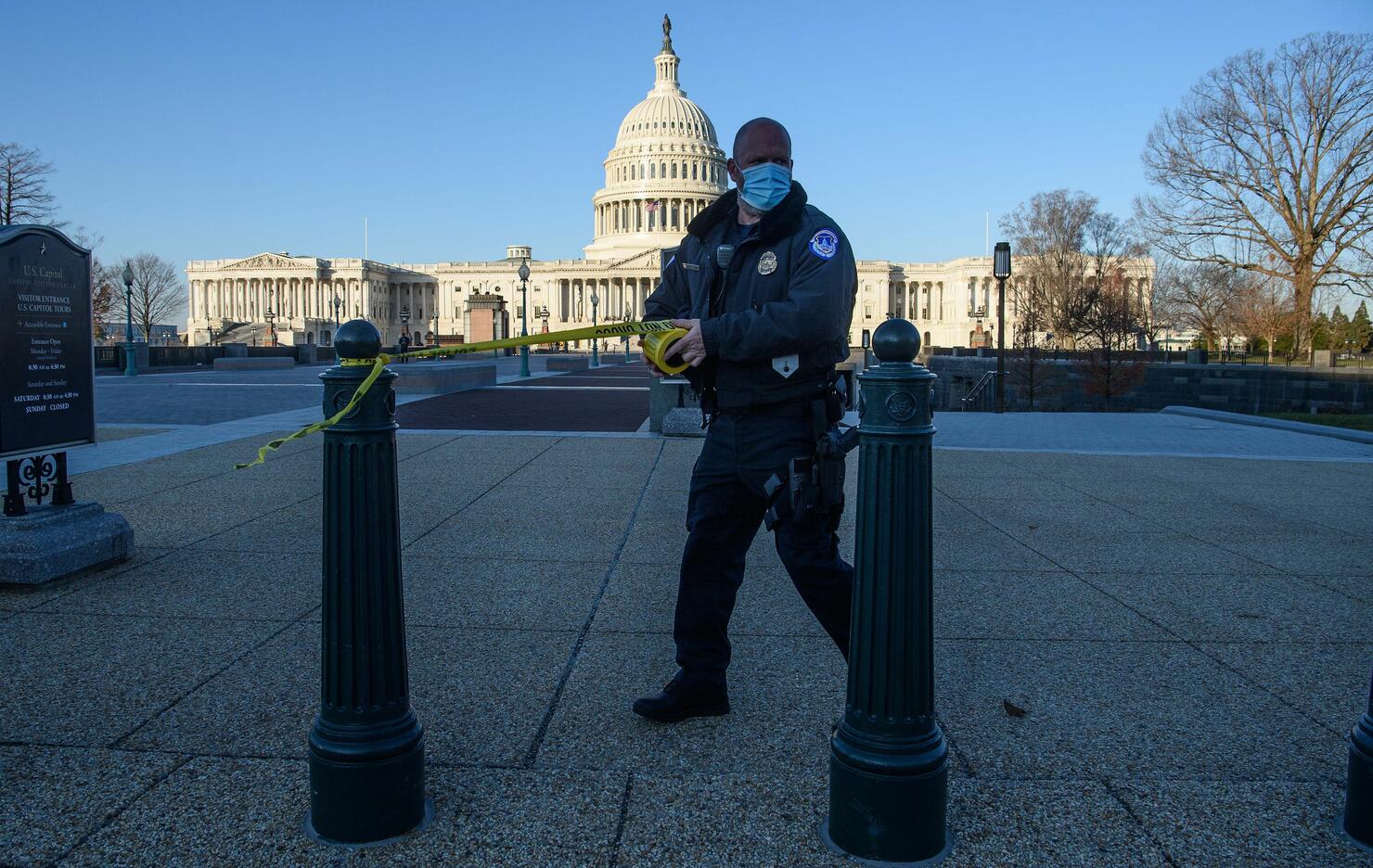 Law enforcement agencies around Washington D.C. are increasing security around Capitol Hill after noticing an increase in chatter among far-right extremist groups ahead of March 4.\
"The United States Capitol Police Department is aware of and prepared for any potential threats towards members of Congress or towards the Capitol complex. We have obtained intelligence that shows a possible plot to breach the Capitol by an identified militia group on Thursday, March 4. We have already made significant security upgrades to include establishing a physical structure and increasing manpower to ensure the protection of Congress, the public, and our police officers," the U.S. Capitol Police Department said in a statement.
Members of the fringe groups, which include QAnon, believe the conspiracy theory that former President Donald Trump will retake the presidency from President Joe Biden on Thursday (March 4). They were expecting Trump to declare martial law and prevent Biden from being sworn in. When that never happened, some people claimed that Trump will be inaugurated on March 4, which used to be the date of the inauguration until 1933.
There are no protests around Capitol Hill planned for Thursday.
According to CNN, Acting House Sergeant at Arms Timothy Blodgett wrote a memo advising lawmakers that security was being enhanced as a precaution but assured them that there was "no indication that groups will travel to Washington DC to protest or commit acts of violence."
Photo: Getty Images