Ex-White House Doctor Ronny Jackson Accused Of 'Inappropriate Conduct'
By Bill Galluccio
March 3, 2021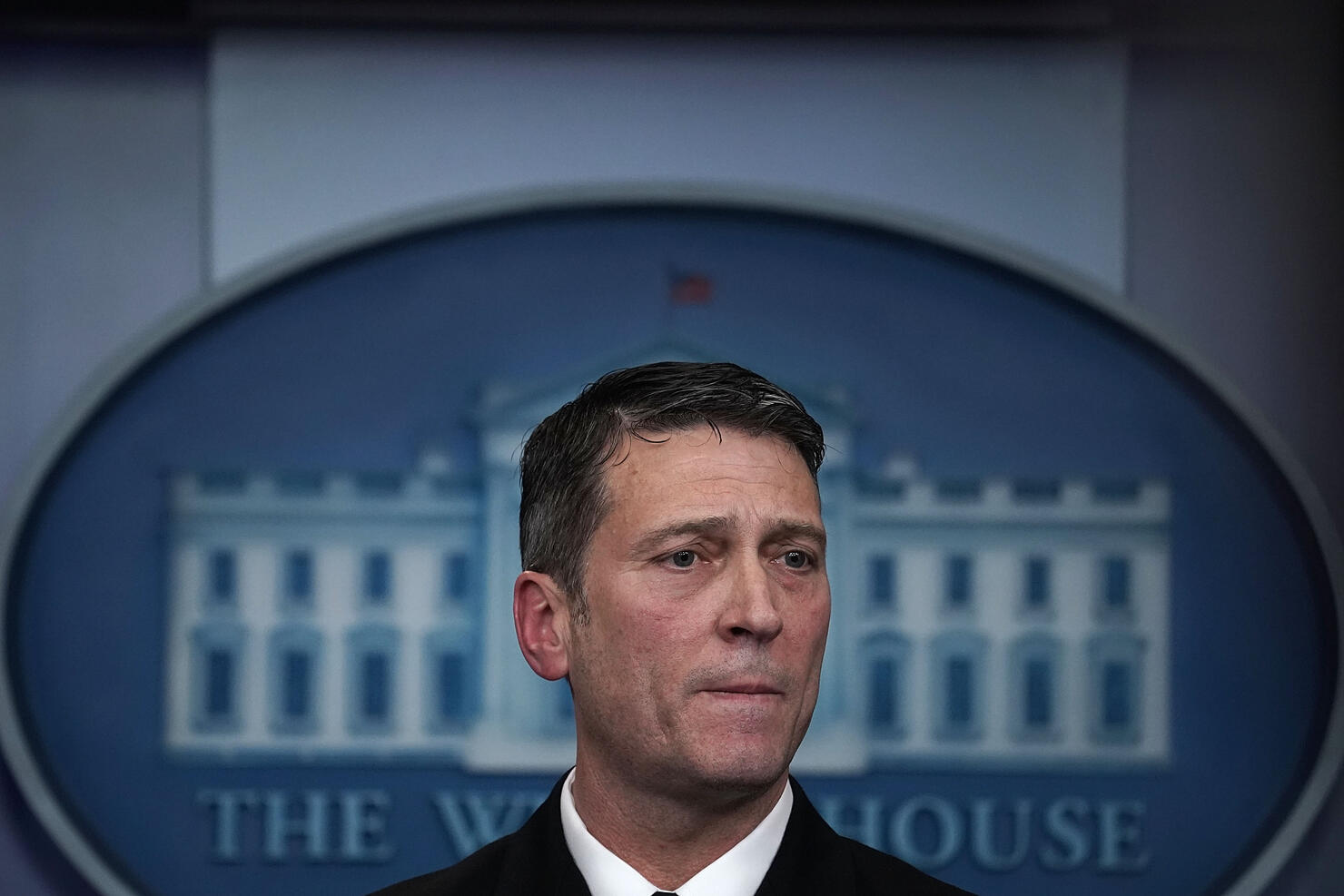 A Pentagon inspector general report alleges that former White House Doctor Rep. Ronny Jackson engaged in "inappropriate conduct" during his five-year tenure.
Jackson was named White House physician in 2013 and held the job until 2018 when he was nominated by former President Donald Trump to lead the Department of Veteran Affairs. His nomination was stalled after allegations were made that he created a hostile work environment, drank alcohol while on the job, and improperly dispensed medication. After the allegations surfaced, the Department of Defense inspector general launched an investigation.
According to CNN, the report accuses Jackson of making "sexual and denigrating" comments about a female subordinate, drinking alcohol while on trips with former President Barack Obama, and taking the prescription-strength sleeping aid Ambien while he was supposed to be on call.
Investigators spoke to dozens of witnesses who "personally experienced, saw, or heard about him yelling, screaming, cursing, or belittling subordinate."
"Many of these witnesses described RDML Jackson's behavior with words and phrases such as 'meltdowns,' 'yells' for no reason,' 'rages,' 'tantrums,' 'lashes out,' and 'aggressive.' These witnesses also described RDML Jackson's leadership style with terms such as 'tyrant,' 'dictator,' 'control freak,' 'hallmarks of fear and intimidation,' 'crappy manager,' and 'not a leader at all,'" the report states.
Jackson issued a statement denying the allegations.
"I'm proud of the work environment I fostered under three different presidents of both parties; I take my professional responsibility with respect to prescription drug practices seriously; and I flat out reject any allegation that I consumed alcohol while on duty," he said in a statement. "I also categorically deny any implication that I was in any way sexually inappropriate at work, outside of work, or anywhere with any member of my staff or anyone else. That is not me, and what is alleged did not happen."
Photo: Getty Images