Human Smuggling Investigation Launched After Deadly California Crash
By Bill Galluccio
March 3, 2021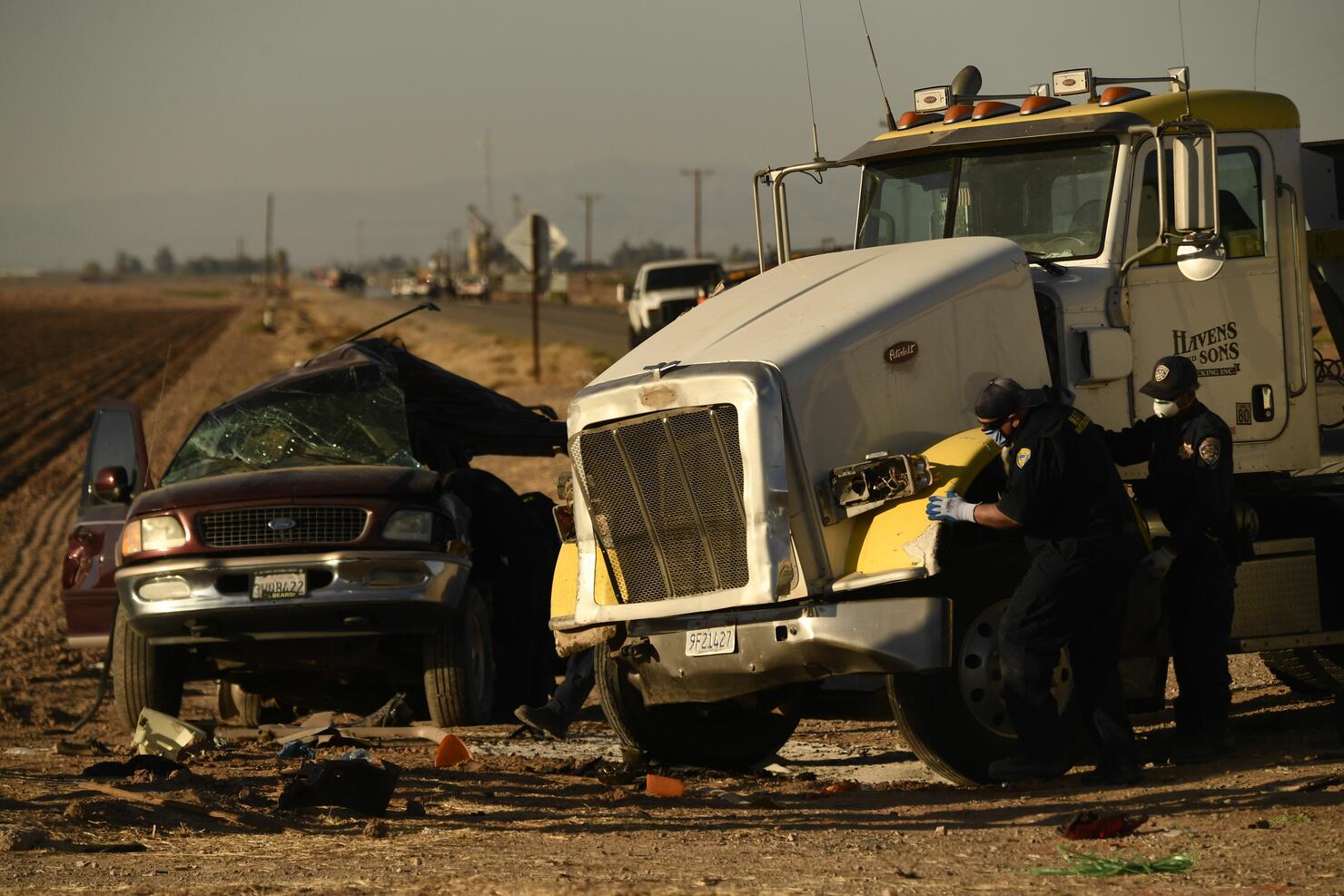 A human smuggling investigation has been launched by U.S. Immigration and Customs Enforcement following a deadly car accident near the U.S.-Mexico border that left 13 people dead. Authorities said that 25 people were crammed into a Ford Expedition, which was t-boned by a semi-truck carrying gravel.
Twelve people were pronounced dead at the scene, and one person died in the hospital. Eight people suffered injuries in the crash and were transported to local hospitals for treatment.
Ten of the victims, including the driver of the SUV, were Mexican nationals. The deceased were between the ages of 15 and 53. Officials have not released any information about the immigration status of the victims.
Investigators have not determined the cause of the crash. It is unclear if the driver of the SUV stopped at the intersection before it rolled into the path of the semi-truck.
"It would be premature of me to speculate on what happened at this collision. The important thing is that 13 people died in this crash," said California Highway Patrol Border Division Chief Omar Watson. "We owe it to the families of those that were killed and injured as well at the public to conduct a complete and thorough investigation."
It is unknown why so many people were crammed into the SUV, which can safely seat eight people. The rear seats were removed, and the passengers were not secured in the back. As a result, several passengers were thrown from the vehicle in the crash.
"I don't know if they were cut out or removed, I'm not sure, but they were not in the vehicle," Watson said. "What it indicates is that there were not enough safety belts for the passengers."
Photo: Getty Images