Megan Thee Stallion Strips Down For Calvin Klein Underwear Campaign
By Peyton Blakemore
March 3, 2021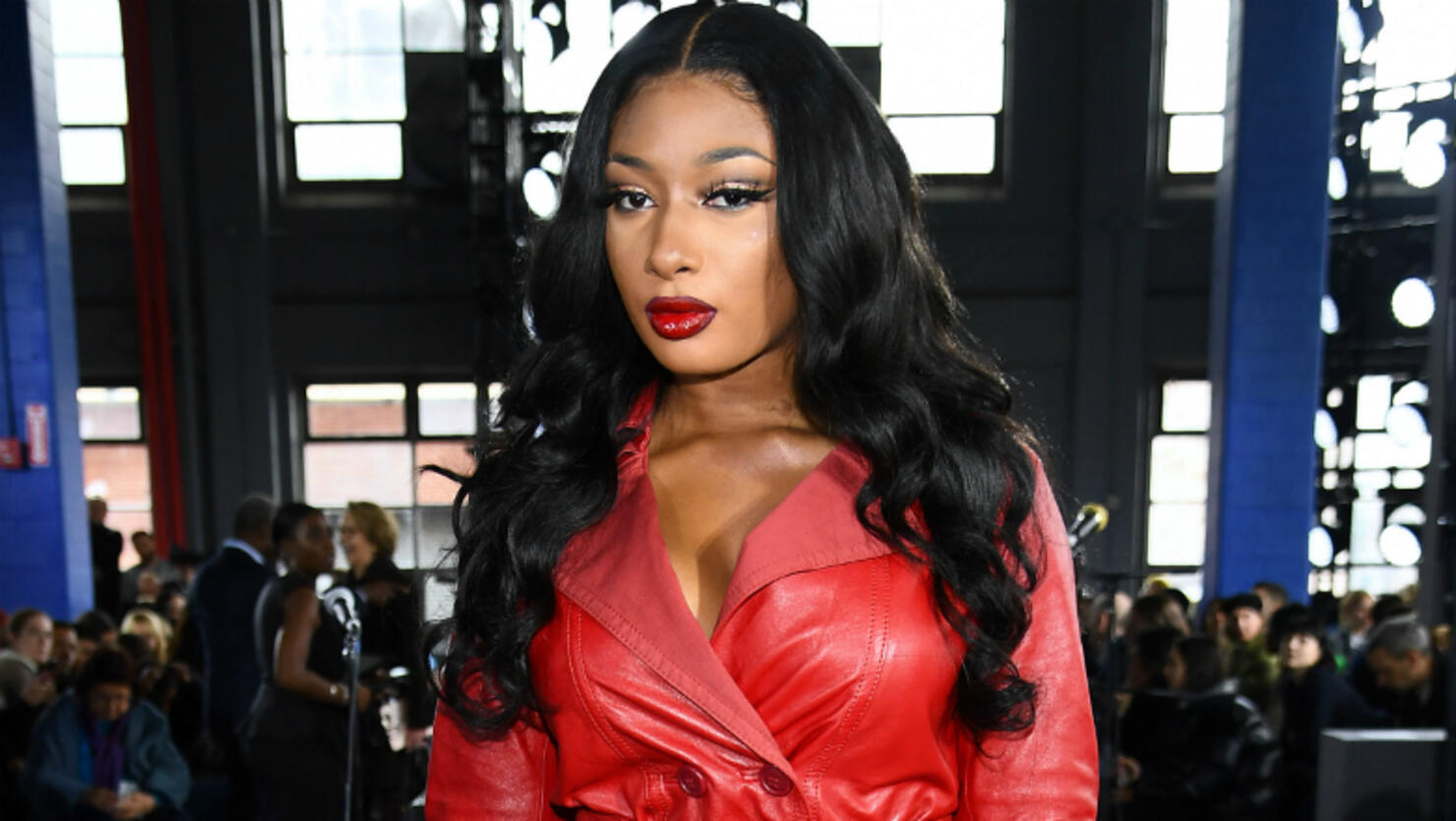 Calvin Klein enlisted everyone's favorite hot girl, Megan Thee Stallion, for its Spring 2021 campaign!
"A hottie in #MYCALVINS ... Thee Hot Girl for @calvinklein spring 2021 @mario_sorrenti," Megan captioned a steamy shot of her posing in her matching Calvin Klein bra and underwear set.
The "WAP" rapper later shared a series of photos of her Calvin Klein billboards in New York City and Los Angeles. "I am so mind blown 😭 this is such an iconic campaign," she captioned the shots. "A HOUSTON TEXAS GIRL ON BILLBOARDS IN LA AND NYC FOR@calvinklein🔥🔥Hotties we been in our bagggg💪🏾🔥#mycalvins."
Shot by famed fashion photographer Mario Sorrenti, the black-and-white campaign, entitled "Blank Canvas, is all about "[embracing] Calvin Klein's minimalism as a canvas for creative exploration." The campaign additionally features Anthony Ramos, Janaya Future Khan, Jacob Elordi, Koffee, Queer Skate LA, Rina Sawayama, Sage Elsesser, and Vinson Fraley, all of whom either strip down into Calvin Klein monogram underwear, or rock white tees and classic CK denim.
Meg recently chatted with Vogue about her new Calvin Klein campaign, telling the mag she's been a long fan of the brand. "Ever since I started wearing bras. I really liked that swag in the early '90s, when I would see the old campaigns for the jeans or the Calvin Klein underwear and bras," she shared. "When I grew up, I was like, 'one day, I want to [model for Calvin Klein]—I don't know how I'm gonna do it, but I want to do it.' In high school, I would definitely wear my pants a little low sometimes, so that people could see my Calvin Klein underwear. And to be a part of it now as Megan Thee Stallion, I'm like, wow, things really come full circle. I told myself I'd be on a Calvin Klein billboard and that actually happened. I'm so grateful."