Video Surfaces Of DaBaby's Alleged 'Attack' On Homeowner During Video Shoot
By Peyton Blakemore
March 3, 2021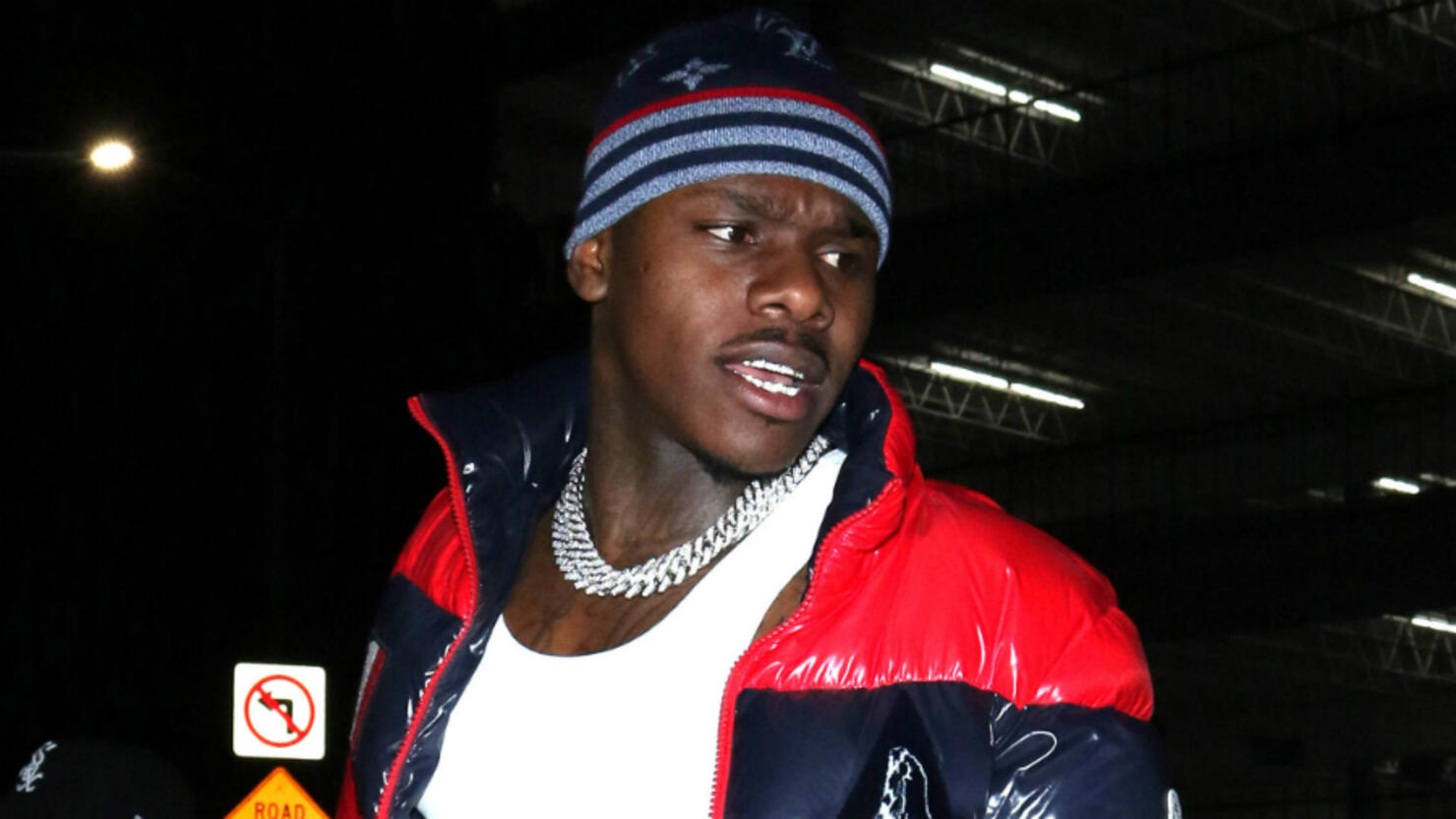 Footage has surfaced from DaBaby's alleged "attack" of a property owner during a music video shoot in December 2020.
Last Monday (February 22), Gary Pagar filed a lawsuit against the 29-year-old rapper, alleging that DaBaby assaulted him and stole his phone when he attempted to shut down an unauthorized music video shoot at his rental home.
In the footage, which was published by the Daily Mail on Wednesday (March 3), DaBaby is shown sitting in a convertible as Gary and an unknown man push one another. From the angle of the camera, it's hard to tell who is the aggressor, however, DaBaby is heard on the clip, saying, "We got it all on camera. [...] He's charging [at] us all aggressively." While the recently surfaced footage, does not show DaBaby engaging in the altercation — it reportedly shows an earlier incident — Gary told the court that the Charlotte rapper "sucker-punched" him and knocked out his tooth when the cameras stopped rolling. (See the footage HERE)
As reported by Variety last week, Gary claims DaBaby — whose legal name is Jonathan Kirk — rented the property on the condition that no more than 12 people would be on-site to keep in line with COVID-19 regulations. Additionally, the complaint states that the lease terms prohibited the property from being used for any commercial purpose. However, Gary alleges that DaBaby violated the terms of their lease agreement after he brought about 40 people to the home to shoot a music video.
Gary claims that when he went to the property to try to shut down the video shoot, he was knocked to the ground by an unknown assailant. He alleges that DaBaby then got out of a car, and chased him into the house. Gary additionally alleges in the lawsuit that the "Beatbox" rapper warned him not to call the police, and then "sucker-punched him in the mouth, knocking out a tooth and leaving him bloody," Variety reported.
Gary also states in the lawsuit that he was spat on and that DaBaby's crew taunted him by tossing his phone back and forth.
"Mr. Kirk appears to think he's a real tough guy," the lawsuit reportedly states, per the outlet. "Mr. Kirk is wrong."
According to the lawsuit, someone did eventually call the police, which led DaBaby and his associates to flee the scene. However, as they left, DaBaby and his guests allegedly took Gary's phone and "valuable kitchenware." Gary says the group left behind thousands of dollars in damage— including a destroyed security camera — and hasn't paid the full rental bill.
He is seeking $117,910.48 in damages for the incident.
Photo: Getty Images