MLB Announces Annual 'Lou Gehrig Day' Honoring Legendary Baseball, ALS Hero
By Jason Hall
March 4, 2021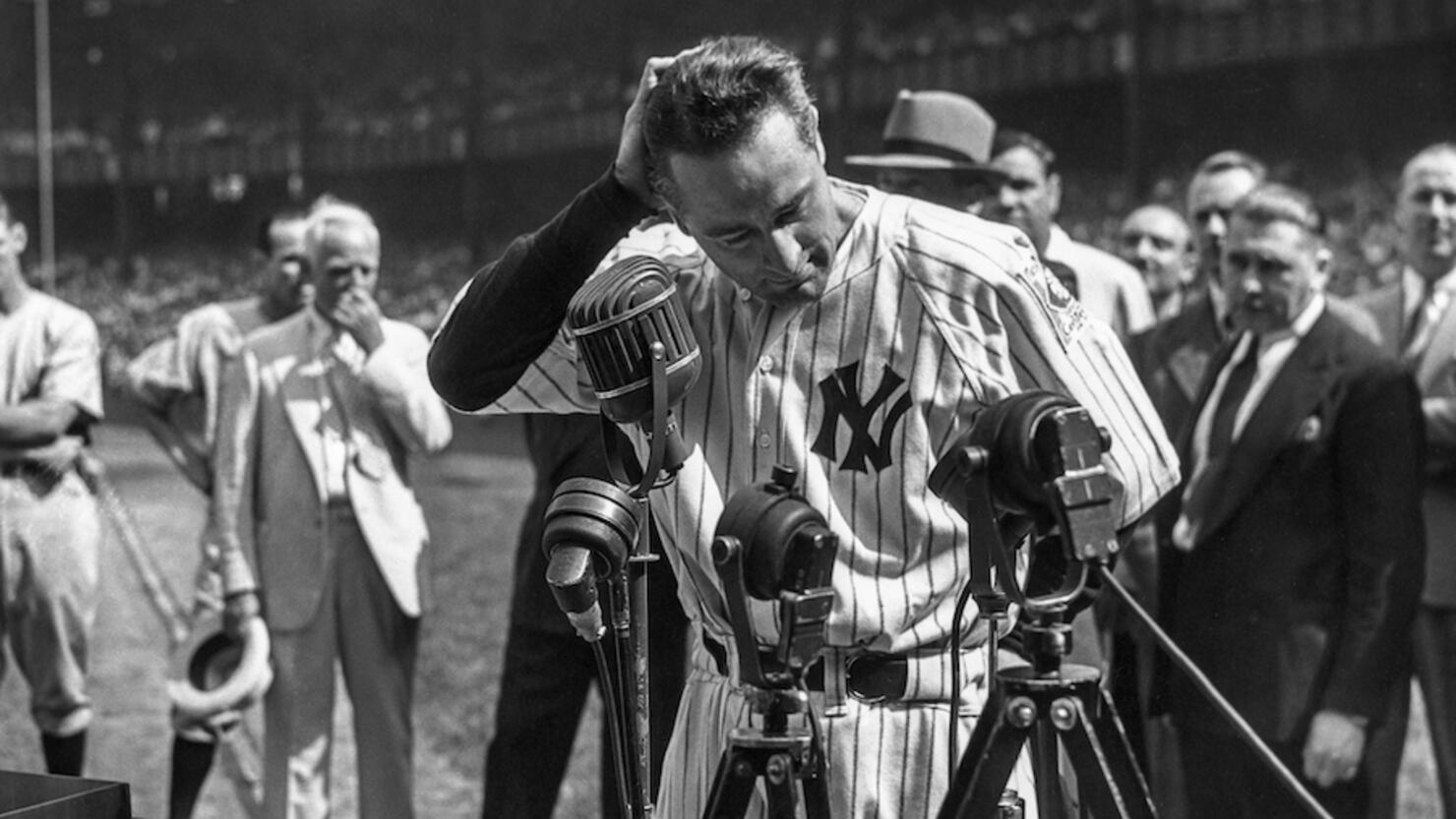 Major League Baseball announced its plans to honor Lou Gehrig during an annual tribute beginning in 2021.
"Lou Gehrig Day" will celebrate the life and career of the Hall of Fame New York Yankees first baseman who gracefully battled amyotrophic lateral sclerosis (ALS), now also known as "Lou Gehrig's disease," while also raising awareness and funds to fight the disease that now informally bears his name.
Lou Gehrig Day will be held on June 2, the date of Gehrig's death at the age of 37 in 1941.
"Major League Baseball is thrilled to celebrate the legacy of Lou Gehrig, whose humility and courage continue to inspire our society," Commissioner Rob Manfred said in a statement shared on MLB.com. "While ALS has been closely identified with our game since Lou's legendary career, the pressing need to find a cure remains. We look forward to honoring all the individuals and families, in baseball and beyond, who have been affected by ALS and hope Lou Gehrig Day advances efforts to defeat this disease."
Players, managers and coaches will wear a special uniform patch with red "4-ALS" (the logo bearing Gehrig's retired Yankees uniform number) wristbands available to be worn during games, as well as additional ceremonial details for each home stadium to be announced at a later date.
Gehrig joins Jackie Robinson and Roberto Clemente as the only players to have a day reserved in their honor across Major League Baseball.
More information can be found here.
Photo: Getty Images