Washington Football Team Replaces Cheerleaders With Coed Dance Team
By Bill Galluccio
March 4, 2021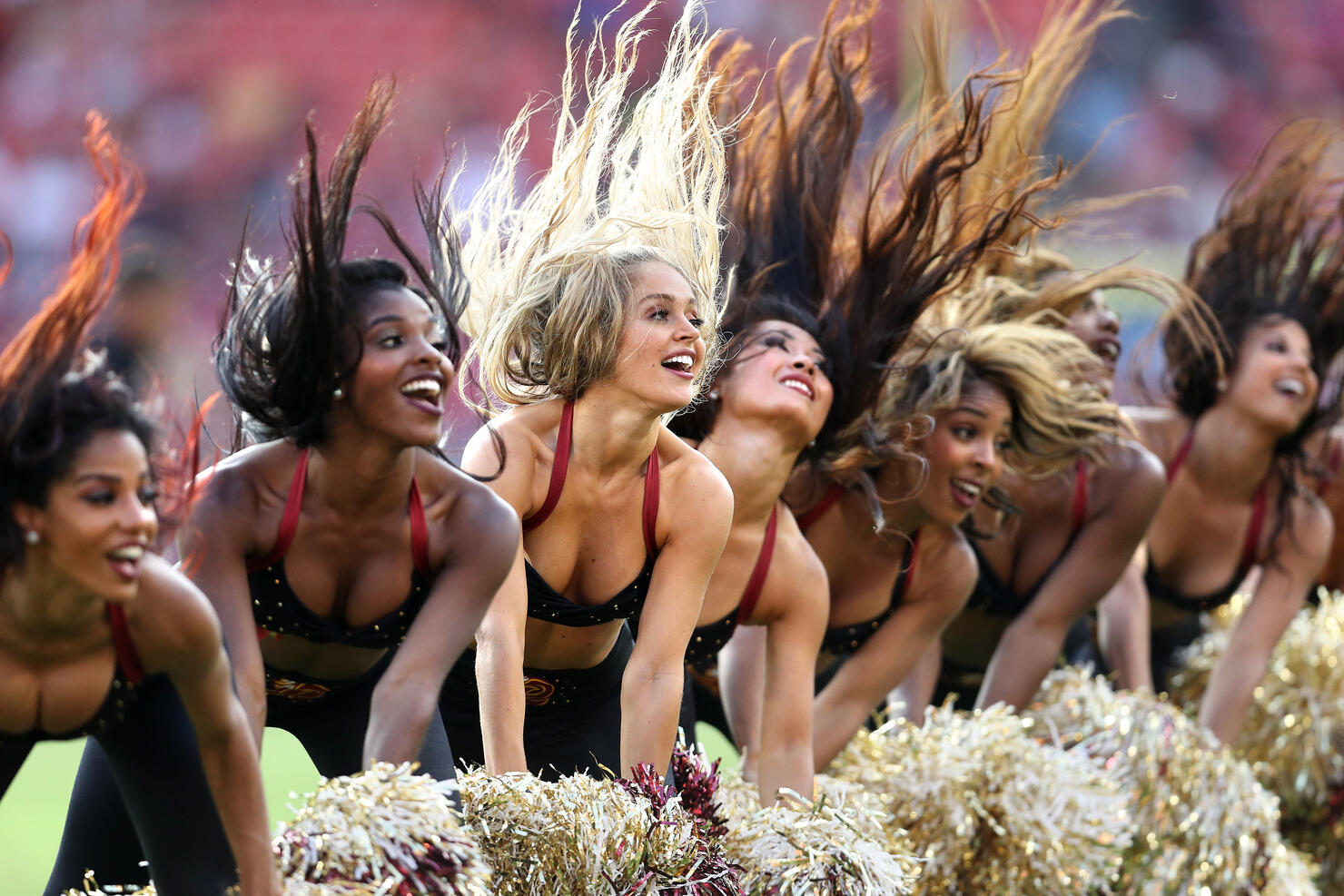 The Washington Football Team is putting an end to its cheerleading program after more than 50 years. The cheer squad, which was named the "First Ladies of Football," was the longest-running cheerleading program in the NFL.
The cheerleaders will be replaced with a coed dance team.
"As we set out to modernize the Washington Football gameday, it's important that we develop a top-notch entertainment program that keeps our fanbase excited and connected to the game and the team," Washington Football Team president Jason Wright said in a statement.
Petra Pope, who was hired by the team as a senior advisor, said that the new coed dance team will have a "modern and diverse" look.
"With that comes inclusivity, diversity, and in my mind, as an entertainer, athleticism," Pope told ESPN. "My desire is to create a team that is all of that -- inclusive, diverse, coed, athletic -- to set the gold standard in the NFL. We're looking for that super athlete that can dance, perform tricks and stunts and manipulate whatever props that will create a really great show."
The captain of the cheerleading squad, Candess Correll, voiced her displeasure with the decision to eliminate the cheer program on Twitter.
"There is literally nothing different about this vibe that she explained that we haven't already been doing. We tumble at each touchdown. Flip each other during pregame. Already have dozens of costumes. Already are very (arguably the most) diverse race & gender-wise," she tweeted.
Pope said that the former cheerleaders are welcome to try out for the new dance team.
"Change can be extremely difficult," Pope said. "I appreciate the passion that the ladies have and can relate to that passion because I've been a mentor for thousands of dancers over my career. As we progress to a reimagined era, the choreography will be much more athletic. We welcome the dancers of the past to audition, and if they have that skill set, they're welcome to join us."
Photo: Getty Images