Children Of Bodom Frontman's Cause Of Death Revealed
By Andrew Magnotta @AndrewMagnotta
March 5, 2021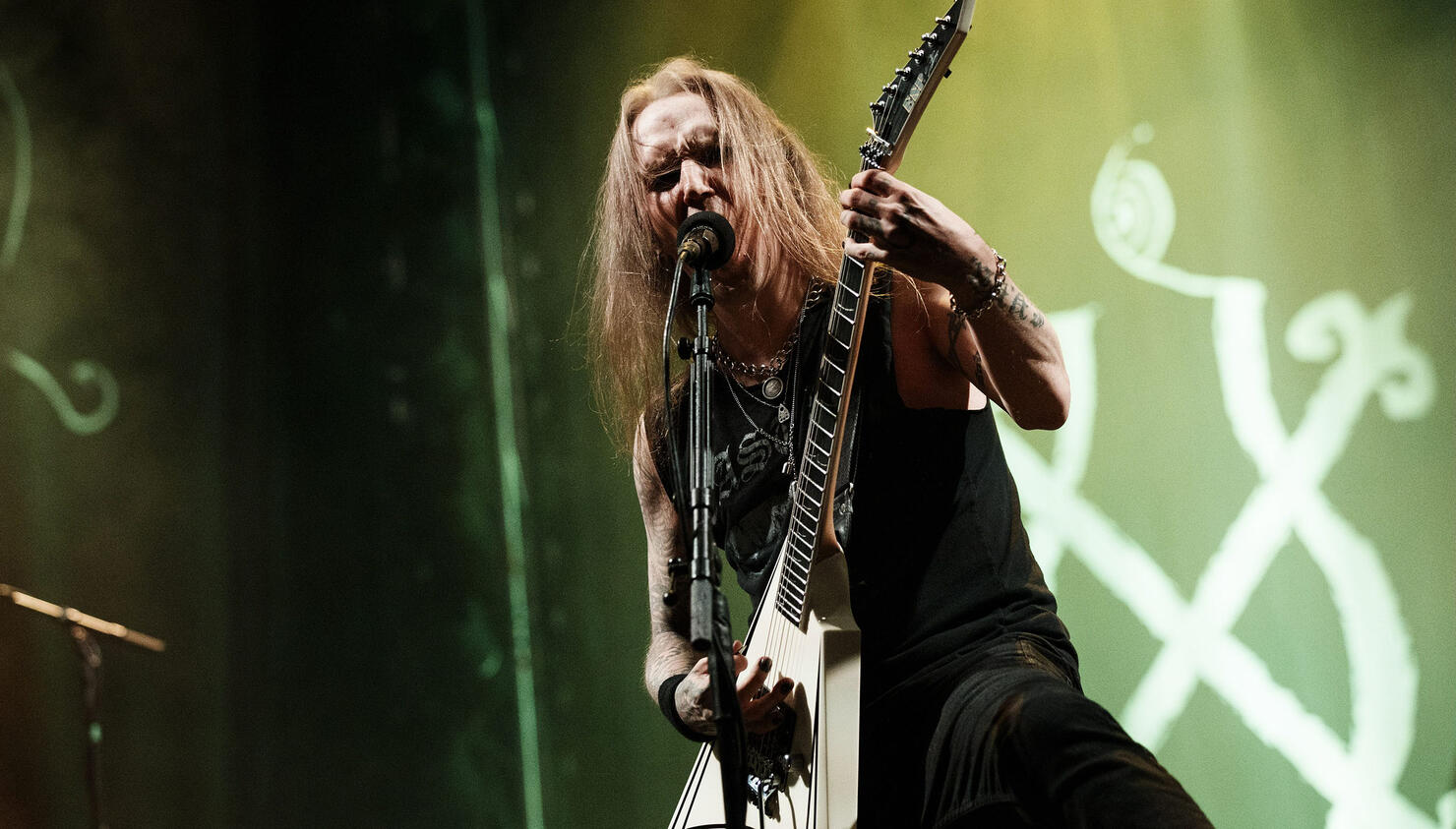 Children of Bodom frontman and co-founder Alexi Laiho died of "alcohol-induced degeneration of the liver and pancreas connective tissue."
At the time of his death, Laiho had ingested a cocktail of alcohol and prescription drugs, including painkillers, opioids and insomnia medication, according to a statement from his ex-wife Kimberly Goss.
The renowned guitarist and vocalist died on December 29, 2020, at age 41 in his home in Helsinki, Finland.
Laiho was forthcoming about his struggles with addiction over the years in interviews and in his music. Many of the songs on Children of Bodom's 2019 album Hexed were drawn from Laiho's memories of the worst of his alcohol dependency and the excruciating pain of withdrawal as he tried to get sober.
His family noted that the guitarist had be struggling with long-term health issues but was nevertheless "shocked and devastated" by the timing of his death.
In a social media post relating Laiho's cause of death, Goss added that the tragedy was "entirely preventable... Imagine all the amazing music we could still be getting if he had just accepted help."
She added a plea for anyone struggling with addiction to please seek help and support.
"If people are trying to help you, remember that they are doing it out of love and concern, so please do not push them away," Goss continued. "Please do not surround yourself with enablers who promote your addictions. Let this be a cautionary tale that no one is invincible."
She concluded that she plans to one day start a memorial foundation or charity in Finland to help others struggling with the same "demons" Laiho faced.
Photo: Getty Images