Lainey Wilson: What You 'Oughta Know' About 'Bell Bottom Country' Star
By Nicole Mastrogiannis
March 5, 2021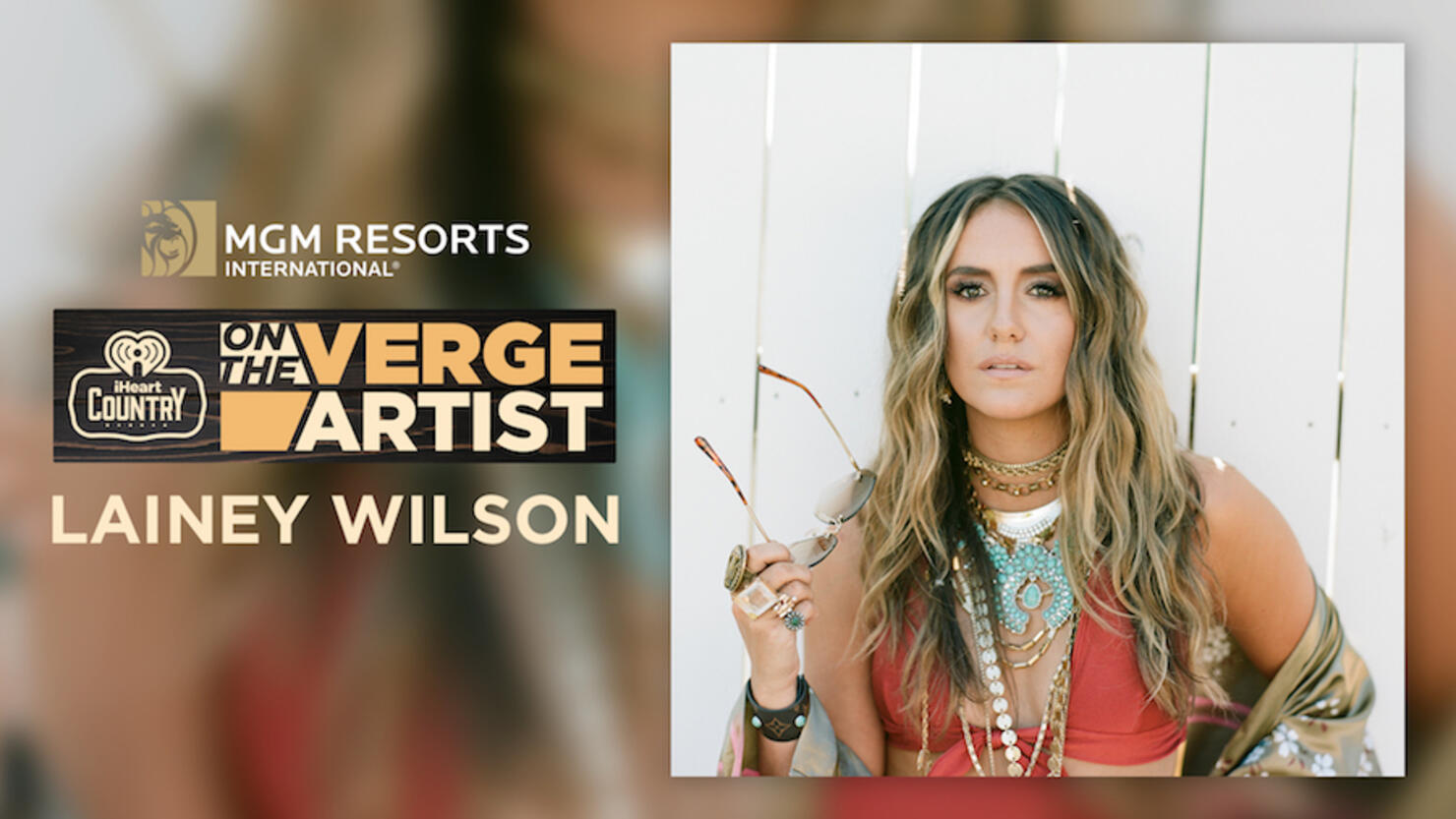 Lainey Wilson is sayin' what she's thinkin'. The country singer/songwriter, who is iHeartRadio's newest "On The Verge" artist, recently released her debut album, and just as she has described, the set of songs "really tells it like it is."
Sayin' What I'm Thinkin' showcases 12 songs, including her single "Things A Man Outghta Know" — a track with a message about having good character. In the song, she sings about knowing how to "hook a trailer on a two-inch hitch" and "change a tire on the side of a road," but the things that are most important in knowing go way beyond that. She sings in the chorus, "How to know when it's love/ How to stay when it's tough/ How to know you're messin' up a good thing/ And how to fix it 'fore it's too late/ And yeah, I know a boy/ Who gave up and got it wrong/ If you really love a woman, you don't let her go/ Yeah, I know a few things a man oughta know."
Wilson exclusively told iHeartRadio of the single, "'Things A Man Oughta Know' was inspired by how I was raised and the characteristics my family encouraged me to look for in other people and in myself. This song isn't really about whether or not you can change a flat tire... it's about discernment, mustering up the courage to do the right thing, and having good character. That right there is something every single one of us oughta know."
Sayin' What I'm Thinkin' is packed with other important messages, and when she finally released the project, she explained to fans on social media, "This is the day I've been dreaming and praying about for years. I get to share a piece of me with y'all and that's pretty dang special. I hope people can listen to this record and feel understood, accepted, and inspired to be unapologetically themselves."
It's been a long road to get to this point for Lainey, but a life-long dream she was determined to make come true. Originally from Baskin, Louisiana, her goal to move to Nashville to pursue music was ignited the day she visited the Grande Ole Opry as a kid. She explained, "We were sitting on the bottom floor, back row, stage right when my family and I saw Little Jimmie Dickens, Bill Anderson, Crystal Gayle, Phil Vassar, and Jeannie Seely at the Grand Ole Opry. I remember having this overwhelming feeling even at 9 years old that I was going to stand in that circle one day. The fire that was lit that night has never gone out.... it just keeps getting bigger."
Ten years later, Lainey found herself making the move to Music City, and just last year made her own Opry debut. And even though she describes the process as "terrifying," she never gave it a second thought. She tells iHeartRadio, "The move from Nashville to Louisiana was terrifying, especially for a 19 year old girl who had never really gone a whole lot of places. But there was never a moment where I thought twice about making the 500 mile move. I bought a Flagstaff camper trailer, hauled it to Nashville, and that's what I lived in the first three years I was in town. I'm a firm believer in doing things that scare the hell outta you, because those are the things that lead to the moments that mold you and give you the strength to keep growing into the person you're destined to be."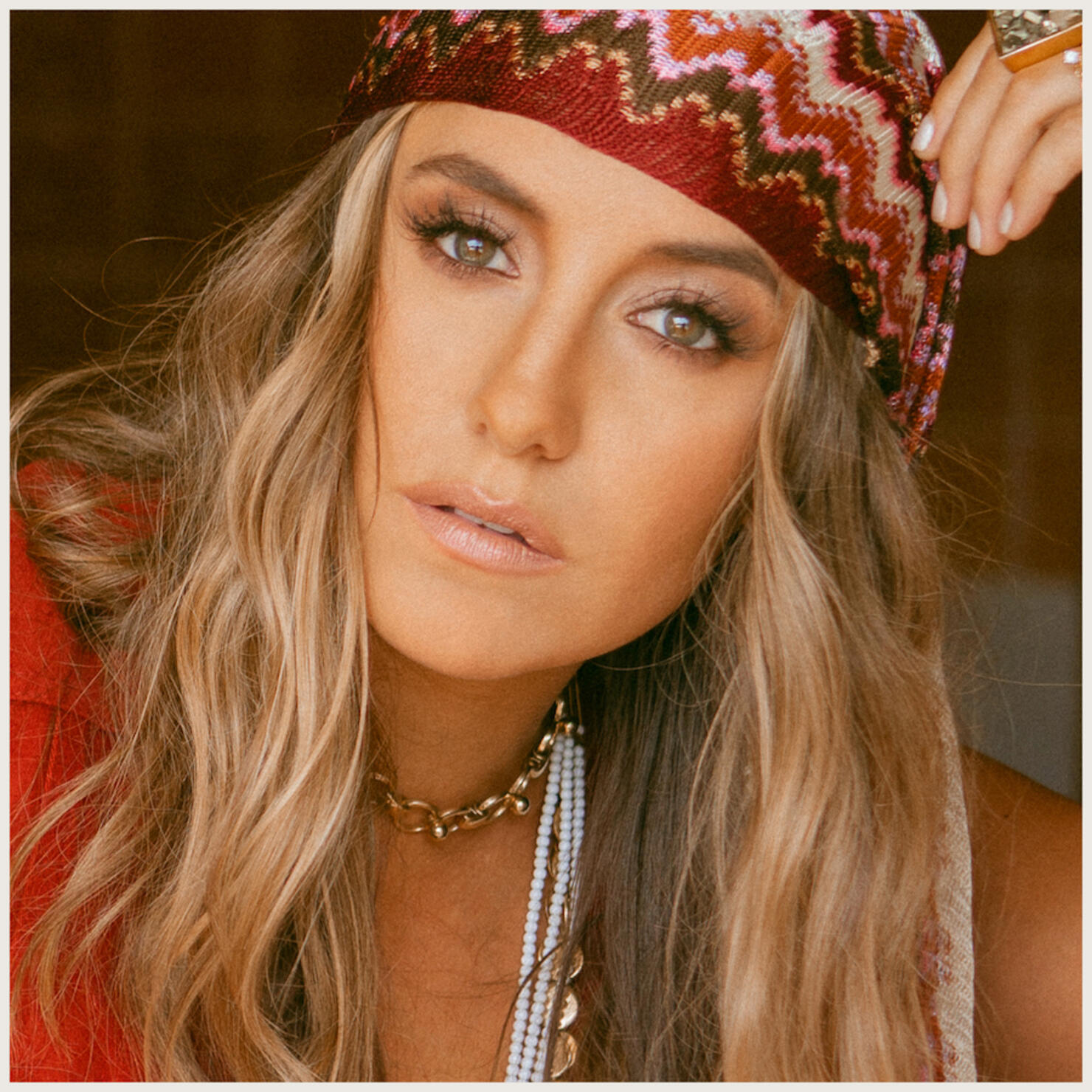 Lainey has described her music as "bell-bottom country" — country music with a "flare" that only you can give it. She explains, "'Bell Bottom Country' is country with a flare. It's who you are, where you're from, and that extra 'sauce' that just makes you, you. I'm a sucker for everything 'throwback' - whether it's fashion, music, or anything sentimental. I feel like things that are 'throwback' come with a story, and I am a sucker for a dang good story. Bell Bottom Country is about making your story your own."
Along those lines, Wilson is a self-described "old soul," and explains that she's experienced a lot in a relatively short amount of time, and it's helped shape who she's become. She tells us:
"I'm not easily distracted by the pressure of other people's opinions. I think that's both a reason for and a result of pursuing my dream. I've had stars in my eyes from a young age and 'missed out' on a lot of things the other kids did growing up because I was performing any chance I could - whether it be at a nursing home or impersonating Hannah Montana at birthday parties or competing in a singing competition. I've face planted in front of a crowd full of people, I've had people tell me I wasn't any good, and I've had family and friends ask when I was finally gonna call it quits, move back home, get a real job and start a family. Don't get me wrong, I have feelings and have definitely gotten mine hurt plenty of times. I'm human. But none of it got to me enough to deter me. I also think some of my 'old soul' comes from writing so many songs, especially with other people. Co-writing comes along with a lot of personal, in-depth stories. I try to imagine myself in their shoes, or in the shoes of whoever's perspective the song is being written from. Sometimes I step so deep into those shoes I feel like I've experienced it myself and whether I know it at the time or not, I think I sometimes end up learning a lesson that way instead of having to experience it myself. Long story long, I feel like I've crammed a lot of experience and wisdom into the life I've lived so far, whether it was on my own or vicariously through someone else. Because of this, I think I'm able to see and appreciate the value in things that most people my age wouldn't, and I'm thankful for that. Because if you don't appreciate the little things, you're missing out on a lot."