Royal Recap: Meghan Markle Speaks Out, Prince Philip's Heart Surgery & More
By Emily Lee
March 5, 2021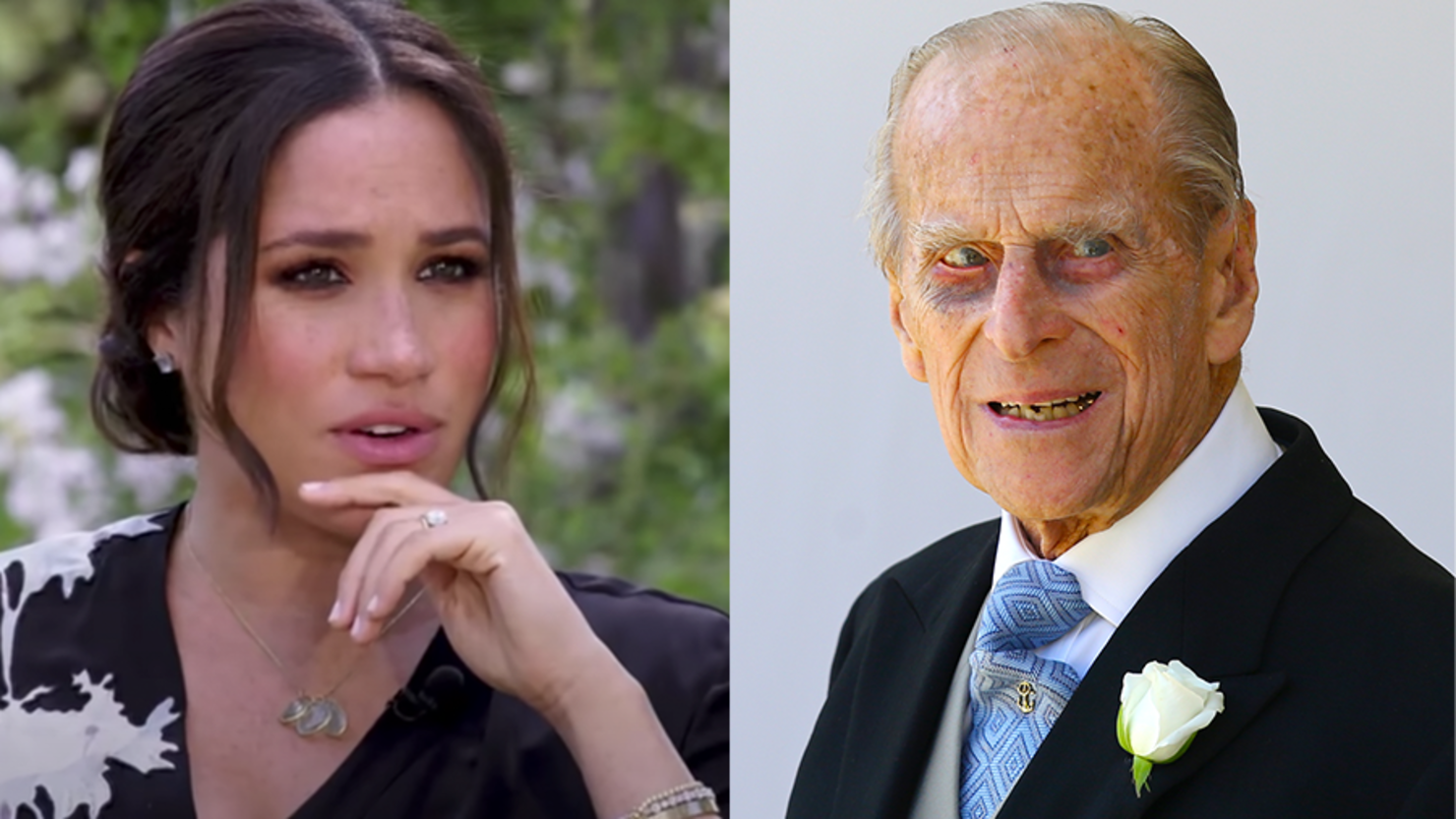 It's been a busy week for royal news. From Prince Harry and Meghan Markle's upcoming interview with Oprah Winfrey being heavily teased over the last few days to Prince Philip's ongoing health crisis, there may have been some royal updates you missed. Here are all the major royal stories in one place so you can easily catch up on everything coming out of Buckingham Palace this past week.
Prince Philip was moved to a new hospital to treat an infection, as well as a preexisting heart condition.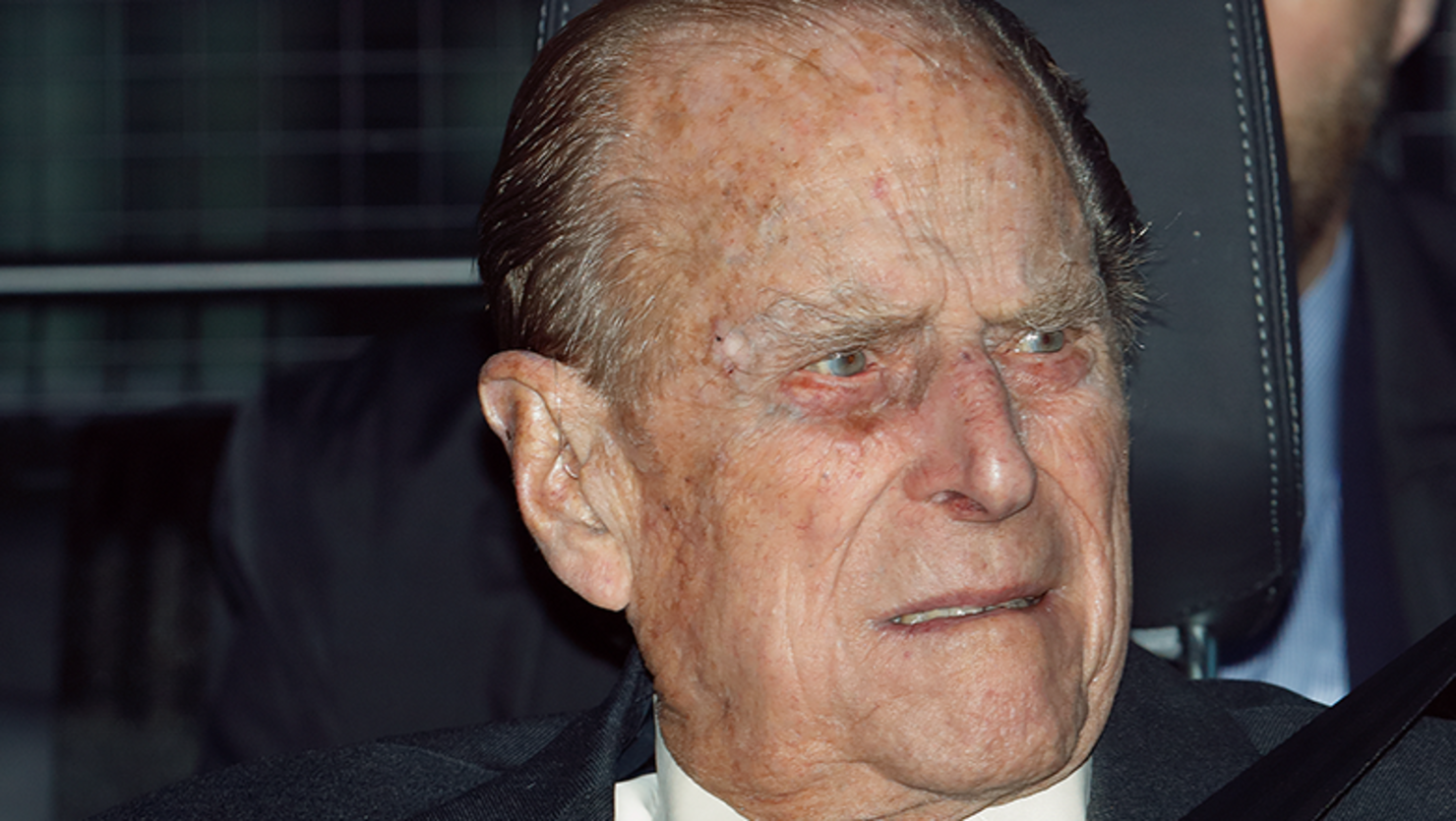 On Monday (March 1), Buckingham Palace released an update about Prince Philip's ongoing hospitalization. The Duke of Edinburgh was transferred to a new hospital in London to continue treatment for his infection there, as well as undergo treatment for a preexisting heart condition. Prince Philip originally spent 14 days at King Edward VII Hospital in London before being transferred to St. Bartholomew's Hospital, also in London. According to St. Bartholomew's website, the medical facility specializes in cardiac care.
Meghan Markle was reportedly accused of bullying in a formal human resources complaint at Kensington Palace back in 2018.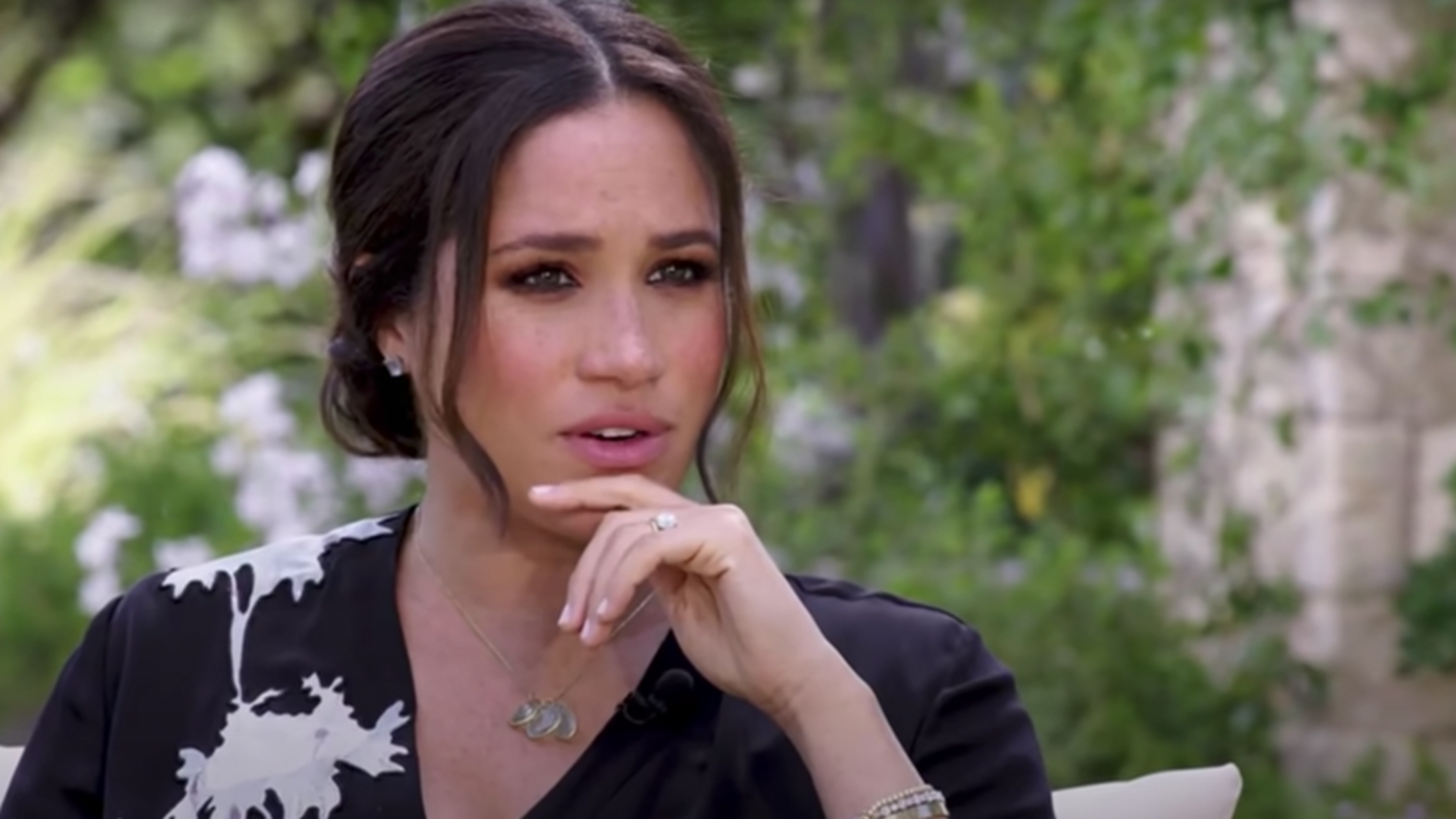 On Wednesday (March 3), The Times U.K. published a report claiming the Duchess of Sussex faced a bullying complaint from aides during her time at Kensington Palace. According to The Times, the complaint was filed back in October 2018—five months after Harry and Meghan's royal wedding— by Jason Knauf, who was the Sussexes' communications secretary at the time. The complaint alleged Meghan's behavior behind the scenes at Kensington Palace resulted in two personal assistants leaving the household. Knauf's complaint also alleged that Meghan was "undermining the confidence" of a third staff member at the palace.
Meghan and Harry denied the report and called it an "attack on her character." Their lawyer took things one step further when responding to The Times' request for comment, calling the allegations "a calculated smear campaign based on misleading and harmful misinformation." The spokesperson continued. "We are disappointed to see this defamatory portrayal of the Duchess of Sussex given credibility by a media outlet. It's no coincidence that distorted several-year-old accusations aimed at undermining the duchess are being briefed to the British media shortly before she and the duke are due to speak openly and honestly about their experience of recent years."
Meghan tells Oprah Winfrey that Buckingham Palace had an active role in perpetuating falsehoods about her and Prince Harry.
Following allegations that Meghan bullied staff during her tenure at Kensington Palace, CBS released a clip from the upcoming interview between Meghan and Oprah where the Duchess of Sussex claims the Palace had an active role in perpetuating falsehoods about her and Prince Harry. In the clip, Meghan says she doesn't "know how they could expect that after all of this time, we would still just be silent if there is an active role that the Firm is playing in perpetuating falsehoods about us...and if that comes with risk of losing things, I mean I — there's a lot that's been lost already." 
Prince Philp underwent successful heart surgery at St. Bartholomew's Hospital in London.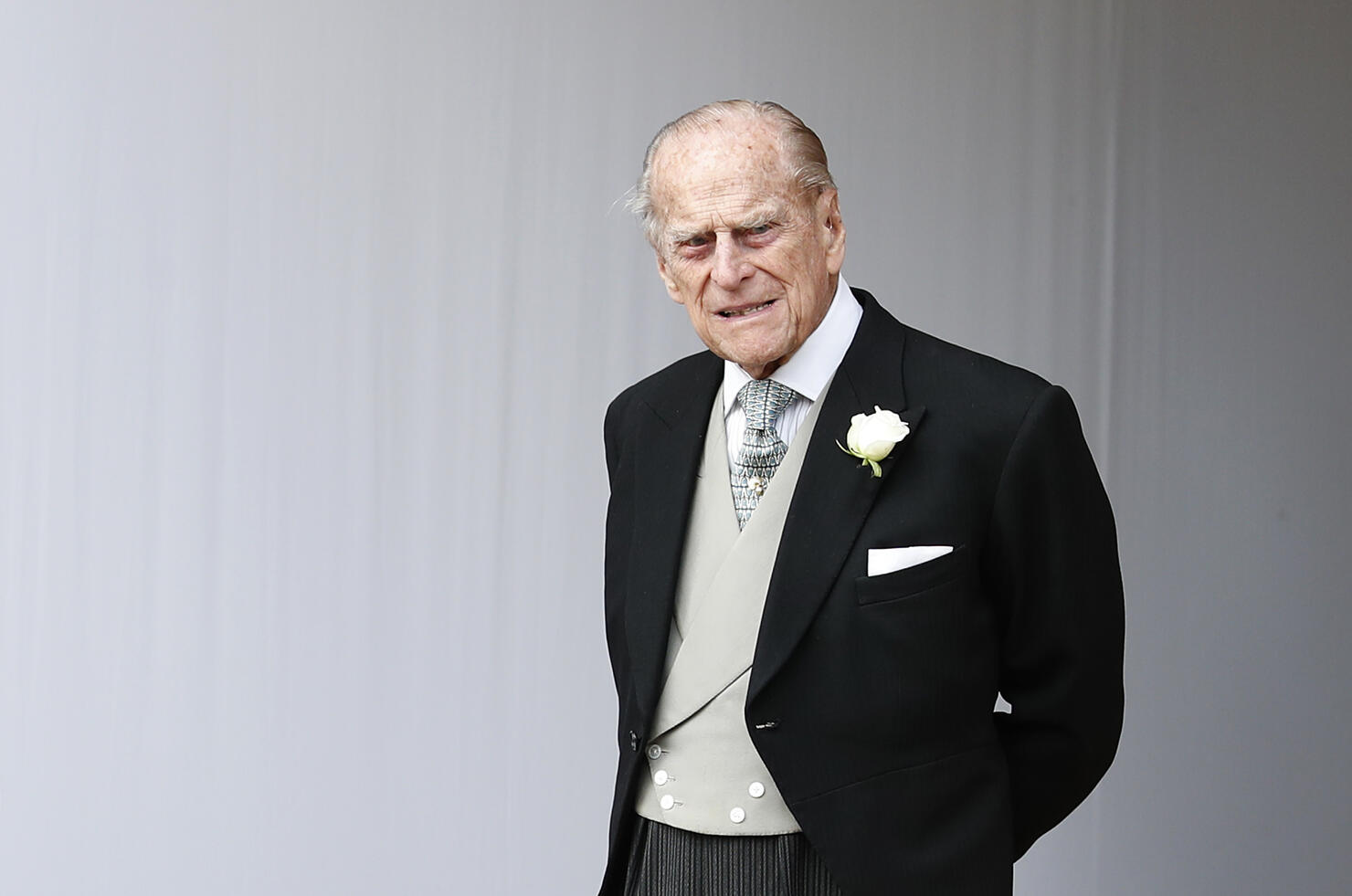 On Wednesday (March 3), the 99-year-old Duke of Edinburgh underwent a successful procedure for a pre-existing heart condition at St Bartholomew's Hospital. Following his procedue, Prince Philip was moved back to King Edward VII's hospital—where he was originally hospitalized—on Friday (March 5). The Palace says he is "expected to remain in hospital for continuing treatment for a number of days."
Kate Middleton and Prince William video chat with a 12-year-old boy who used their text counseling service Shout.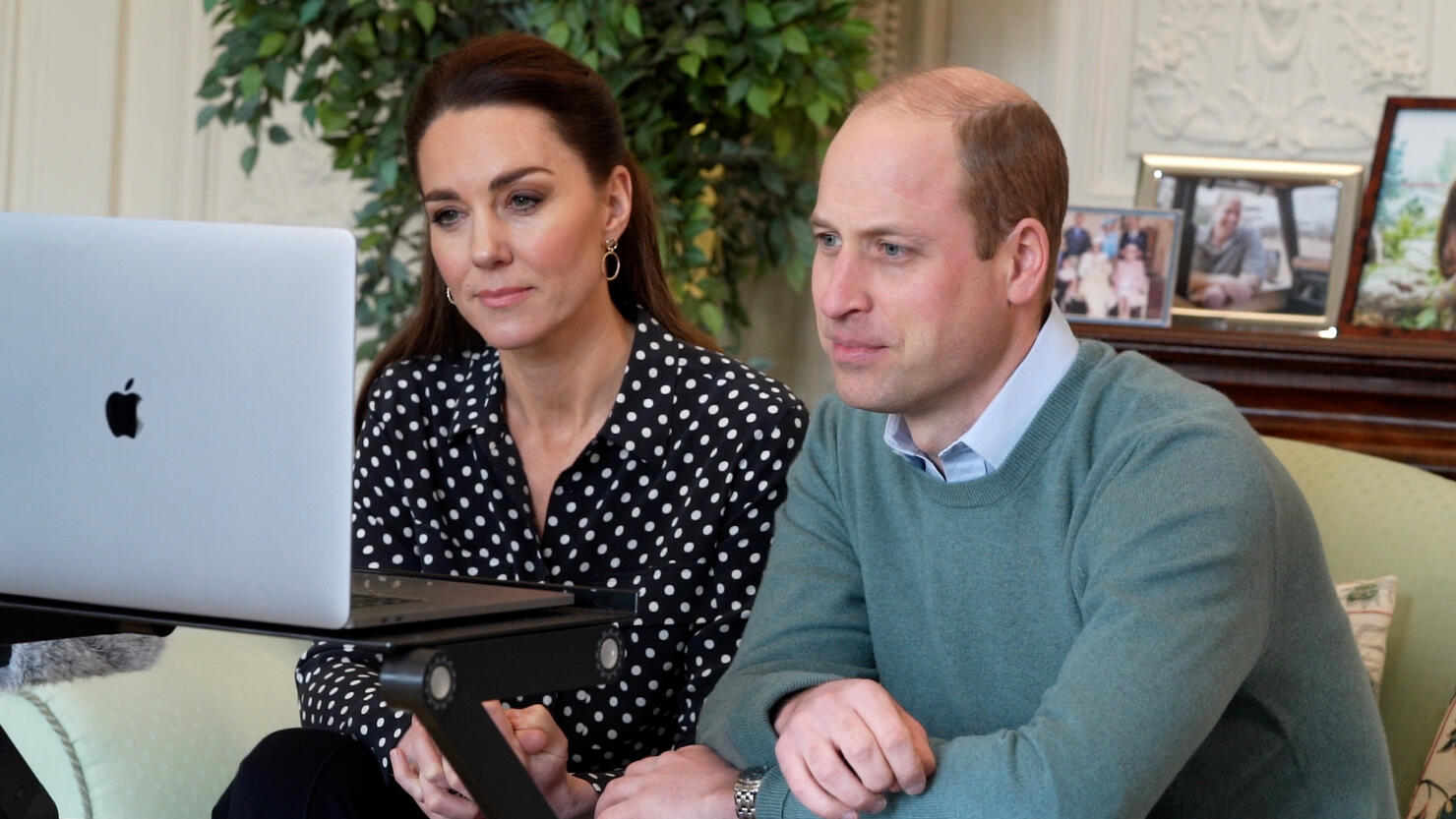 Prince William and Kate Middleton had a relatively drama-free week (in public, at least) compared to the rest of the Royal Family. The Duke and Duchess of Cambridge carried out virtual royal engagements throughout the week, including video-chatting with a 12-year-old boy who used their text counseling service Shout. After suffering from severe anxiety and depression amid the pandemic, the 12-year-old boy—given the alias Jack to protect his identity—contacted Shout when he began having suicidal thoughts. The boy's father told Kate and William he has "no doubt" contacting Shout was 'enough to save [Jack's] life."
Kate said she "can't imagine, as parents ourselves, I can't imagine what it's been like for you, and it's every parent's worst nightmare is receiving the call that you did on that night," while William added that "Shout has effectively bridged that gap between a point of crisis and despair and brought him back to give him the peace and calm for a time to just work things out and find that support."
Carole Middleton confirms Pippa Middleton is expecting her second child.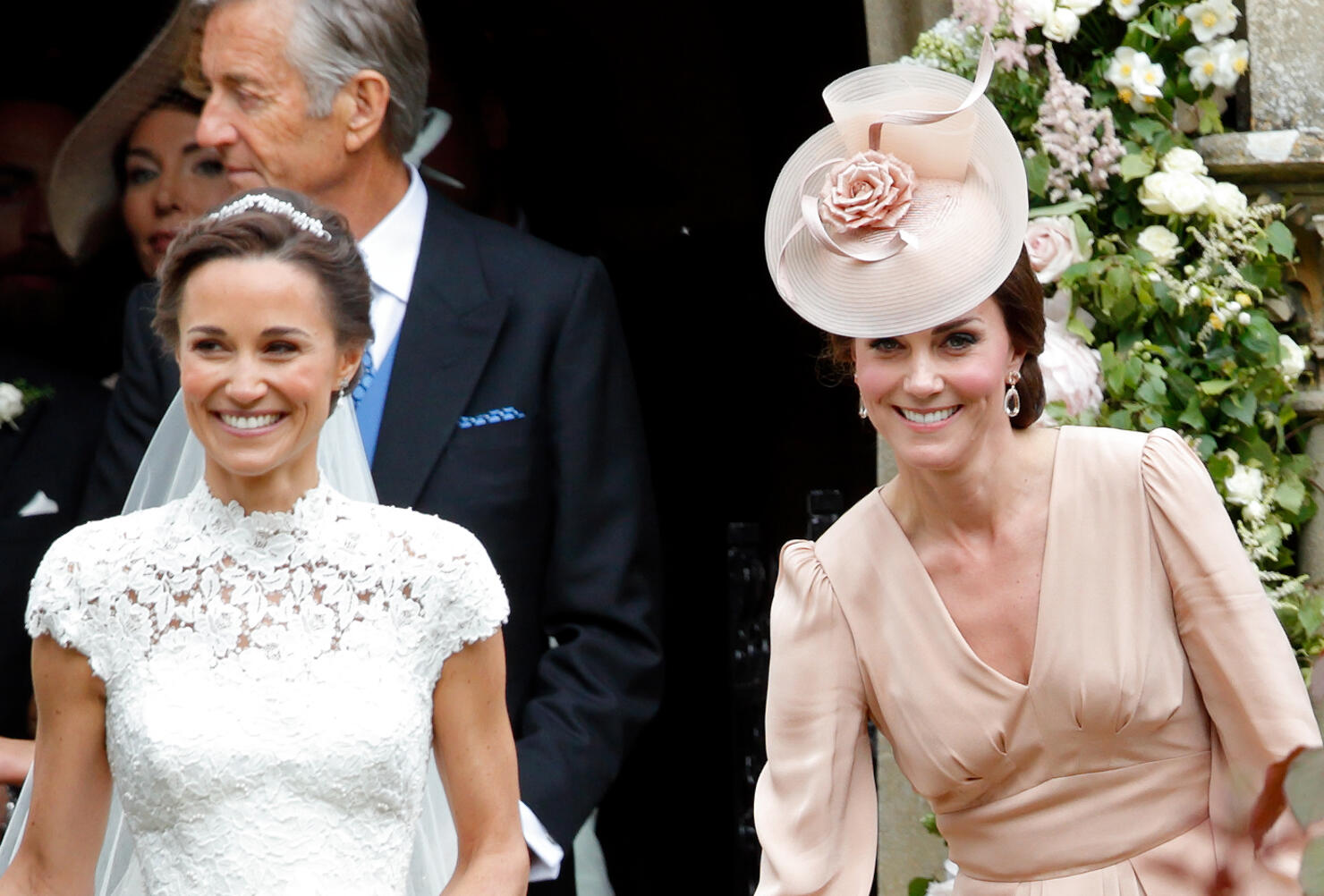 Carole Middleton, the mother of Kate Middleton, confirmed Kate's younger sister, Pippa Middleton, is expecting her second child with husband James Matthews. Carole spilled the tea on Pippa's pregnancy in a recent interview with the U.K.'s Good Housekeeping magazine. "I also hope to see more of my family than I could last year, including, of course, my new grandchild," Carole told the outlet. Though rumors of Pippa's pregnancy first popped up back in December, this is the first time the news has been officially confirmed.
Camilla, Duchess of Cornwall visits community vaccination center in Croydon, England.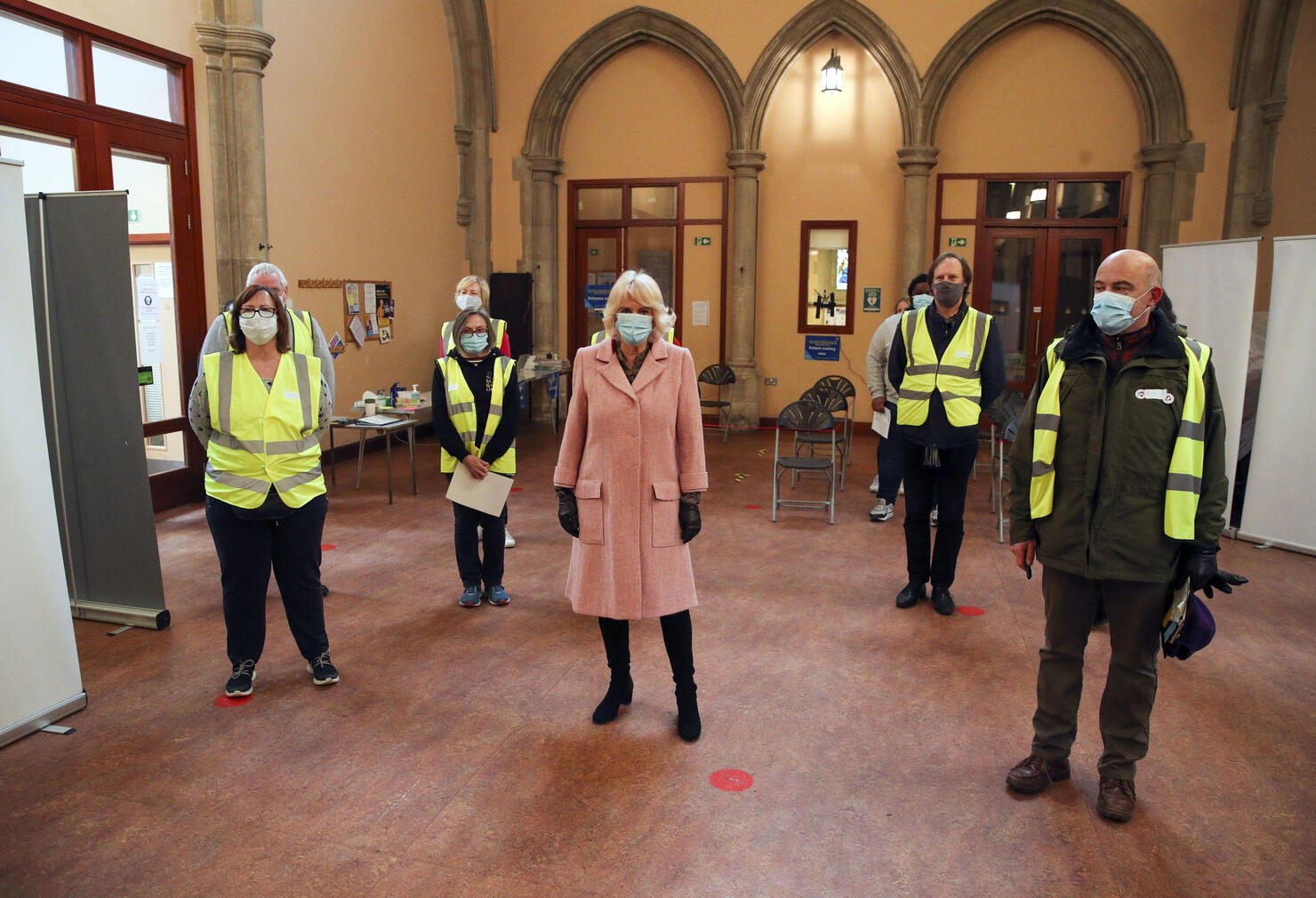 Camilla, Duchess of Cornwall spoke with volunteers during a visit to the Community Vaccination Centre at St Paul's Church in Croydon, England. She provided an update on Prince Philip's health while chatting with volunteers, as well, saying her father-in-law is "slightly improving" but he "hurts at moment." She said they are "keep[ing] our fingers crossed" as he continues treatment.
Photo: Getty/CBS