Taylor Swift's 21 Most Motivating Lyrics For The Independent Woman
By Paris Close
March 5, 2021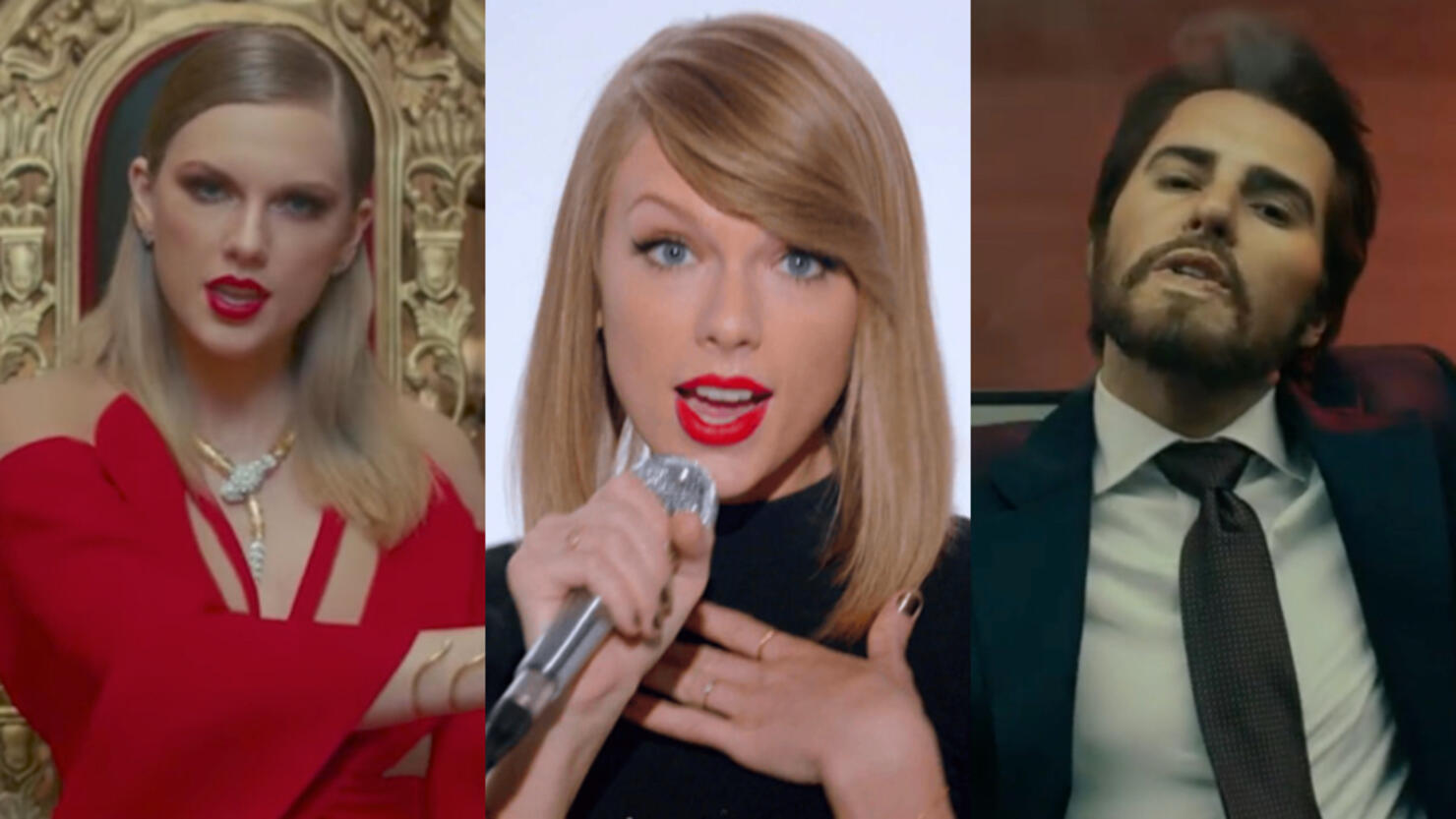 If anyone knows what it's like to be an independent woman in this world, it's Taylor Swift. Few female artists have a better phoenix-rising narrative than that of Swift, whose songs have soundtracked entire generations of millennials and Gen-Zers around the world.
With International Women's Day (March 8) around the corner, we're running back Swift's most motivating lyrics — from sassy one-liners to spirited stanzas — to inspire and encourage independent women everywhere.
"Shake It Off":
But I keep cruising / Can't stop, won't stop moving / It's like I got this music in my mind / Saying it's gonna be alright /
'Cause the players gonna play, play, play, play, play / And the haters gonna hate, hate, hate, hate, hate / Baby, I'm just gonna shake, shake, shake, shake, shake / I shake it off, I shake it off
"22":
We're happy, free, confused and lonely in the best way / It's miserable and magical, oh yeah / Tonight's the night when we forget about the heartbreaks
"Change":
Because these things will change / I can feel it now / These walls that they put up to hold us back will fall down / This revolution, the time will come for us to finally win / And we'll sing hallelujah
"I Did Something Bad":
If a man talks s—t, then I owe him nothing / I don't regret it one bit, 'cause he had it coming
"The Man":
I'm so sick of running as fast I can / Wondering if I'd get there quicker / If I was a man / And I'm so sick of them coming at me again / 'Cause if I was a man / Then I'd be the man
"Tolerate It":
Gain the weight of you then lose it, believe me, I could do it
"Long Live":
Long live all the mountains we moved / I had the time of my life fighting dragons with you
"Stay Beautiful":
You're beautiful / Every little piece, love / And don't you know / You're really gonna be someone / Ask anyone
"Look What You Made Me Do":
But I got smarter, I got harder in the nick of time / Honey, I rose up from the dead, I do it all the time / I got a list of names, and yours is in red, underlined
"Don't Blame Me":
I've been breakin' hearts a long time / And toyin' with them older guys / Just playthings for me to use
"mad woman":
And there's nothing like a mad woman / What a shame she went mad / No one likes a mad woman / You made her like that / And you'll poke that bear 'til her claws come out / And you find something to wrap your noose around
"New Romantics":
'Cause baby, I could build a castle / Out of all the bricks they threw at me
We are too busy dancing to get knocked off our feet
The best people in life are free
"Willow":
Life was a willow and it bent right to your wind / But I come back stronger than a '90s trend
"Mean":
Someday I'll be big enough so you can't hit me / And all you're ever gonna be is mean
"A Place in This World":
I'll be strong, I'll be wrong / Oh, but life goes on
"Dear John":
But I took your matches before fire could catch me / So don't look now, I'm shining like fireworks over your sad, empty town
"Ours":
So, don't you worry your pretty little mind / People throw rocks at things that shine
"Clean":
Rain came pouring down when I was drowning / That's when I could finally breathe / And by morning, gone was any trace of you, I think I am finally clean
In celebration of International Women's Day, March 8, iHeartMedia is teaming up with SeeHer, the largest global movement to eliminate gender bias in marketing, advertising, media and entertainment on iHeartRadio Presents SeeHer Hear Her: Celebrating Women in Music. The first-ever virtual event will highlight three successful and influential artists in music with interviews from Cardi B, Gwen Stefani and Kelsea Ballerini. Fans can tune in on March 8 at 8pm ET via iHeartRadio's YouTube and Facebook pages (and will be available on demand through March 14).
Photo: YouTube