Meghan Markle Claims Kate Middleton Made Her Cry The Week Of Her Wedding
By Emily Lee
March 8, 2021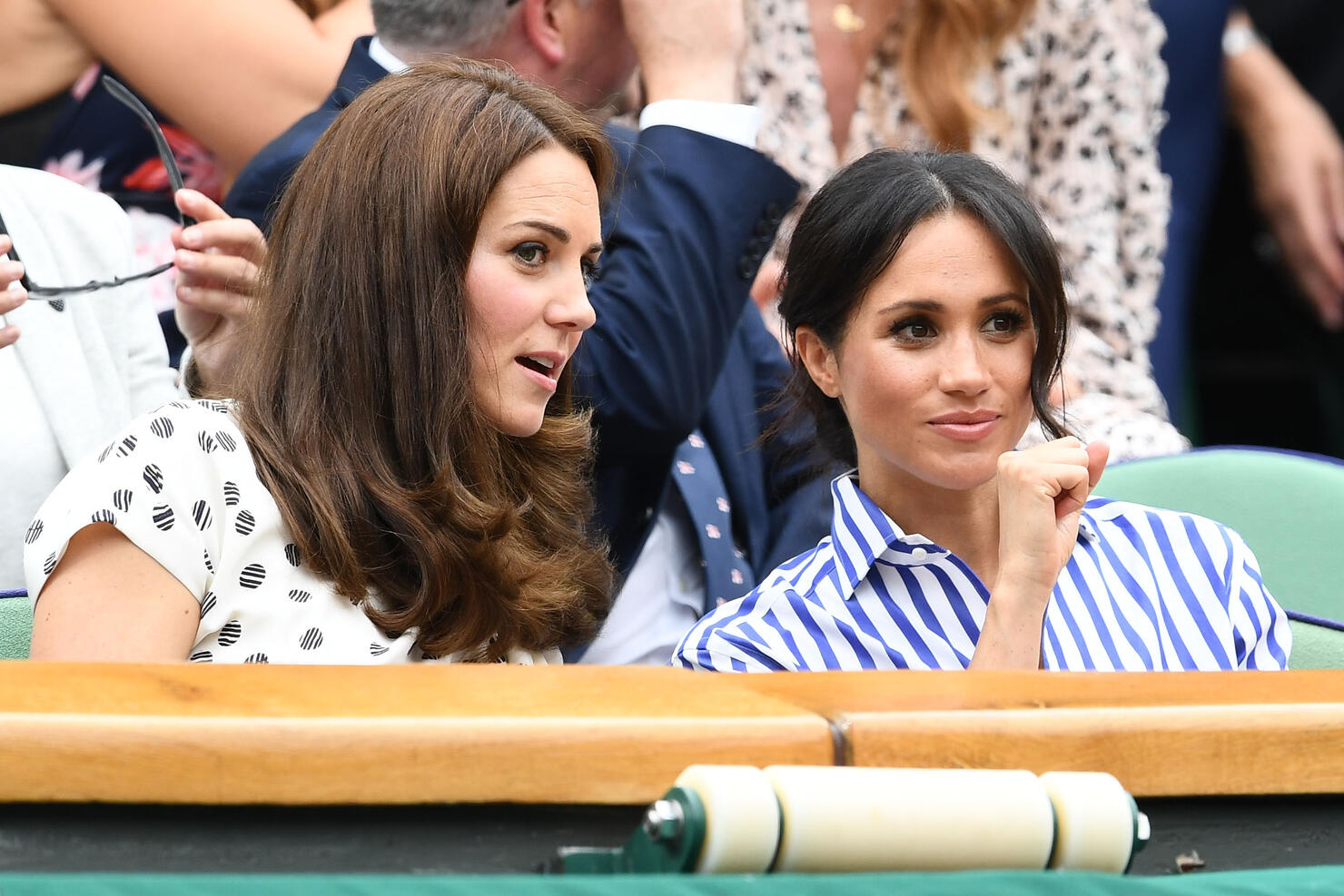 Following Meghan Markle and Prince Harry's wedding back in 2018, rumors began to swirl that Meghan had made her future sister-in-law, Kate Middleton, cry over a bridesmaids' dress dispute. During her interview with Oprah Winfrey on Sunday (March 7), Meghan says the opposite happened.
While Meghan said she did her best not to read the tabloid coverage of her in the U.K., she admitted the story about the bridesmaid dress dispute with Kate was so big she couldn't miss it. "I heard about that one," she said, describing it as "a turning point" for her in the Royal Family. "That was when everything changed."
When Oprah asked the Duchess of Sussex if she made Kate cry, Meghan said: "No. The reverse happened." When pushed for details, Meghan politely declined to share much more. "She was upset about something. She owned it and bought me flowers," Meghan said.
"Everyone in the institution knew it wasn't true," Meghan continued. "I am not sharing that piece about Kate to be in any way disparaging about her. I would hope that she would want that to be corrected."
Meghan told Oprah that Kate "apologized" for the incident. "I have forgiven her. Kate is a good person," Meghan said. "I can see now what layers were at play there. They really seem to want a narrative of a hero and a villain."
Ultimately, Meghan said the Royal Family's courtiers "were willing to lie to protect other members of the family but they weren't willing to tell the truth to protect me and my husband."
Photo: Getty