Meghan Markle & Prince Harry Reveal The Sex Of Their Second Child
By Emily Lee
March 8, 2021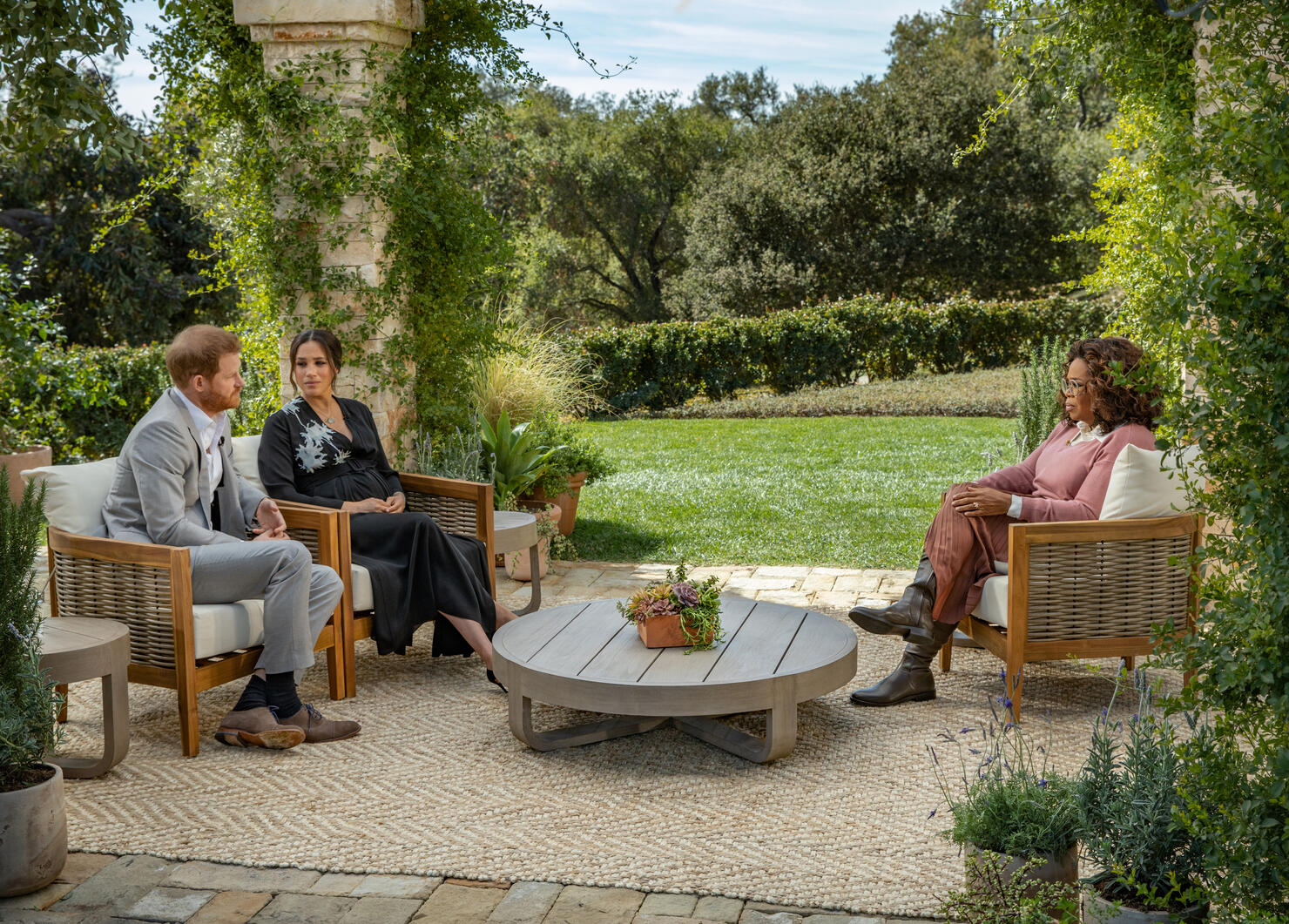 Archie is going to be a big brother!
On Sunday (March 7), Prince Harry and Meghan Markle sat down with Oprah Winfrey for a candid sit-down interview about their decision to step back from their royal duties. While Meghan initially discussed her time as a working royal without her husband, Prince Harry joined the pair towards the end of the conversation. When he joined Meghan and Oprah, the Duke and Duchess of Sussex revealed the sex of their new baby—it's a girl!
"To have a boy and then a girl - what more can you ask for?" Harry told Oprah, who asked the expecting parents if they "done" having children after their daughter is born. "Done. Two is it," they confirmed. They confirmed their daughter will be born in "summertime."
The Sussexes first revealed they were expecting their second child together back in February, over Valentine's Day weekend. "We can confirm that Archie is going to be a big brother," a spokesperson for the couple told People. "The Duke and Duchess of Sussex are overjoyed to be expecting their second child."
Last month, a source close to the couple told the outlet that Meghan and Harry were "hopeful that they would get pregnant again" after Meghan's pregnancy loss.They were "overjoyed that it happened so quickly," as well.
Understandably, though, Harry and Meghan "were both nervous" when they discovered they were once again expecting. After finding out Meghan was pregnant again, the insider says it "took them a while before they could relax and fully enjoy this pregnancy."
Harry and Meghan shared a beautiful black and photo showcasing Meghan's growing baby bumpy alongside their announcement earlier this week, however, they did not share many other details. According to another source, their new baby will be here in no time. The insider told Us Weekly "the baby "is due at the end of spring."
"Harry and Meghan have always wanted a couple of kids —a little brother or sister for Archie, and they're excitedly planning for the arrival of their bundle of joy. It's a dream come true," the source added.
Photo: Getty