Prince Harry Says There Is 'Space' Between Him & Prince William Right Now
By Emily Lee
March 8, 2021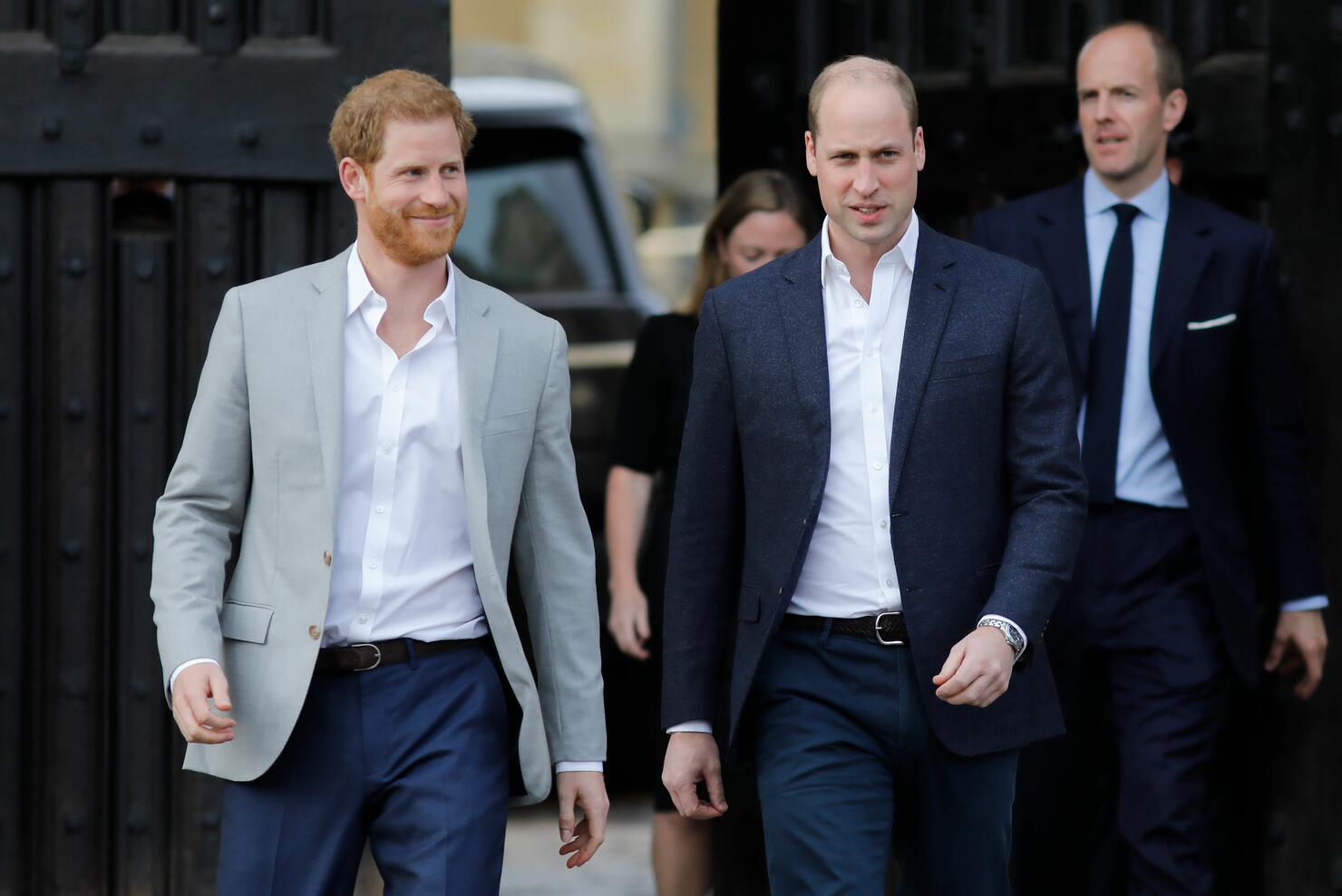 On Sunday (March 7), Prince Harry and Meghan Markle sat down with Oprah Winfrey to candidly discuss their historic decision to step back from their official roles within the Royal Family. The Duke and Duchess of Sussex also addressed a number of tabloid stories published about them over the past few years, including the reported estrangement between Prince Harry and Prince William.
When Oprah first asked Harry about his relationship with his brother, the Duke of Sussex repeated what he said in a 2019 ITV interview conducted during a royal tour of South Africa. "We are on different paths," Harry reiterated, adding that they have been "through hell together" and he will always love him.
When pushed to elaborate on his current relationship with William, Harry admitted that they are taking "space" from one other "at the moment." Despite the fact that the brothers are not as close as they once were, Harry said he believes "time heals all things."
William isn't the only member of the Royal Family with who Harry currently has a strained relationship with. He shared that his father, Prince Charles, "stopped taking my calls" after he informed the Palace he and Meghan would be stepping down. "There is a lot to work though there," Harry shared. "I feel really let down. He's been through something similar [with Princess Diana]. He knows what pain feels like. And Archie is his grandson. I will always love him but there is a lot of hurt that has happened."
Harry also admitted he felt "trapped" within the institution of the Royal Family before he even met Meghan—and claims his father and brother are trapped, as well. "If it were not for Meghan, I wouldn't have been able to leave. I felt trapped as well. I was trapped but I didn't know I was trapped," he explained. "My father and brother are trapped in the system like the rest of my family are. They don't get to leave. I have huge compassion for that."
Though Prince William and Prince Charles have not publicly commented on the Oprah interview, reports have claimed they were not pleased at the prospect of Prince Harry sharing intimate details of their private lives in such a public way.
Photo: Getty