Cyndi Lauper Had To Fight Her Record Label Over 'Time After Time'
By Andrew Magnotta @AndrewMagnotta
March 8, 2021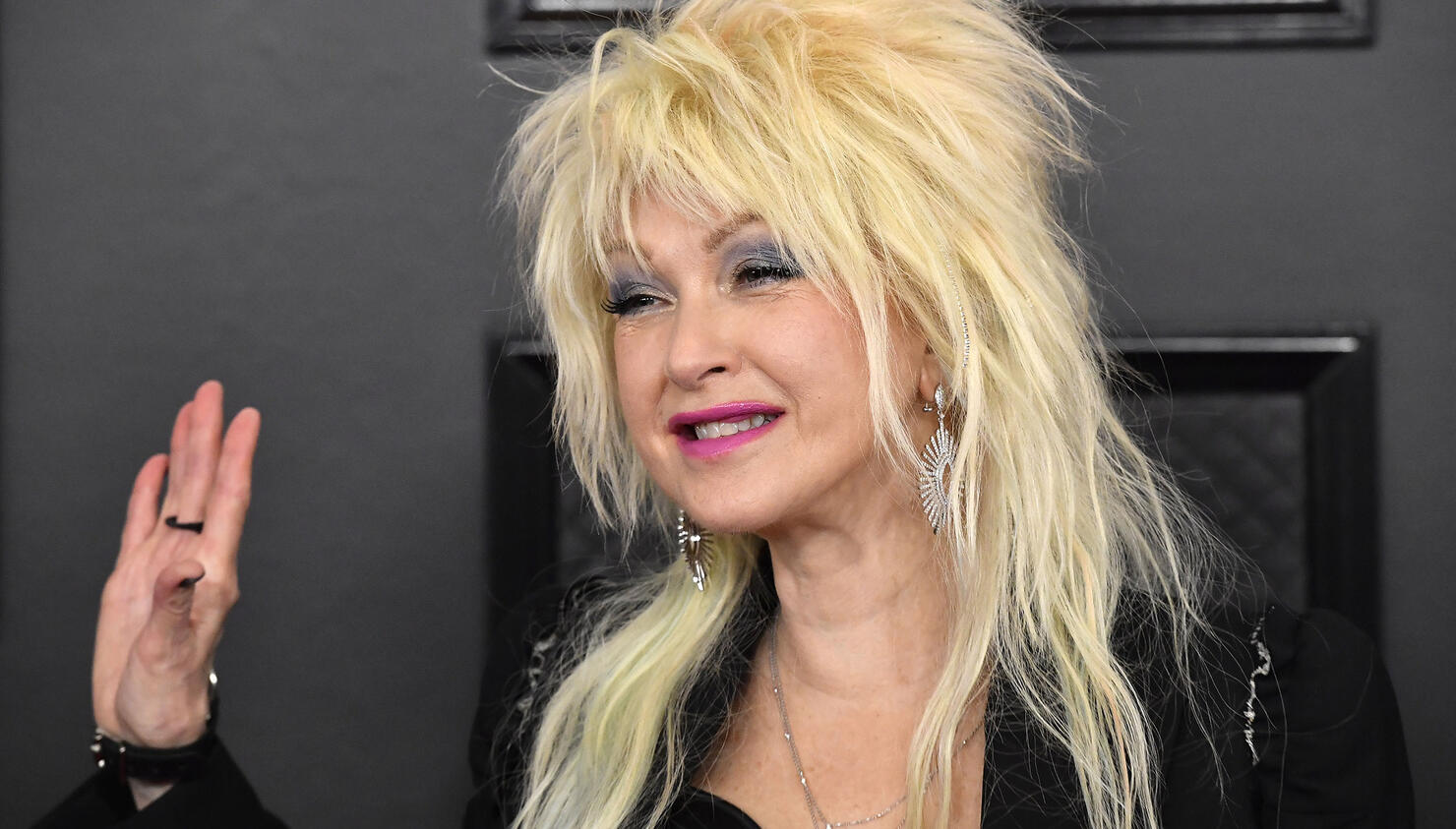 Cyndi Lauper has rarely been shy about ruffling feathers or telling people what they need to hear, no matter who they are.
Lauper got in the habit of speaking up at a young age and even at the start of her music career, with a path to stardom laid out before, Lauper resisted efforts to present her as something she wasn't.
Speaking with Q104.3 New York's Jim Kerr and Shelli Sonstein, Lauper recalled how record executives early in her career said they wanted to build her into the next Barbra Streisand.
"I told the head guy, 'Well, don't you want to find somebody else for that?'" Lauper said. "And of course, everybody choked and, you know... I spent my whole life telling them I didn't want to be somebody else; I just wanted to be myself. Now I can kind of be myself in peace [laughs]."
Who Lauper was, and is, is one of the most unique female singer-songwriters in the history of pop music.
When her first record deal ended, Lauper went solo and quickly found success with her hit debut album, She's So Unusual. The album's centerpiece is the Lauper-penned ballad "Time After Time," which the label didn't even want to hear at first.
"I had to fight to write 'Time After Time' because they just had all these songs and I became good at arranging," she said. "Then I finally got to write, and they were like, 'Oh, this is the song!' I'm like, 'Well, why didn't you let me write a few others?' It was just an interesting ride, my career; it's up and down and sideways, and it doesn't matter because, I think if you're an artist you just keep going."
Thanks to songs like "Time After Time," "She Bop," "Change of Heart," "I Drove All Night" and others, Lauper was inducted into the Songwriters Hall of Fame in 2015.
She's still waiting on a nomination for the Rock and Roll Hall of Fame, which she's publicly criticized for its lack of female representation.
Photo: Getty Images