Here's Your First Look At Katie Couric Hosting 'Jeopardy!'
By Hayden Brooks
March 8, 2021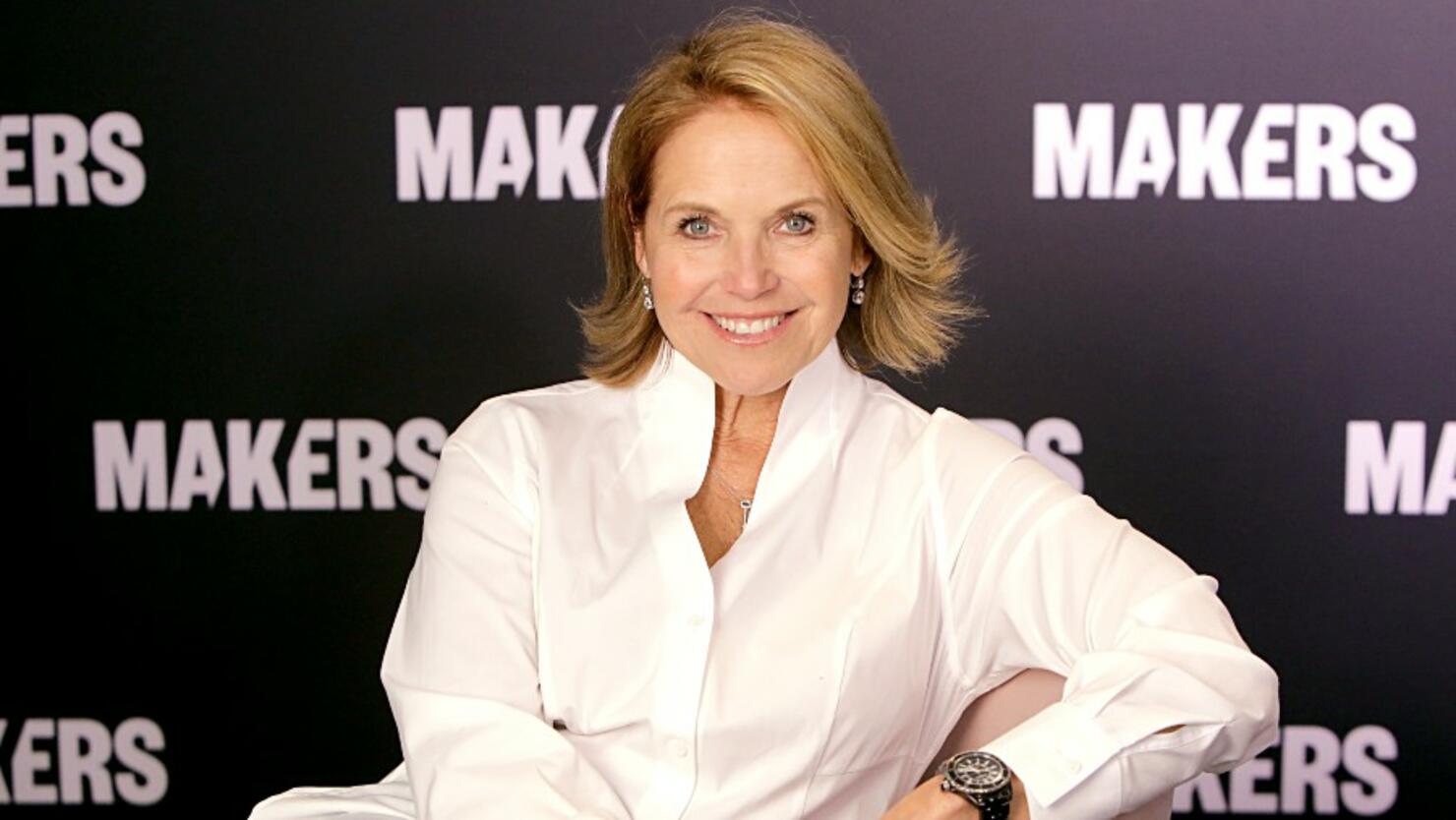 Katie Couric is stepping up to the podium on Jeopardy!
On Monday night (March 8), the longtime journalist will make her debut as interim host on the long-running game show, becoming the first female guest host of the series. She is preceded by 74-time champ Ken Jennings and the show's executive producer Mike Richards to fill the shoes of the late, great Alex Trebek, who passed away in November.
On Sunday, the show released the first shots of Couric as host, which showed her on-set of the competition, as well as behind the scenes reviewing files. She is schedule to appear on episodes until March 19. "New episodes of Jeopardy! continue this week with guest host #KatieCouric!" the caption read.
Over on her own account, Couric posted about the gig. "In 2021, this groundbreaking journalist & co-founder of Stand Up to Cancer Became the First Woman to Guest host 'Jeopardy!'" the clue read, with the answer "Who is Katie Couric?" below. "This happened," she captioned the shot, adding the hashtags #whoiskatiecouric, #jeopardy and #seeyoutomorrownight.
"I love the show, I love Alex Trebek and I was so inspired by him, especially by his courage toward the end of his life," Couric recently said. "It's just such an American institution and the opportunity to play a small part in the continuation of the show was just something I didn't want to pass up."
Couric's time spearheading Jeopardy! will see a donation equal to the cumulative contestants' winning go to the charity, Stand Up To Cancer, which she co-founded in 2008. The entity "funds and develops the newest and most promising cancer treatments to help patients today," according to its website.