Rachel Lindsay Returns To Instagram With Empowering Message
By Emily Lee
March 8, 2021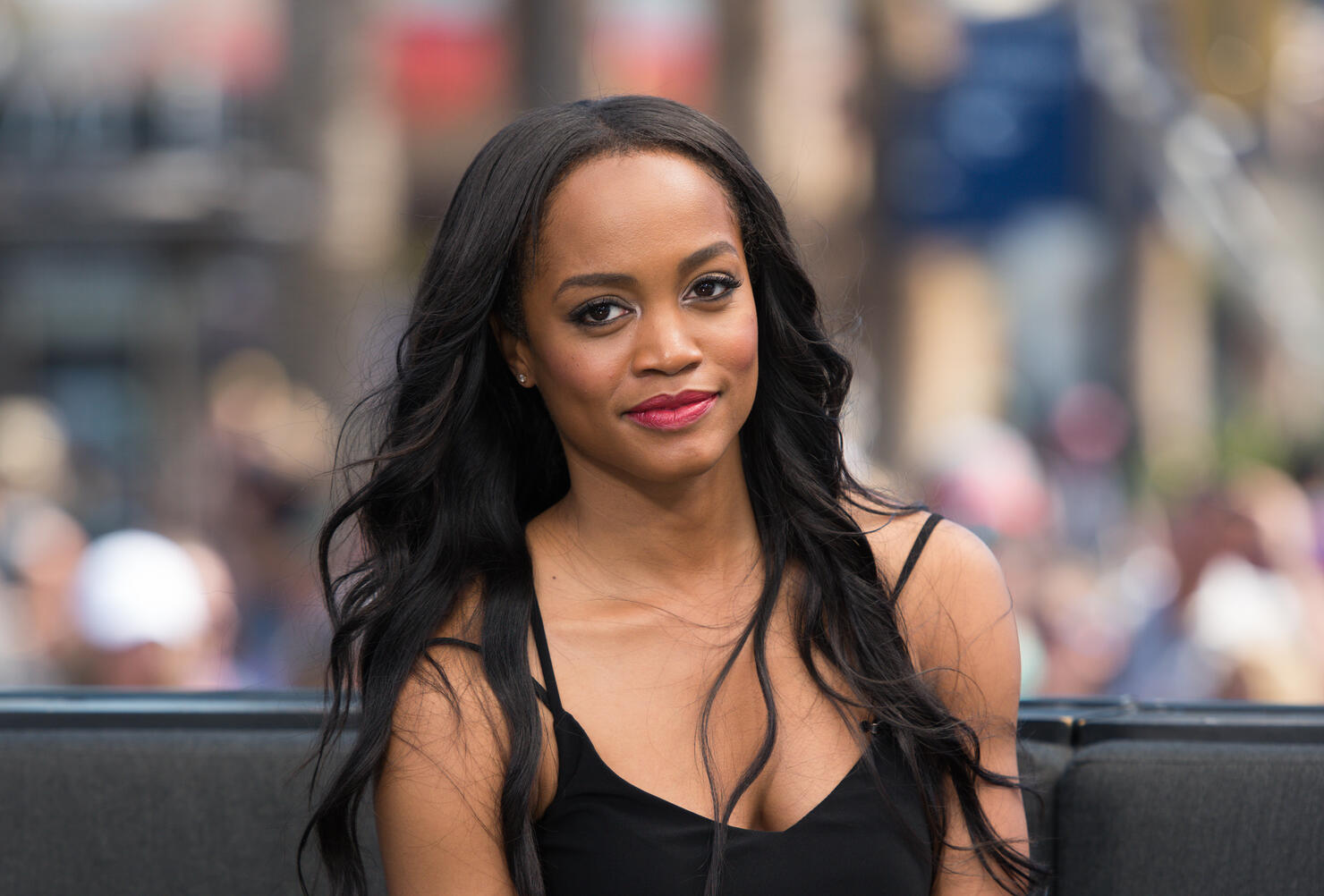 Rachel Lindsay is back on Instagram.
On Sunday (March 7), the former Bachelorette returned to the social media platform after temporarily deactivating her account following Chris Harrison's racism scandal. Lindsay faced overwhelming backlash on social media from Bachelor Nation after Harrison announced he'd be stepping down as host of The Bachelor and The Bachelorette as a result of the comments he made about Rachael Kirkconnell while being interview by Lindsay on Extra.
In her first post since her return, Lindsay shared a photo of a beautiful sunflower bouquet. "I want to be like a sunflower so that even on the darkest days I will stand tall and find the sunlight," she wrote alongside the photo.
Lindsay shared a photo of herself hiking in Los Angeles to her Instagram Stories on her first day on the social media platform, as well. "Good vibes only," she captioned the Story slide.
In the wake of her decision to take a social media hiatus, producers for both The Bachelor and The Bachelorette released a statement defending Lindsay. "As Executive Producers of The Bachelor Franchise we would like to make it perfectly clear that any harassment directed towards Rachel Lindsay in the aftermath of her interview with Chris Harrison is completely inexcusable," the statement said. "Rachel has received an unimaginable amount of hate and has been subjected to severe online bullying, which, more often than not, has been rooted in racism. That is totally unacceptable. Rachel has been an incredible advocate for our cast, and we are grateful that she has worked tirelessly toward racial equity and inclusion."
Lindsay was also supported by Kirkconnell, whose previous racist actions were defended by Harrison. "You have the opportunity to make a positive difference, to use your energy towards change, and to come together and realize what's right in a time like this," Kirkconnel said in her own statement. "If you are choosing to rather spread hate, to send cruel, vicious messages, to be mad about people being hurt by racism...do better. Be better. Rachel Lindsay and other BIPOC have called for myself and others to be held accountable. This is needed, and she does not deserve the hate she is receiving."
Photo: Getty