Beck, St. Vincent Are Featured On Upcoming Paul McCartney Covers Album
By Lindsey Smith
March 10, 2021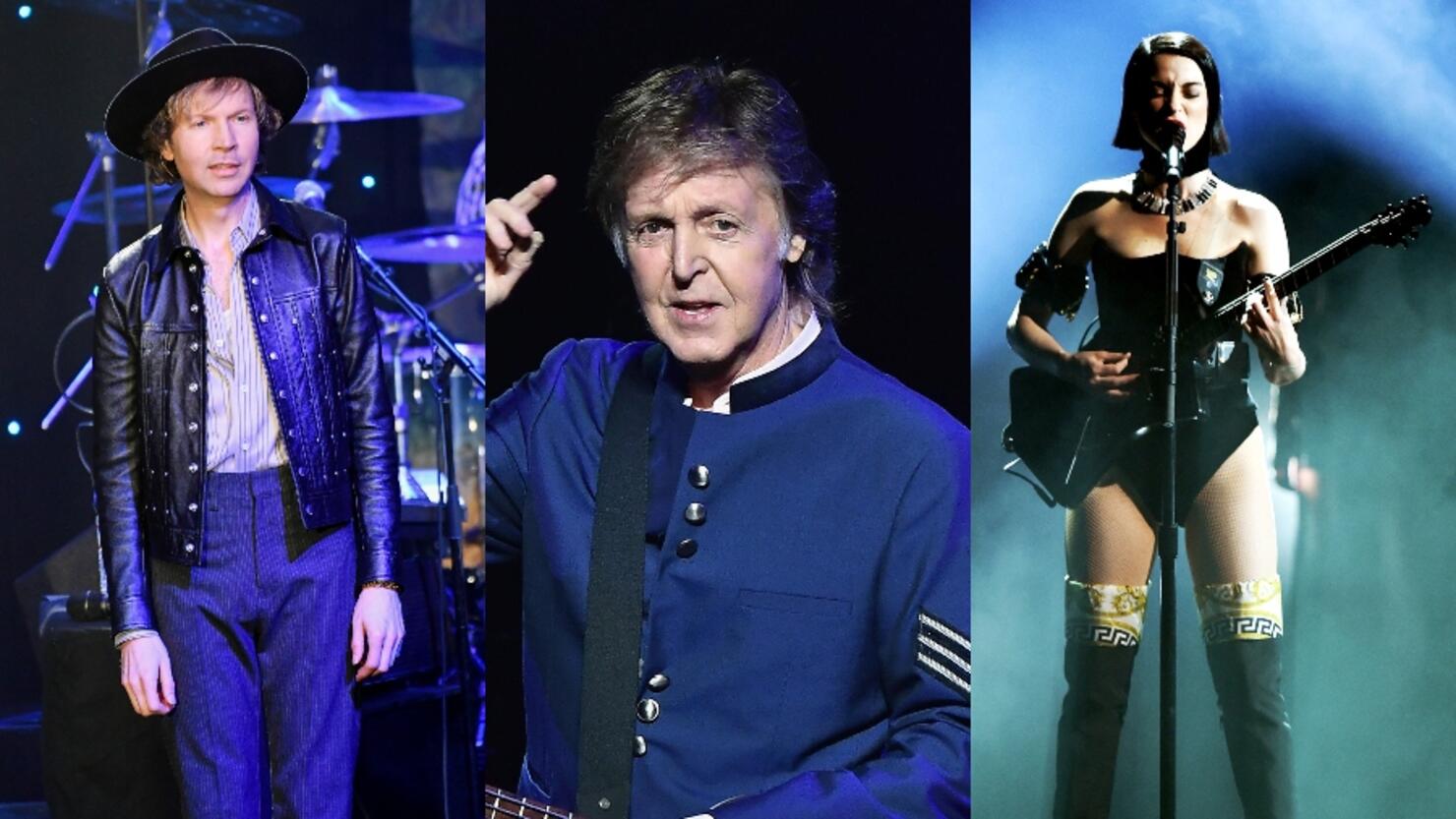 It looks like all signs are pointing to Paul McCartney enlisting some of alt's biggest names for a covers album.
On Wednesday (March 10), Macca's social media accounts were updated with a short video featuring handfuls of multi-colored dice that featured three dots (for his album, III) and the names of artists including St. Vincent, Beck, Josh Homme, Ed O'Brien, Damon Albarn, and Phoebe Bridgers to name a few.
Those artists who will be featured on the album also shared images featuring the dice with their names and tagged McCartney.
According to Beatlefan Magazine, which has been in production for 40 years, the cover album will be called IIImagined and it also revealed the cover art along with all of the songs each artist will be putting their own spin on — you can see the tracklist below.
While some fans were confused, those who caught on wasted no time sharing their excitement for the upcoming project. "It will be amazing!" one fan commented on Ed O'Brien's post while another wrote on Beck's post, "Working with Paul McCartney?! What an honor and a legend!!! I'm so glad your dreams are coming true!"
The album isn't the only thing the famed musician has in store for fans. Late last month, McCartney announced a career-spanning biography with his life told through his lyrics and photographs — and it's out this November.
More teases about the upcoming McCartney-related project are leaking out on Spotify and in online forums. The album...

Posted by Beatlefan on Monday, March 8, 2021
IIImagined tracklist:
"Long Tailed Winter Bird" by Damon Albarn (Gorillaz)
"Find My Way" by Beck
"Pretty Boys" by Khruangbin
"Women and Wives" by St. Vincent
"Lavatory Lil" by Josh Homme (Queens of Stone Age, Kyuss, Them Crooked Vultures)
"Deep Deep Feeling" by 3D (Robert del Naja from Massive Attack)
"Slidin'" by Ed O'Brien (Radiohead)
"The Kiss of Venus" by Dominic Fike
"Seize the Day" by Phoebe Bridgers (Boygenius, Better Oblivion Community Center)
"Deep Down" by Blood Orange
"Winter Bird / When Winter Comes" by Anderson .Paak
Photos: Getty Images